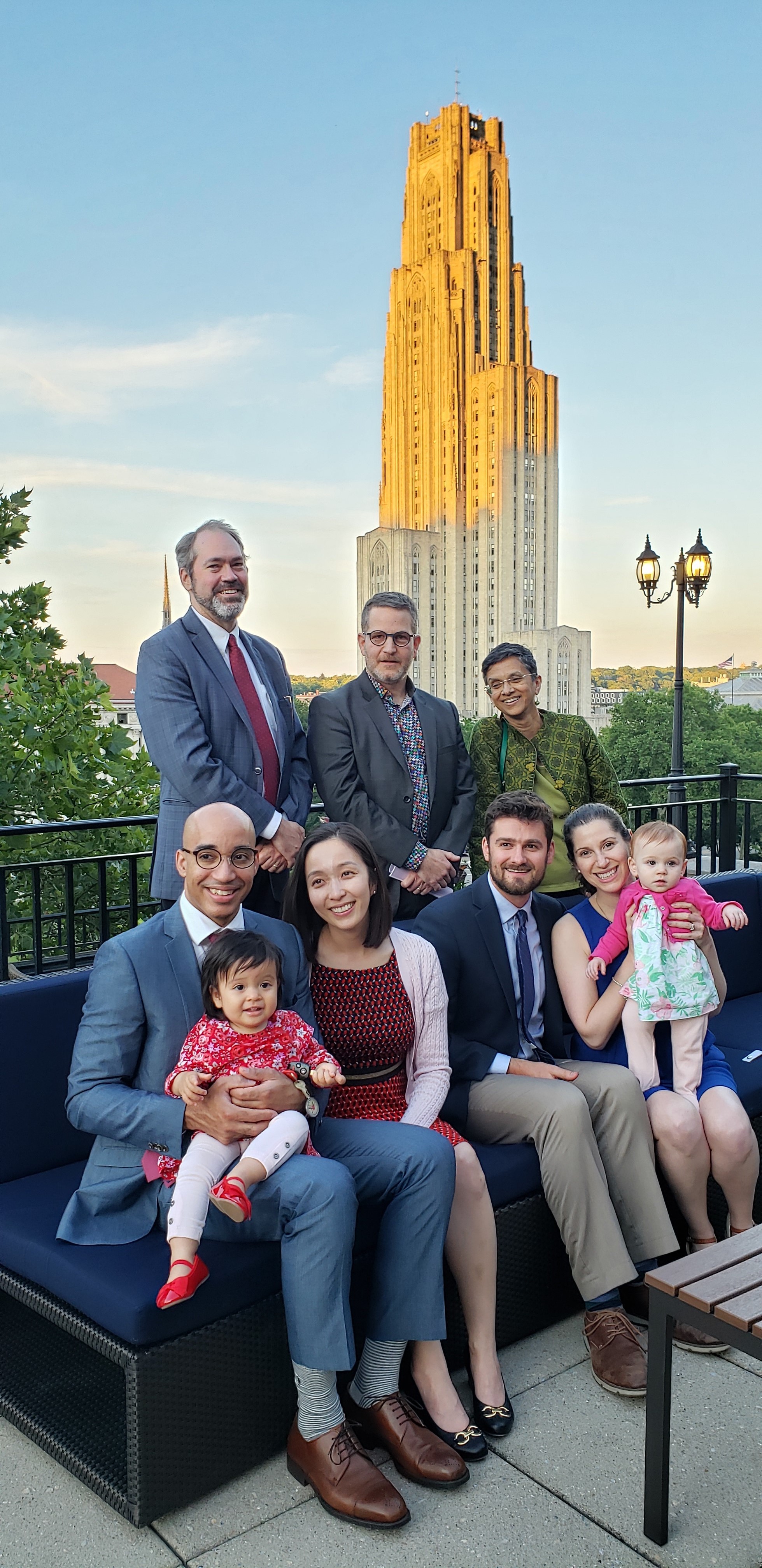 Under the supervision of our faculty, fellows function as the team leaders in a variety of clinical settings and are responsible for supervising residents, medical students, and professional members of the multidisciplinary treatment team. Our program emphasizes the importance of continuity of care and transitions of care across clinical settings. Fellows assess and treat patients in multiple settings (inpatient, outpatient, in-home, consultation-liaison, subspecialty clinic, and nursing home) and gain experience with a variety of treatment modalities during the fellowship. They also have the opportunity to work with dedicated mentors in developing research projects and scholarly activities such as quality improvement initiatives and preparation of publications and book chapters. 
The geriatric psychiatry fellowship is closely aligned with the Geriatric Medicine Fellowship. Geriatric psychiatry fellows graduate from our program with high levels of knowledge about the management of geriatric medical conditions and the effects of these syndromes on psychiatric outcomes.
---
Didactics
Our didactic curriculum covers a broad range of topics and is designed to provide fellows with the knowledge and skills to enhance their clinical practices as well as prepare them for leadership roles in the field of geriatric psychiatry.  Didactic courses are integrated with clinical rotations.  All of the didactics are attended by fellows from both the geriatric psychiatry and geriatric medicine programs, assuring a truly interdisciplinary training experience.  
Examples of lectures in the geriatric psychiatry curriculum include: 
Understanding and managing behavioral problems in dementia
Major depression and risk of progressive cognitive decline
Biology of aging
Guardianship and right to die
Neuropsychiatric manifestations of stroke
Bipolar disorder in late-life
Elder abuse and mistreatment
Pain management and palliative care in late-life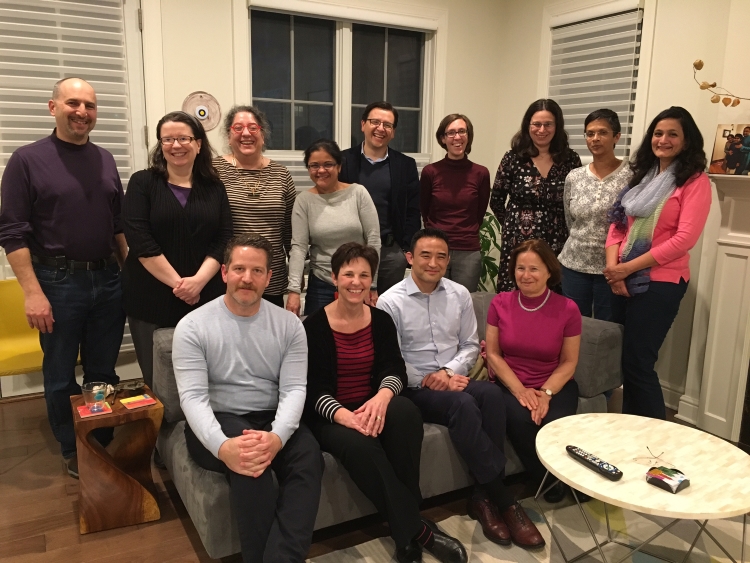 In addition to these lectures that are integrated between geriatric psychiatry and geriatric medicine, each rotation offers individual didactics and learning opportunities, such as the consultation/liaison series weekly lecture series, joint lectures with geriatric medicine fellows during the VA Pittsburgh Healthcare System (VAPHS) rotation, and inpatient clinical case conferences. Participants in this fellowship are also expected to develop their own teaching skills by sharing their growing knowledge about geriatric psychiatry with residents and medical students. Fellows and core faculty participate in "Career Planning" and feedback sessions. In addition, a Geriatric Psychiatry Journal Club, led by one of the geriatric psychiatrists in our division, provides an atmosphere of collegiality, scholarship, and fun.
---
Electives
Fellows have protected time to pursue areas of interest through additional clinical experiences and scholarly or research projects. Fellows are encouraged to identify an area of interest and develop and implement a research or scholarly project, or obtain additional training through targeted intensive clinical experiences. Scholarship and continued development of teaching and administration skills are a focus of professional development during the fellowship. Supervision and mentorship are provided by faculty with expertise in the fellow's chosen area.
In recent years, electives have included research projects with mentorship provided by faculty associated with the Advanced Center for Intervention and Services Research in Late-Life Mood and Anxiety Disorders, the Geriatric Psychopharmacology Program, and the Alzheimer's Disease Research Center, as well as clinical work specializing in neuropsychiatry and electroconvulsive therapy. Fellows have also completed electives at the Center for Integrative Medicine to learn more about complementary and alternative medicine approaches for older adults, the neuroradiology service at Presbyterian Hospital of UPMC, and the geriatric Intensive Outpatient Program (one of its kind in the United States). Fellows are also encouraged to complete the week-long course in electroconvulsive therapy at the UPMC Western Psychiatric Hospital - a certificate course that is free for fellows. 
Alternative electives are encouraged and can be independently arranged by the fellow with the assistance of and approval by the program director. Fellows also have the opportunity to moonlight on a variety of services (most commonly consultation liaison or the psychiatric emergency room) to obtain more supervised experience and boost their income.
In addition to didactic courses, there are abundant opportunities for career development and advanced learning available.  Fellows are encouraged to participate in the weekly Department of Psychiatry Career and Research Development (CARD) seminars which provides exposure to research and assistance with grant writing, dissemination of results, decision making and career development. Our Department and its academic partners also sponsor a wide variety of seminars and lectures series on campus, including the Department of Psychiatry Lecture Series, the UPMC Western Psychiatric Hospital Resident Grand Rounds, and the UPMC Western Psychiatric Hospital Journal Club.
---
Research and Scholarly Projects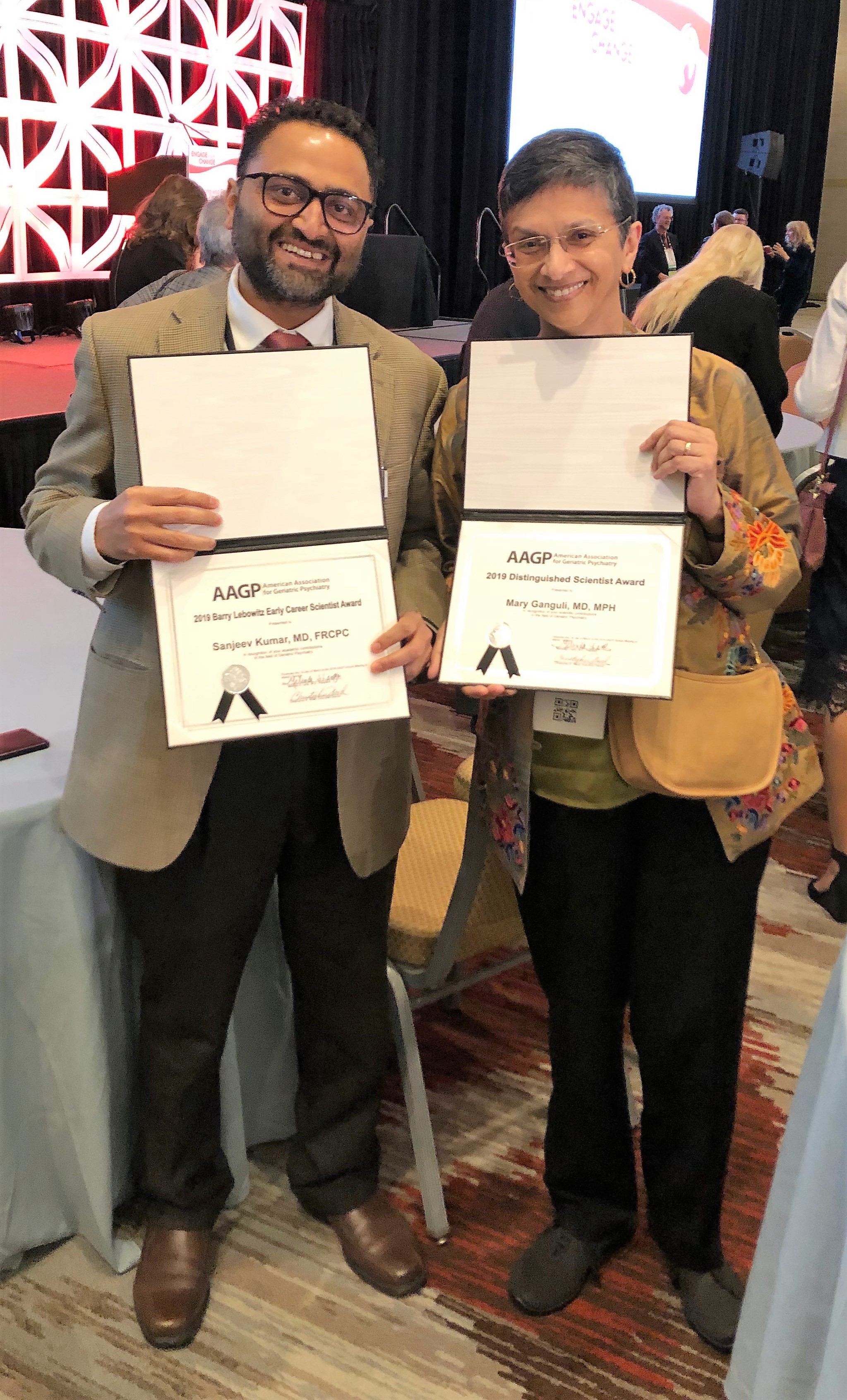 Our Department, together with the UPMC Western Psychiatric Hospital are leaders in research and improving the quality of care for the geriatric population. Even though the Geriatric Psychiatry Fellowship is a clinical program, fellows interested in quality improvement projects and research are offered the opportunity to learn from and collaborate with nationally recognized leaders in research and clinical care.  Our clinical investigators work with basic scientists, public health policy researchers, and others on projects to address all aspects of geriatric mental health, including diagnostic approaches and evidence-based pharmacological and psychosocial treatments. Our Department's Annual Research Day also provides a forum for fellows to present their research findings and network with members of the academic community. Here are some examples of recently scholarly work by our faculty.
Fellows interested in geriatric psychiatry research have many opportunities to pursue their interests. Close collaboration between the clinical and research fellowships provides a comprehensive clinical and research training experience for fellows interested in pursuing that career path.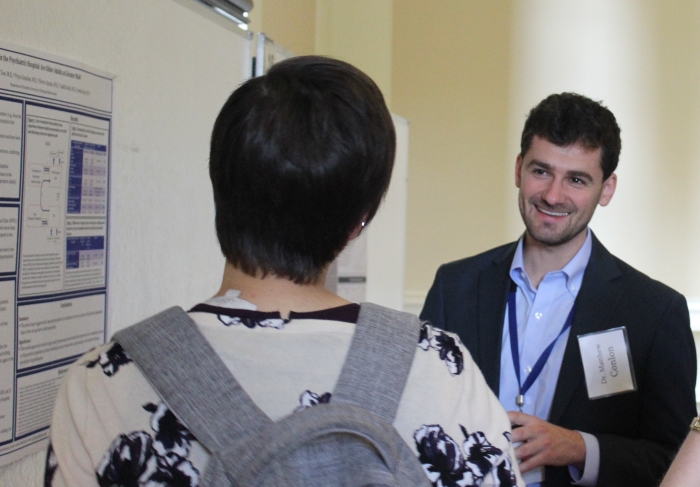 Opportunities for fellows interested in pursuing additional postdoctoral research training after completing their clinical fellowship include the Advanced Research Fellowship at the Geriatric Research Education and Clinical Center (GRECC) at VAPHS.