The University of Pittsburgh Department of Psychiatry and the UPMC Western Psychiatric Hospital are committed to excellence in psychiatric care for the medically ill. UPMC Western Psychiatric Hospital's clinical services have evolved from inpatient psychiatry consultation to include integrated programs with palliative care, oncology, bariatric surgery, hepatology, solid organ and intestinal transplantation, internal medicine, and infectious diseases. Interdepartmental collaborations and research programs at UPMC have also achieved international recognition.
Our fellows gain expertise in Consultation-Liaison (CL) Psychiatry through rich clinical and academic experiences, and a programmatic focus on the following missions:
Apprenticeship
Valuable experience on a high-volume inpatient Psychiatry CL service and in specialty clinics, with greater autonomy and clinical responsibility, under the direct mentorship of dedicated clinical faculty.
Clinical Excellence
Training to conduct thorough neurologic and psychiatric evaluations in the general medical setting, and to consider etiologies and treatments for clinical presentations in a comprehensive manner.
Academic Vigor
Collaborative undertaking of quality improvement, clinical research, and academic dissemination to a variety of audiences. 
Practical Applications of Neuropsychiatry 
Nuanced education in clinical neuroscience, with an emphasis on the underpinnings of affective, behavioral, and cognitive presentations in the general medical setting.
Fellowship 
A community of physicians with similar academic and clinical missions through a formative experience that extends beyond the year of training.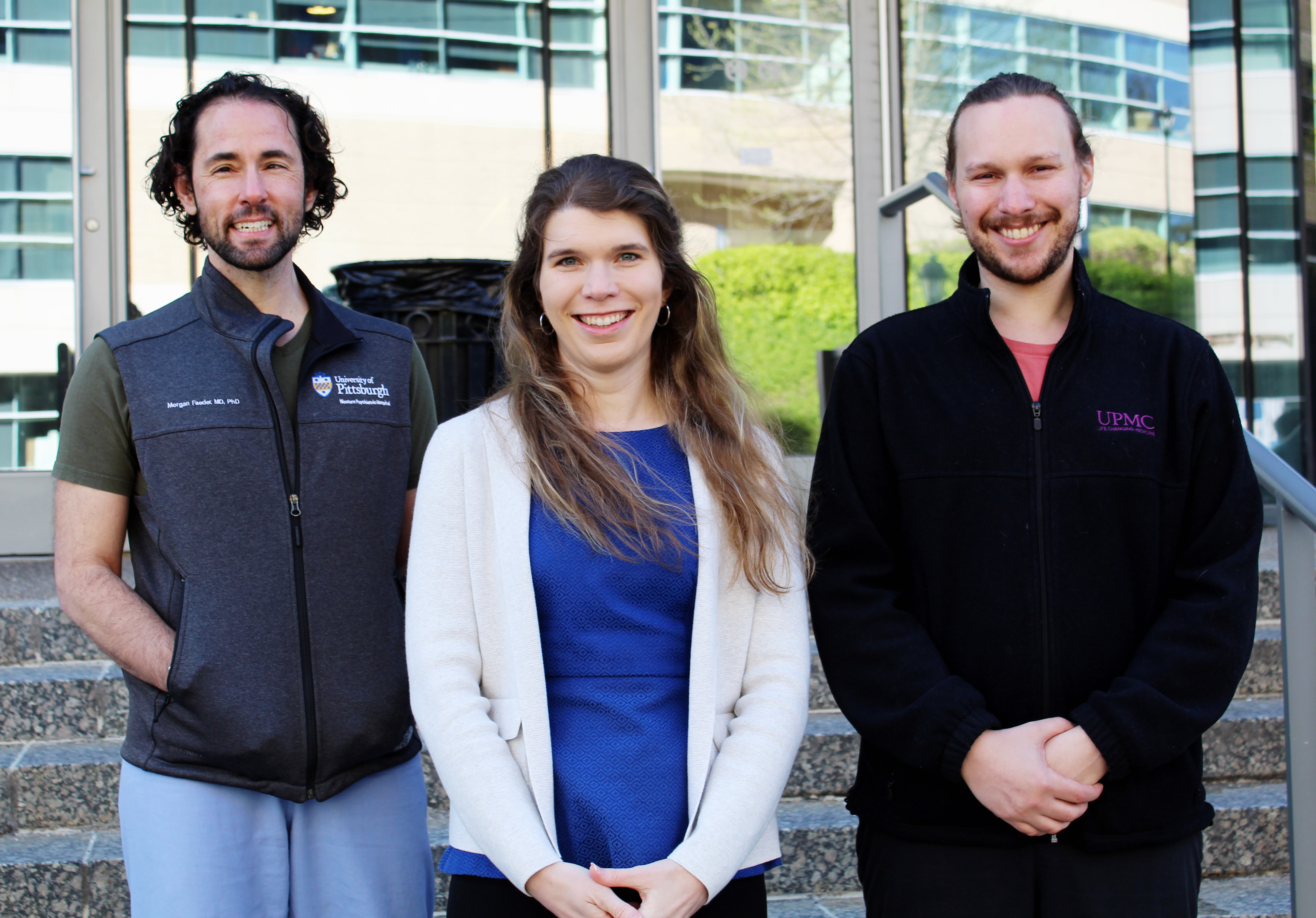 Are you interested in doing an away rotation with our CL service? Please contact Dr. Morgan Faeder at faedersm@upmc.edu and Kim Kirchner at kirchnerks@upmc.edu.
---