Pitt Psychiatry Awarded $16.2M National Institute of Mental Health Center Grant Focused on Addressing Adolescent Suicide, with Focus on Black and Hispanic Youth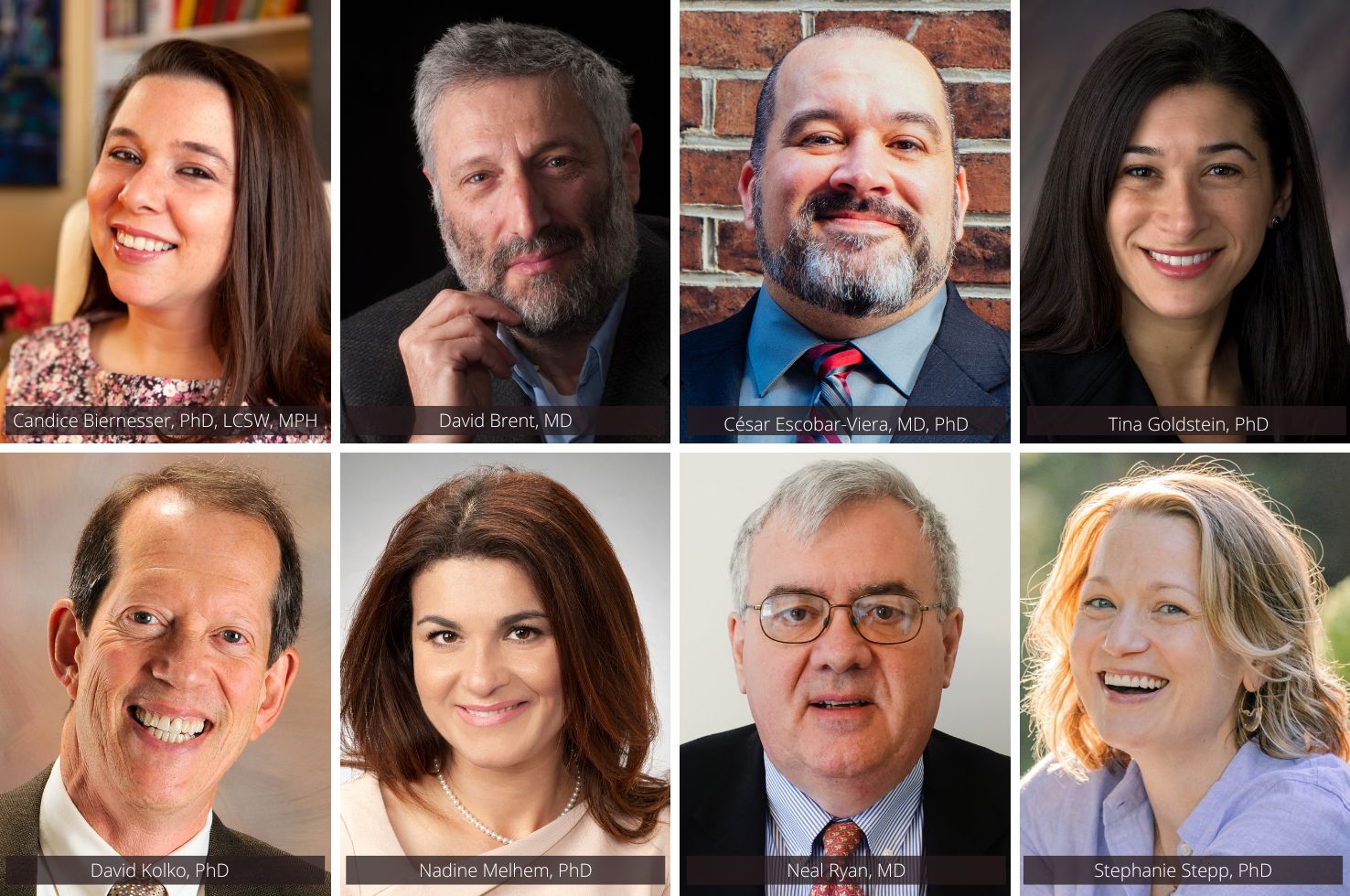 The National Institute of Mental Health (NIMH) has awarded Pitt Psychiatry a Center of Excellence (P50) grant renewal for Enhancing Triage and Utilization for Depression and Emergent Suicidality (ETUDES), led by David Brent, MD (Distinguished Professor of Psychiatry, Pediatrics, Epidemiology, and Clinical and Translational Science, and Endowed Chair in Suicide Studies). The Center is co-led by Bruce Rollman, MD, MPH, (University of Pittsburgh Professor and UPMC Endowed Chair in General Internal Medicine), and Jami Young, PhD (Professor and Associate Chair for Psychiatry Research at Children's Hospital of Philadelphia). Thirty additional investigators from Columbia University, Georgia Tech, Hunter College, the University of Oregon, and Kaiser Permanente, representing psychiatry, psychology, pediatrics, internal medicine, nursing, epidemiology, implementation science, statistics, bioinformatics, computer science, and economics also hold leadership positions in the Center.
The incidence of depression, suicidal behavior, and suicide among American youth has increased by more than 40% during the past decade, placing unprecedented demands on pediatric health care providers. To meet the challenge of what the US Surgeon General and the American Academy of Pediatrics have identified as a national emergency, the Center will enhance the ability of pediatric health care providers to assess, triage, and acutely manage suicidal youth who present in primary care. 
ETUDES will bring together the networks of two of the nation's leading children's hospitals, with three primary goals:
1.    Develop implementation-ready tools for pediatric health care providers that will reduce the rate of adolescent suicide and suicidal behavior;
2.    Augment the capacity of pediatric primary care for suicidal youth;
3.    Train a diverse national cohort of researchers with capacity to address the current mental health crisis among youth. 
Because rates of suicidal behavior have increased particularly sharply in adolescent youth of color, the Center will address racial and ethnic health disparities in adolescent suicidal behavior. To ensure that the Center's assessments and interventions are acceptable and effective for individuals of color, Black and Hispanic youth and their families will comprise a substantial proportion of the 1,200 study participants. All of the tools and interventions tested in the Center will be developed collaboratively with adolescent patients, their families, pediatric and mental health clinicians, and community representatives, to ensure the products' broad acceptability, feasibility, and effectiveness.
The R01 and three R34 studies will provide ETUDES with the resources necessary to accomplish the following:
Develop and test novel methods to identify youth at risk for suicide through machine learning algorithms based on electronic health records, as well as data obtained from mobile sensing and from social media to identify who is at risk for suicidal behavior, and when, so that interventions can be delivered in real time; 
Conduct a large clinical trial that tests the effectiveness of a suite of computerized tools to aid pediatricians in matching patients to the right type and level of care, improve patient adherence to recommended treatment, and support clinicians in the development of personalized safety plans for adolescents that will be accessible on teens' mobile phones;
Establish interventions that target risk factors for suicidal behavior that are often not addressed in standard care—such as online victimization, low levels of physical activity, and poor sleep;
Provide training for pediatricians to augment their capacity to assess and manage common mental health problems and refine the implementation of this program so that it can serve as a national model to address the current mental health crisis in youth. 
The following Pitt Psychiatry investigators have key roles in the Center:
Candice Biernesser, PhD, LCSW, MPH
David Brent, MD
César Escobar-Viera, MD, PhD
Tina Goldstein, PhD
David Kolko, PhD
Nadine Melhem, PhD
Neal Ryan, MD
Stephanie Stepp, PhD
For more information about the ETUDES Center, please visit www.etudes.pitt.edu.