Pitt Psychiatry News from the 2020 Annual Meeting of the American College of Neuropsychopharmacology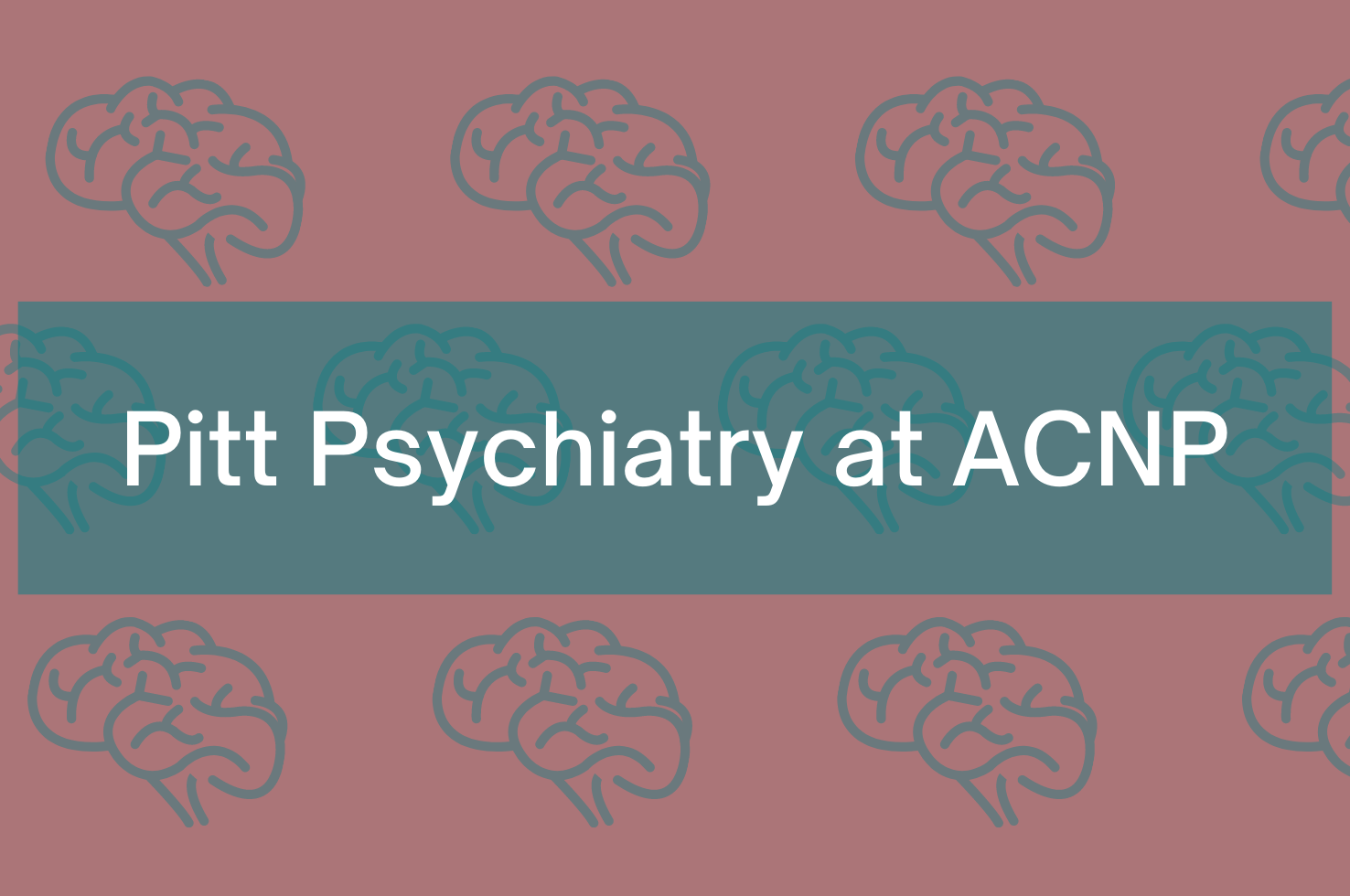 "I think that everyone can agree that 2020 was not a traditional year. Following suit, ACNP 2020 was not a traditional meeting," says Susanne Ahmari, MD, PhD, program chair for the 2020 American College of Neuropsychopharmacology (ACNP) Annual Meeting. "However, although it was not the meeting we expected to plan when I stepped into my term as program chair, it ended up being an incredible combination of old and new. The virtual format allowed us to preserve what we love about the meeting–the breadth and depth of cutting-edge clinical and basic science, in-depth formal discussions of issues relevant to our field, and opportunities for networking– while forging new connections through the innovative online platform. In addition, the virtual format allowed greater inclusion of trainees, complementing the meeting's overall focus on fostering diversity and inclusion within the society. All told, the creativity and dedication of the ACNP membership and all attendees made the first ever virtual ACNP meeting a huge success!"
We are pleased to share the following membership and award news for Pitt Psychiatry faculty members: 
Erika Forbes, PhD (Professor of Psychiatry, Pediatrics, Psychology and Clinical and Translational Science), was elected an ACNP fellow. Dr. Forbes is a leader in the study of the development of neural reward circuitry and its contributions to the etiology and pathophysiology of adolescent mental health problems. 
Nadine Melhem, PhD (Associate Professor of Psychiatry), was named a new member of the College. Dr. Melhem examines the biological processes that link childhood adversity to suicidal behavior in children, adolescents, and young adults. She also studies the mechanisms underlying suicide risk and the impact of suicide on young survivors
Danella Hafeman, MD, PhD (Assistant Professor of Psychiatry), and Marianne Seney, PhD (Assistant Professor of Psychiatry), were named associate members of ACNP. Dr. Hafeman's research focus is pediatric mood disorders and their developmental trajectories. Dr. Seney's research pertains to mood and anxiety disorders in women. 
Brandon McKinney, MD, PhD (Assistant Professor of Psychiatry), and Adriane Soehner, PhD (Assistant Professor of Psychiatry) received travel awards. Dr. McKinney's research focuses on DNA methylation in schizophrenia. Dr. Soehner examines the mechanisms through which sleep-circadian disturbances may increase vulnerability to affective disorders in adolescents and young adults. 
Congratulations to all!