Psychiatry Residents Present Robust Research at the 5th Annual Psychiatry Research Pathway Symposium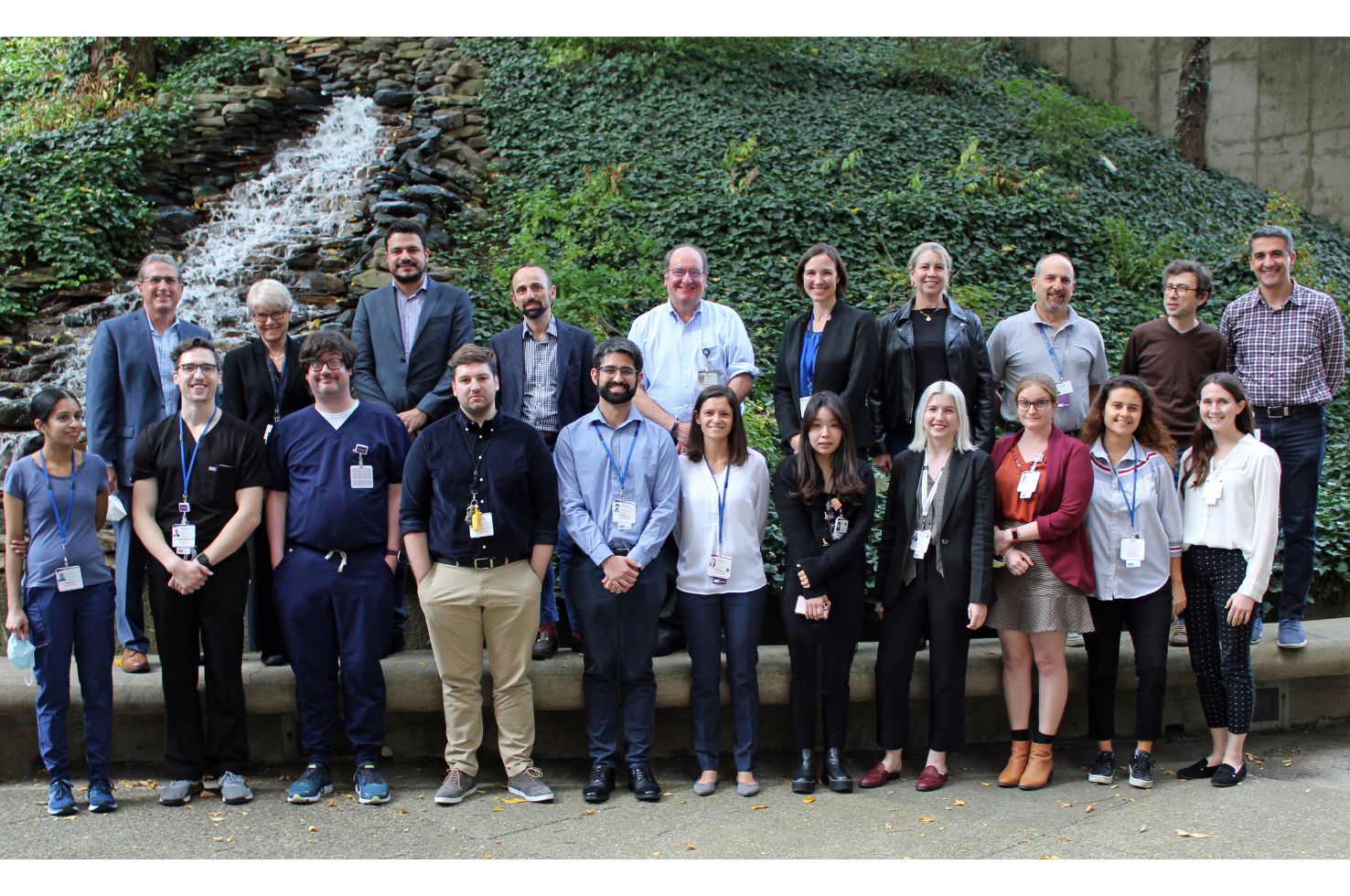 The Psychiatry Research Pathway (PRP) Symposium provides UPMC Western Psychiatric Hospital residents engaged in research the opportunity to present their work to an audience of fellow residents, faculty mentors, T32 postdoctoral research program directors, and other members of our academic community. 
This year, seven residents presented current and/or future research, followed by Q&A and lively discussion among the in-person and virtual attendees. 
"Interventional Psychiatry: Integrating a Clinical and Research Career," a panel discussion hosted by Carmen Andreescu, MD (Associate Professor of Psychiatry), and Khaled Moussawi, MD, PhD (Assistant Professor of Psychiatry, Neurology, and Bioengineering), provided a stimulating conclusion to the event.
"The PRP fall symposium was a wonderful opportunity to gather as a community – to learn from each other, and to celebrate the accomplishments of our residents. Each and every talk was impressive, generating great questions and an interactive discussion. I also appreciated all of the faculty and recent alumni who came out to support our trainees, and contributed to an intellectually stimulating environment," said Danella Hafeman, MD, PhD (Director, PRP and Assistant Professor of Psychiatry).
The 2022 PRP Symposium featured the following PRP resident presentations: 
| | |
| --- | --- |
| | Douglas Teixera Leffa, MD, PhD: Genetic risk for attention-deficit/hyperactivity disorder predicts cognitive decline and development of Alzheimer's disease pathophysiology in cognitively unimpaired older adults |
| | Chad Donahue, MD, PhD: Improving understanding of human cortical organization through interspecies registration |
| | Mariel Piechowicz, MD: Actigraphic mean activity as predictor of mood state in youth with bipolar disorder |
| | Angela Ianni, MD, DPhil: Characterizing decision-making abnormalities underlying suicidal behavior in late-life depression |
| | Youjin Chung, MD: Cholecystokinin-expressing interneurons in human prefrontal cortex |
| | Josh Krivinko, MD: Identification and preclinical appraisal of candidate pharmacotherapies for psychosis in Alzheimer's disease |
| | Ceci Westbrook, MD, PhD: Neural correlates of approach-avoidance conflict and treatment response to psychotherapy in youth with anxiety disorders |
Congratulations to all who participated!