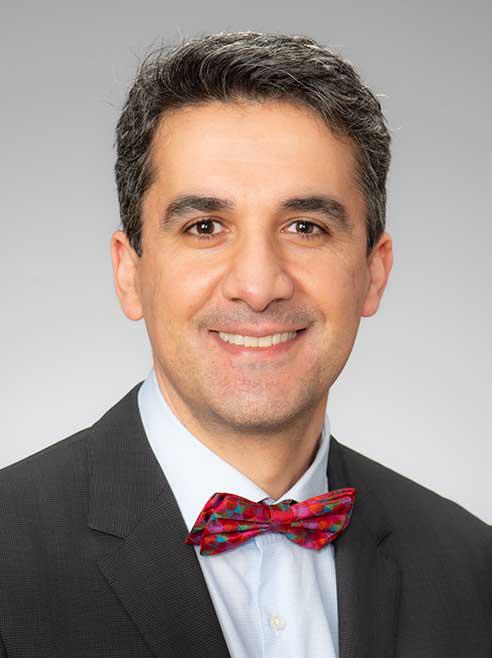 Khaled Moussawi, MD, PhD
Assistant Professor of Psychiatry, Neurology and Bioengineering
Contact Details
Bridgeside Point II, Room 224
Pittsburgh
PA
15219
Education & Training
MD
Medical University of South Carolina
PhD
Neuroscience
, Medical University of South Carolina
Internal Medicine, Massachusetts General Hospital
Neurology, Massachusetts General Hospital and Brigham and Womens Hospital
Behavioral Neurology and Neuropsychiatry, Johns Hopkins Medical Center
Behavioral Neurophysiology Neuroscience, National Institute on Drug Abuse
Selected Honors & Awards
Diversity Mentoring Award, National Institute on Drug Abuse
Career Development Award, American Neuropsychiatric Association
Research Interests
Neuromodulation: TMS, DBS, tFUS; Substance use disorders; Reward circuits
Selected Research Publications & Products
Moussawi K, Kalivas PW & Lee JW. (2016) Abstinence from drug dependence after bilateral Globus Pallidus hypoxic ischemic injury. Biological Psychiatry. 80(9): e79e80.
Moussawi K, Zhou W, Shen H, Reichel CM, See RE, Carr DB & Kalivas PW. (2011) Reversing cocaine-induced synaptic potentiation provides enduring protection from relapse. Proceedings of the National Academy of Sciences of the United States of America. 108 (1), 385-390.
Moussawi K, Pacchioni A, Moran M, Olive MF, Gass JT, Lavin A & Kalivas PW. (2009) N-Acetylcysteine reverses cocaine-induced metaplasticity. Nature Neuroscience. 12, 182-189.