Danella Hafeman, MD, PhD, & Zachary Freyberg, MD, PhD, to Lead the Psychiatry Research Pathway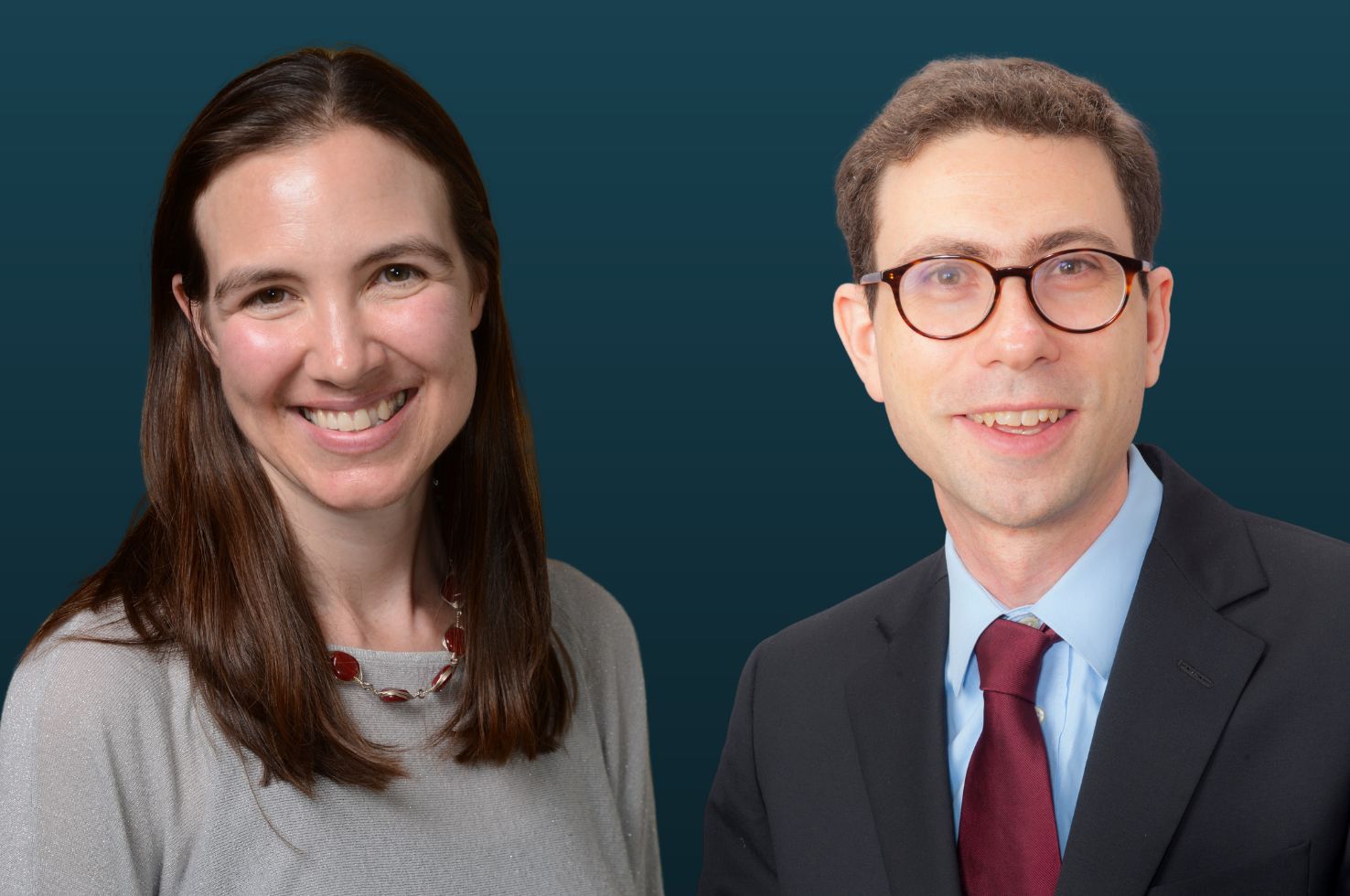 Congratulations to Danella Hafeman, MD, PhD (Assistant Professor of Psychiatry), who has been named director of the Department's Psychiatry Research Pathway (PRP) for residents. Dr. Hafeman succeeds David Volk, MD, PhD (Associate Professor of Psychiatry), who has provided outstanding leadership of the program since 2012. In addition, we are pleased to announce that Zachary Freyberg, MD, PhD (Assistant Professor of Psychiatry and Cell Biology) will serve as PRP associate director. 
Dr. Hafeman conducted her residency training in child and adolescent psychiatry at UPMC Western Psychiatric Hospital (WPH), is a PRP graduate, and served as associate director of the program for three years. Her research focuses on testing neurobehavioral mechanisms of a mindfulness-based intervention to target mood lability in early adolescents at elevated risk for developing mood disorders. Dr. Hafeman is also a skilled physician, with expertise in pediatric mood disorders. She serves as an attending physician at WPH's Child and Adolescent Bipolar Spectrum (CABS) clinic.
Dr. Freyberg's research focuses on improving our understanding of how the mechanisms of dopaminergic neurotransmission are associated with disorders such as addiction, schizophrenia, and Parkinson's disease. He currently serves on the training faculty for the Department's National Institute of Mental Health-funded Training in Transformative Discovery in Psychiatry postdoctoral program, as well as other programs across the University.
"I welcome Dr. Hafeman and Dr. Freyberg to their new roles leading the PRP, and look forward to the creativity and innovation they will undoubtedly bring to the program," said David Lewis, MD (Chair, Department of Psychiatry). "In addition, I would like to thank Dr. Volk, who has done a superb job leading the PRP over the last 11 years, playing a critical role in the restructuring of the program with great success."
Please join us in congratulating Dr. Hafeman and Dr. Freyberg on their new roles.