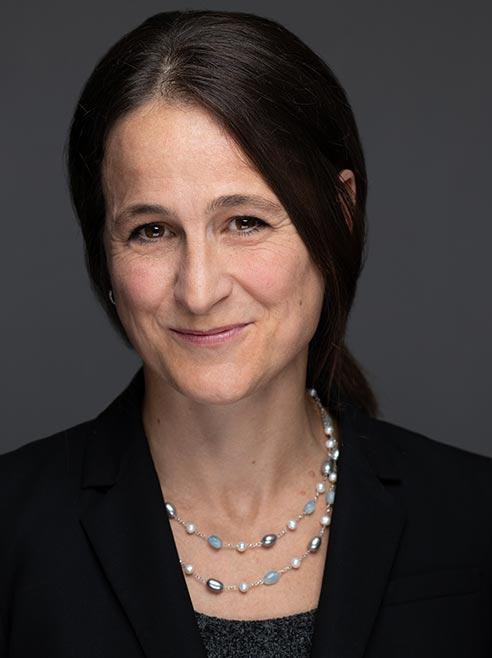 Sansea L Jacobson, MD
Associate Professor of Psychiatry
Contact Details
3811 O'Hara Street, 416
Pittsburgh
PA
15213
Education & Training
MD
University of Pittsburgh
, School of Medicine
Psychiatry, Western Psychiatric Institute and Clinic of UPMC
Child and Adolescent Psychiatry, Western Psychiatric Institute and Clinic of UPMC
Specialty Certifications
Board Certification
American Board of Psychiatry and Neurology (Child and Adolescent Psychiatry)
Current Appointments
Associate Program Director, Office of Residency Training
Program Director, Child and Adolescent Psychiatry Fellowship
Program Director, Triple Board Program
Co-Chair, UPMC GME WELL (Well-Being, Environment, Learning and Living) Subcommittee
Professional Affiliations
Co-Chair, UPMC GME WELL (Well-Being, Environment, Learning and Living) Committee
Co-Chair, Training and Education Committee, American Academy of Child and Adolescent Psychiatry (AACAP)
Member, American Academy of Child & Adolescent Psychiatry Presidential Initiative Taskforce
Selected Honors & Awards
Outstanding Mentorship Recognition, American Academy of Child and Adolescent Psychiatry
Medical Education Research Certificate Program Award, Association of American Medical Colleges
Samuel Gershon Excellence in Psychiatry Teaching Award, University of Pittsburgh and the University of Miami
National Institute of Health Intramural Research Training Award, National Institute of Health
Clinical Interests
Suicide prevention; Depression and anxiety in youth; Child and adolescent psychiatry
Selected Clinical Publications & Products
Aron EJ, Bostic JQ, Grumet JG, Jacobson SL. Assisting the School in Responding to a Suicide Death: What Every Psychiatrist Should Know. Child Adolesc Psychiatr Clin N Am. 2018 Oct; 27(4): 607-619. PMID: 30219222.
Jacobson S, Rozel J, Ghalib K, Kurtz B, Sust S, Feuer V, Sidhu S, Vana G, Gerson R, Adelsheim S, Brent D, Kerr M, Soman A, Hong V, Bostic J, Myint M, Siwatch A, Cohen J. 13 Reasons Why Toolkit: Clinician Guidance. www.13reasonswhytoolkit.org/clinicians. Published online on May 18, 2018.
Jacobson SL. Thirteen Reasons why to be concerned about 13 Reasons Why. The Brown University Child and Adolescent Behavior Letter. John Wiley & Sons, Inc. May 2017.
Jacobson MJ, Jacobson SJ, Thase ME. Depressive Disorders, in The Oxford Handbook of Psychiatry, (US Edition). Eds. Kupfer, Horner, Brent, Lewis, Reynolds, Thase and Travis. Oxford University Press. New York, 2008.
Education Interests
Psychiatry training curriculum; Clinician educator career development; Physician well being
Selected Education Publications & Products
Hunt J, Reichenberg J, Lewis AL, Jacobson SL. Child and adolescent psychiatry training in the USA: Current pathways. Eur Child Adolesc Psychiatry 29, 6369 (2020). PMID: 31515613.
Spada M, Lundblad W, Glance J, Rosenstock J, Gopalan P, Azzam PN, Jacobson SL, Travis MJ. Self-Assessment of Teaching Skills Among Psychiatric Residents. Acad Psychiatry. 2018 Aug;42(4):477-481. PMID: 29473133.
Sadhu JM, Lee PC, Stewart C, Carson NJ, Usher C, Maneta E, Kitts R, Sharma N, Adams A, Hazen EP, Myint MT, Lee ES, Vasa RA, Randall TL, Leong SL, Jacobson SL. Lessons from the Launch: Program Directors Reflect on Implementing the Child and Adolescent Psychiatry Milestones. Acad Psychiatry. 2018 Aug;42(4):510-516. PMID: 29196980.
Penner AE, Lundblad W, Azzam PN, Gopalan P, Jacobson SL, Travis MJ. Assessing Career Outcomes of a Resident Academic Administrator, Clinician Educator Track: A Seven Year Follow-up. Acad Psychiatry. 2017 Apr;41(2):278-281. PMID: 27142839.
Jacobson SL, Travis MJ, Solai L, MacPhee E, Reynolds CF 3rd, Ryan ND, Roth LH, Kupfer DJ. Preparing the Next Generation of Leaders in Clinician-Education and Academic Administration. Acad Psychiatry. 2010 May-Jun;34(3):224-8. PMID: 20431105.