The Services for Teens at Risk (STAR)-Center Holds Virtual 2020 Conference: "Bringing Treatment into Focus: Being Virtually Present"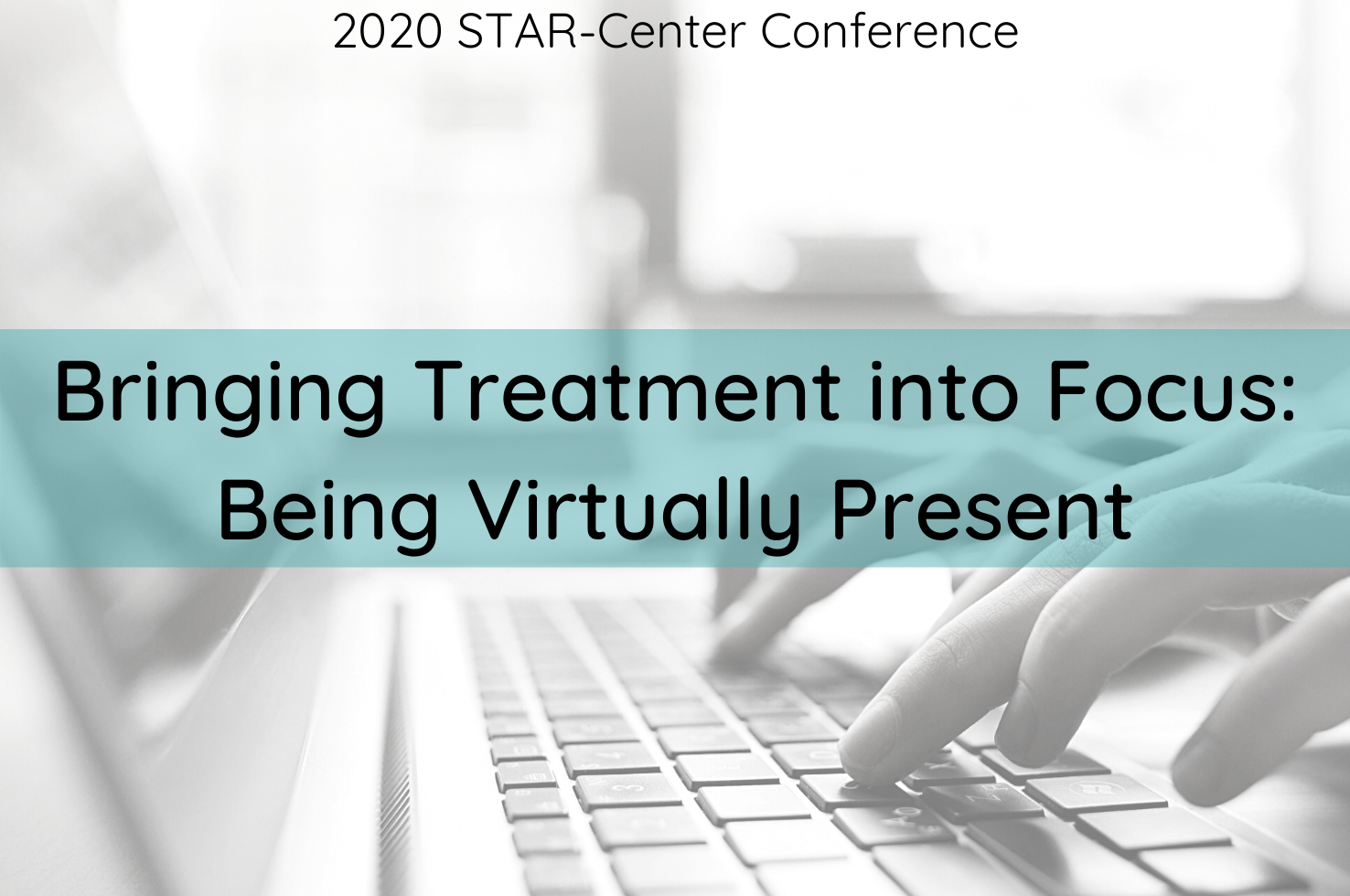 The Services for Teens at Risk (STAR)-Center, established in 1986, is a nationally recognized suicide prevention program for teens and young children, part of UPMC Western Psychiatric Hospital's Child and Adolescent Services.
The annual STAR-Center conference presents best-practices in clinical care incorporated into practical guidelines for educational and community settings. This year, more than 600 attendees joined the online event, "Bringing Treatment into Focus: Being Virtually Present," in keeping with social distancing measures required to mitigate the spread of COVID-19.
Keynote speaker Tina Goldstein, PhD (Associate Professor of Psychiatry and Psychology; STAR-Center co-director) discussed strategies for providing effective telepsychiatry for young people at risk for suicide, explaining that many methods that work in person work similarly well for telehealth. However, practicing effective virtual telehealth requires additional considerations, such as replacing verbal affirmations with gestures, managing pauses and eye contact, taking turns and, as always, maximizing privacy and confidentiality. 
Sansea Jacobson, MD (Associate Professor of Psychiatry; STAR-Center child psychiatrist) and Beth Hoffman, MPH (PhD Student, Graduate School of Public Health) presented "Media and Youth Suicide: Through the Lens of 'Thirteen Reasons Why.'" Dr. Jacobson partnered with fellow experts in child and adolescent mental health and suicide prevention, as well as education experts, to prepare the "13 Reasons Why Toolkit," a resource to help young people, families and educators navigate the show, which provocatively covers topics including suicide. Dr. Jacobson described the show as "a problematic introduction to teen suicide for today's youth." In advance of the release of the newest season of the show, Dr. Jacobson presented attendees with a better understanding of suicide contagion and related concepts as they pertain to media and adolescent mental health.    
Stephanie Stepp, PhD (Associate Professor of Psychiatry and Psychology) and Amy Byrd, PhD (Assistant Professor of Psychiatry) presented on borderline personality disorder (BPD) in teens, dispelling common myths about adolescent borderline personality disorder—such as the ideas that BPD is seen only in adults and that some BPD symptoms reflect normal adolescent development. Dr. Stepp and Dr. Byrd additionally reviewed best practices in assessment diagnosis and general treatment strategies.
Additional presentations included a keynote by Mary Margaret Kerr, EdD (Professor, Psychology in Education, University of Pittsburgh) on trauma-informed awareness in schools, and a presentation by Judith Cohen, MD (Professor of Psychiatry, Allegheny Health Network and Drexel University College of Medicine; Medical Director, AGH Center for Traumatic Stress in Children and Adolescents) on trauma-focused cognitive behavioral therapy for childhood traumatic grief.
To learn more about the STAR-Center, click here. Recordings of all the presentations are available here.