The Respect, Responsibility and Equity in Medicine Curriculum for Psychiatry Residents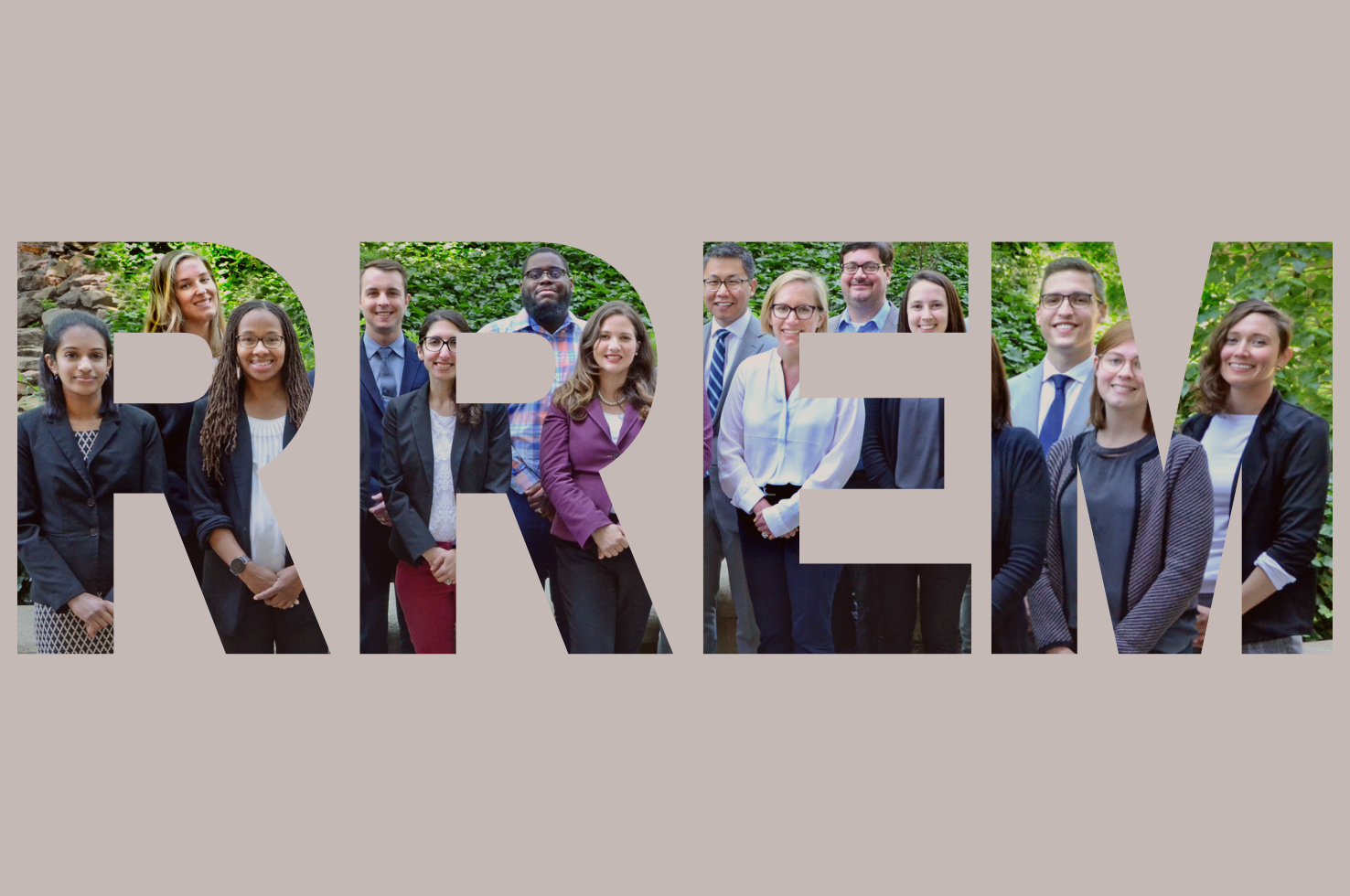 The Department of Psychiatry Office of Residency Training (ORT)'s Respect, Responsibility and Equity in Medicine (RREM) Residency Curriculum is a required, four-year curriculum designed to educate Pitt Psychiatry residents on the social constructs of race and bias, how to serve as allies and advocates, and how to apply these skills and knowledge in the clinical and academic settings.
The development of the RREM Curriculum occurred in the weeks and months following the murder of George Floyd in May 2020. Launched in January 2021, RREM includes six introduction sessions, delivered during the PGY1 orientation, and a three-year rolling curriculum that residents attend from the second year of residency onwards. 
We spoke with members of the RREM Steering Committee,* who characterized this unique curriculum using five key qualities:
Authentic. During RREM learning, difficult conversations are encouraged. "We have been glad to see that our residents have felt comfortable being candid about discomfort, and about expressing differing points of view," said Michael Travis, MD (Associate Professor of Psychiatry and Senior Director for Postgraduate Physician Training). Sansea Jacobson, MD (Associate Professor of Psychiatry and Program Director, Child and Adolescent Psychiatry Fellowship/Triple Board Program), agreed, adding that these candid conversations happened gradually, thanks to the building of trust. "A wonderful surprise was how the residents found a way to create a space in which these conversations happen naturally and without much hesitation."

Experiential. Conversation is central to the RREM Curriculum. Rather than teaching primarily through didactic PowerPoints and lectures, participants engage in frank discussions based in their own experiences, an approach that has yielded consistently high participation rates from residents. "This engagement speaks to how important the residents find RREM. It's never like pulling teeth to get them to participate," said Piper Carroll, MD (PGY5 Child and Adolescent Psychiatry Fellow).

Innovative. RREM educational content is practical, evidence-based, and tailored to the specific community and work identities of Pitt Psychiatry residents. "When we began, there was a lot of emotional energy around the Black Lives Matter movement, and a lot of institutions were putting out statements about the change that had to happen," said Dr. Jacobson. "But we knew that our resident community expected more. They wanted to learn more about inequities in medicine as well as strategies to combat these inequities," added Meredith Spada, MD (Assistant Professor of Psychiatry and Associate Program Director, Psychiatry Residency Training)." Past experience, particularly around the 2018 Tree of Life synagogue shooting, demonstrated to ORT leadership that when faced with injustice, psychiatry residents valued opportunities to act. "We started fast and big, but from a place of humility. We knew the Curriculum would inevitably adapt and evolve," said Camille Tastenhoye, MD (PGY4 Child and Adolescent Psychiatry Fellow).

Collaborative. RREM instructors include a range of recognized experts in relevant topics, including individuals who are not MDs. Since its development, the evolution of RREM has been driven by feedback from participating residents. This process, Jessica Stephens, DO (PGY3 Child and Adolescent Psychiatry Fellow) explained, has happened gradually. "It takes time, trust, and ongoing conversations for people to let down their guard," she said.

Safe(r). The ongoing regularity of the RREM curriculum represents an acknowledgement that anti-racist education is a work in progress. "We really think of this as a safer space," said Dr. Tastenhoye, "because we continually solicit feedback and make changes based on what we hear. The RREM Curriculum is always evolving, always becoming progressively safer for our participants." 
*The 2021-2022 RREM Residency Curriculum Steering Committee:
•    Michael Travis, MD (Associate Professor of Psychiatry and Senior Director for Postgraduate Physician Training)
•    Sansea Jacobson, MD (Associate Professor of Psychiatry and Program Director, Child and Adolescent Psychiatry Fellowship/Triple Board Program)
•    Meredith Spada, MD (Assistant Professor of Psychiatry and Associate Program Director, Psychiatry Residency Training)
•    Piper Carroll, MD (PGY5 Child and Adolescent Psychiatry Fellow)
•    Camille Tastenhoye, MD (PGY4 Child and Adolescent Psychiatry Fellow)
•    Patrick Buckley, MD (PGY4 General Psychiatry Resident & Chief Resident for Education)
•    Jose Mantilla-Rivas, MD (PGY4 Child & Adolescent Psychiatry Resident and Chief Resident, Well-Being Initiative)
•    Jessica Stephens, DO (PGY3 Child and Adolescent Psychiatry Fellow)
•    Caroline (Haley) Walker, MD (PGY3 General Psychiatry Resident and Housestaff President)
•    Ranjani Natarahan, MD (PGY3 Family Medicine and Psychiatry Resident)