Psychiatry Residents Present Innovative Research at the Third Annual Psychiatry Research Pathway Symposium 
The Psychiatry Research Pathway (PRP) Symposium provides UPMC Western Psychiatric Hospital residents engaged in research the opportunity to present their work to an audience of fellow residents, faculty mentors, and other members of our career development community. 
This year's program included a talk from seven residents on their current and/or future research, followed by questions and feedback. Program Director David Volk, MD, PhD, deftly balanced an energetic discussion among virtual as well as socially distanced in-person attendees!
"Our PRP residents put so much hard work into their research. Each symposium presentation was extremely well done—a tribute to the residents, as well as to their mentors, who have invested the time to work with them. We find these accomplishments particularly impressive given the extraordinary circumstances of 2020. We are proud of the breadth and depth of the research in the PRP, and are excited to see what our residents will achieve next year," said PRP Associate Director Danella Hafeman, MD, PhD, and Dr. David Volk.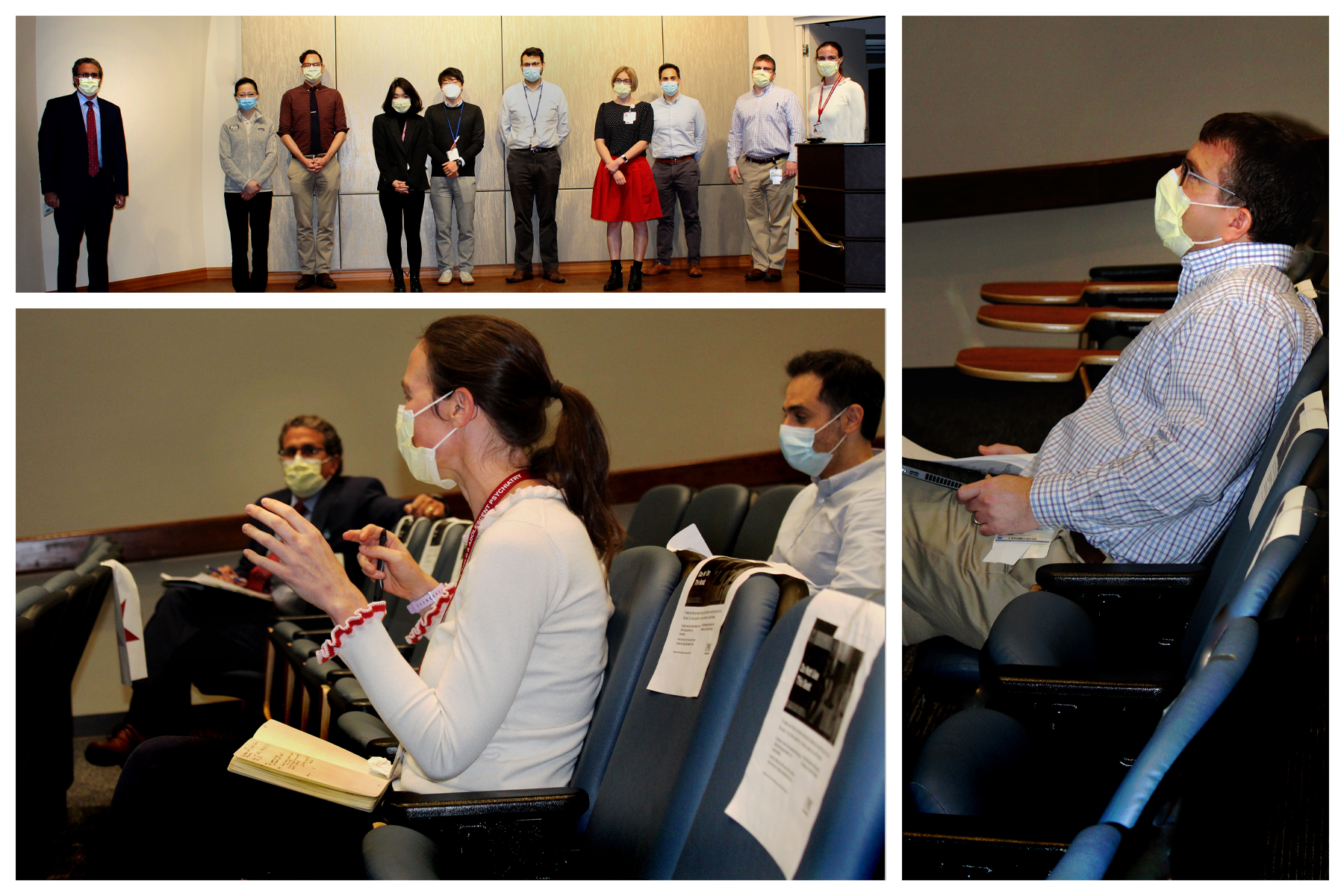 The 2020 PRP Symposium featured presentations from the following residents:
Shinny-Yi (Cindy) Chou, MD, PhD (PRP Chief Resident): Cell-Type Specific Type 1 Cannabinoid Receptor Distribution Across the Human and Non-Human Primate Cortex 
Matthew Geramita, MD, PhD (PRP Vice-Chief Resident): Interaction of Reversal Learning and Repetitive Grooming in the Lateral Orbitofrontal Cortex in a Model of Compulsive Behavior
Daniel Wonjae Chung, MD, PhD: Synaptic Variability and Altered Gamma Oscillations in Schizophrenia
Sai Folmsbee, MD, PhD: Investigating Molecular and Cellular Differences in Post-Mortem Brains of Individuals with Obsessive Compulsive Disorder
Cecilia (Ceci) Westbrook, MD, PhD: Neural Mechanisms of Disengagement from Perseverative Thought
Eric Zimmerman, MD, PhD: Encoding of Action Sequences by the Mesolimbic Dopamine System
Youjin Chung, MD: Investigating the Role of Rbfox1 in Schizophrenia
Congratulations to all who participated!