Health Disparities Researcher César Escobar-Viera, MD, PhD, Discusses Social Media Use and Depression Among Sexual and Gender Minority Persons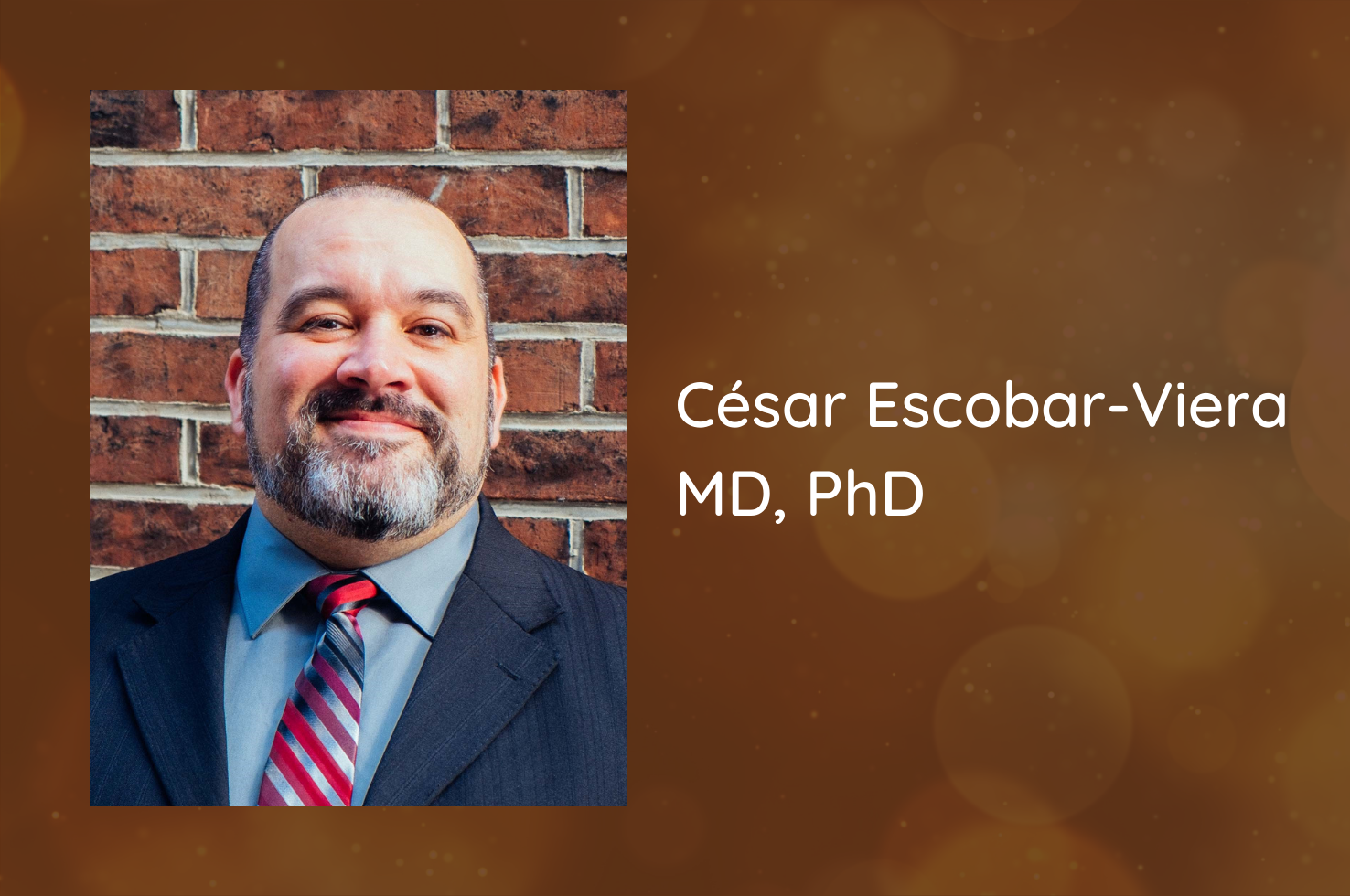 César Escobar-Viera, MD, PhD (he/him), Assistant Professor of Psychiatry, leads the Program in Internet Delivered Interventions on LGBTQA+ Mental Health, and a National Institute on Minority Health and Health Disparities-funded grant focused on social media use and depression outcomes among lesbian, gay, and bisexual young adults. This study seeks to identify social media behaviors and use patterns that influence mental health outcomes, such as depression, with the goal of informing the development of interventions for reducing the impact of these factors on mental health among this group.
We spoke with Dr. Escobar-Viera about his background and training, and his current research. 
---
Tell us about your background and what brought you to Pitt Psychiatry. 
As researcher, my mission is to help reducing mental health disparities among sexual and gender minority (SGM, i.e., lesbian, gay, bisexual, transgender, queer, asexual, and others) persons. I earned my medical degree at the Facultad de Ciencias Médicas de la Universidad Nacional de Asunción, and completed my psychiatry residency at the Hospital de Clínicas and Hospital Neuropsiquiátrico de Asunción in Paraguay. I practiced adult psychiatry for ten years before coming to the United States. 
In Paraguay, I served as chief medical officer of the Hospital Neuropsiquiátrico de Asunción, and my involvement in Paraguay's psychiatric reform made me realize I needed more education in policy, management, and research. I obtained a Fulbright Scholarship that brought me to the University of Florida to complete a master's in Public Health, with a concentration in Health Management and Policy, and I then earned my PhD in health services research.
I was attracted to Pitt for postdoctoral training because Brian Primack, MD, PhD one of the lead national researchers on the influence of social media use on mental health was a faculty member in Medicine at the time. I applied to a post doc position, got invited for an in-person interview, and when I drove through the Liberty bridge and saw the Pittsburgh skyline, that sealed it for me: I had fallen in love with this city. When I received the offer to come, I just knew my family and I had to be here. Once at Pitt, I found in David Brent, MD, and ETUDES, a group of great researchers who are leaders in leveraging digital technology interventions for improving mental health outcomes among minoritized youth—and that really attracted me to the Department of Psychiatry. 
You focus on mental health issues among gender and sexual minority individuals. What experiences during your training influenced your interest in serving these populations?
For my doctoral dissertation, I assessed needs, attitudes, and preferences toward mobile technology for self-managing mental health concerns among people living with HIV in Florida. Despite being a psychiatrist, identifying as a gay man, and seeing some of my dearest friends struggling with mental disorders, it wasn't until I conducted this research that I learned about the mental health disparities SGM persons face, compared with the general population. These disparities include disproportionately high risk for depression, anxiety, eating disorders, and suicidal ideation and behaviors. This research also helped me to realize how important mobile apps and social media are for minority groups (such as SGM) to be able to connect with others. These factors highly influenced my decision to pursue research that would (hopefully) play a part in reducing mental health disparities among SGM people.   
Your National Institute on Minority Health and Health Disparities-funded K99/R00 award is focused on social media use and depression outcomes among U.S. lesbian, gay, and bisexual young adults. Tell us about what you're looking at with this grant.
The objective of this study is to determine the role of social media behaviors and use patterns on depression and other mental health outcomes among SGM young adults. As we know, social media is a ubiquitous communication tool that allow users to express emotions, feelings, and thoughts. Over 90% of all US young adults use social media, including SGM individuals, who are heavy social media users. On the one hand, we know social media may increase emotional support and enhance sexual identity development, thus helping to improve mental well-being of SGM people. On the other hand, social media may also be a conduit for known risk factors for depression, such as bullying and discrimination. 
However, the evidence (including that of my own work) regarding associations between the amount of social media use and depression among the general population is mixed, and the more longitudinal evidence we have, the less significant the associations seem to be. Moreover, there are few, if any national studies looking at these associations among SGM persons. Given that social media is part of the fabric with which SGM build and maintain social networks and the health disparities I mentioned before, it is crucial to grasp the impact that this tool can have on mental health in this group.
To understand whether, to what extent, and under which circumstances social media use might be either a risk or protective factor for depression among SGM persons, we will conduct PRIDE iM, a mixed methods study. The first component of PRIDE iM will be a series of three online surveys over a period of 12 months to examine longitudinal associations between social media behaviors, use patterns and depression and other mental health outcomes with an initial sample of 1,500 SGM young adults. After completing the final survey, we will invite up to 50 respondents to participate in exit interviews and review their survey results and qualitatively assess personal circumstances and events that might have influenced these results. We think the results of PRIDE iM have the potential to inform development of digital technology interventions (especially the ones delivered via social media), in that we will be able to identify patterns of engagement that could both improve and worsen social media experiences and mental well-being for SGM persons. 
Why is social media a particularly important focus in the study of mental health in these populations?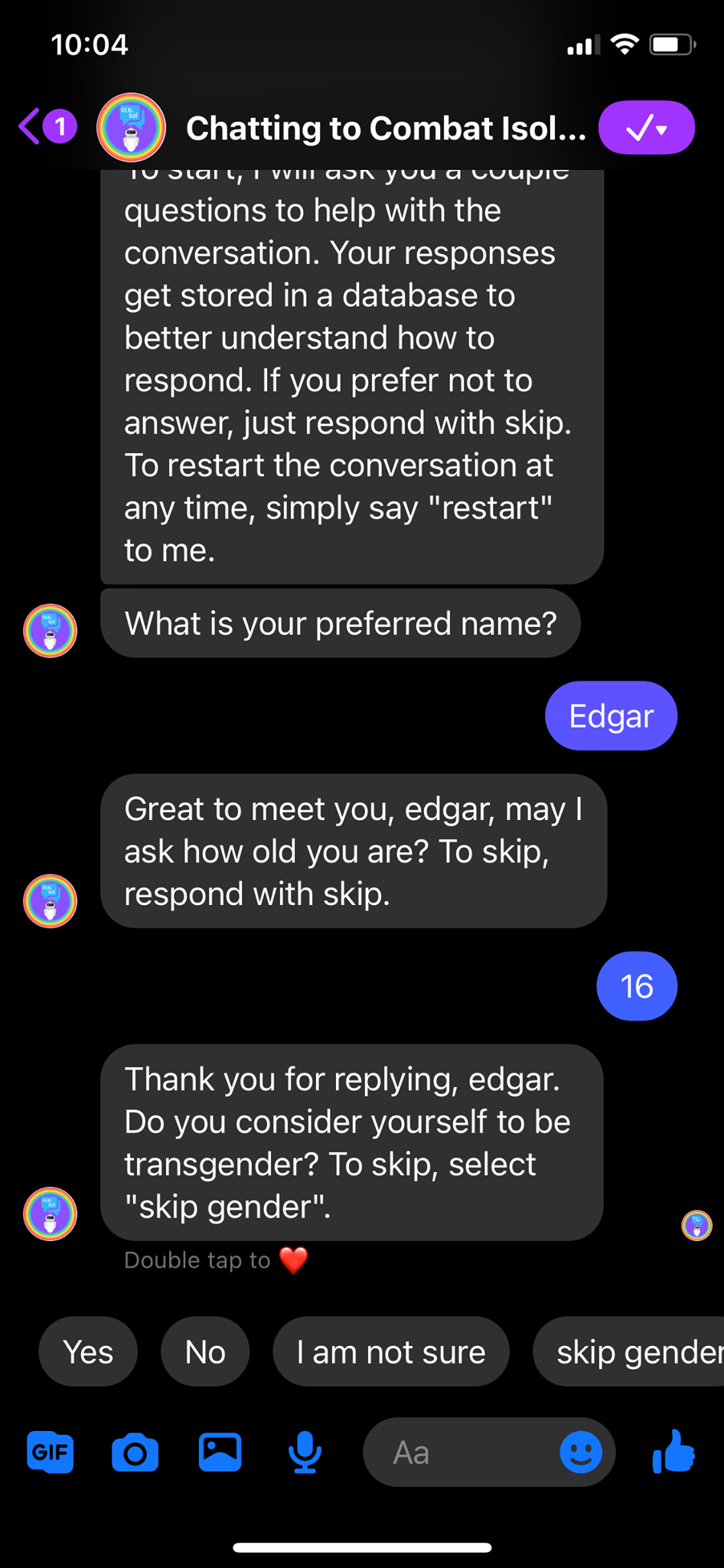 To answer this one, I would like to use as example one of our studies among rural SGM youth. We know SGM persons face identity-related stressors in their physical communities, such as discrimination, rejection, prejudice, etc. This is especially true for SGM youth who live in rural and physically isolated environments. Indeed, SGM youth are at 2–3 times higher risk of social isolation and depression than their cisgender and heterosexual peers, and up to half of transgender youth report depression and suicidal behavior.
Social isolation and lack of social support are well-known risk factors for depression, and community support and connectedness are equally well-known protective ones. Unfortunately, these community-based support resources may not be as available to SGM youth in rural areas, effectively increasing the mental health risk among this group. Because of these stressors, SGM youth turn to social media to connect with others, feel part of a community, or seek information and social support. Nevertheless, navigating through the many potentially negative experiences that can also happen on social media can be challenging to SGM youth who are also engaged in their developmental process, increasing isolation and depression risk in the process. 
This is part of the rationale of our project called REALbot. With funding from the ETUDES Center, and working with a local software development company, we created REALbot, a conversational program (i.e., chatbot) currently deployed on Facebook Messenger. REALbot delivers an automated intervention composed of educational modules that target patterns of engagement on social media consistently associated with social isolation and depressive symptoms. Currently, the content and aesthetics are heavily focused on SGM youth living in rural areas, our target population. 
 
Can you tell us some initial findings from this work?
Regarding REALbot, we just finished collecting data from a series of usability tests with a number of rural SGM youth recruited online from across the nation. Through qualitative interviews, design sessions, and user testing, REALBot was found highly acceptable among these 20 rural SGM adolescents, with good usability and satisfaction scores. 
The next step is to incorporate some of the changes (both and flow and content) our testers suggested and conduct a small single-group feasibility study that can help augment our preliminary data for a larger feasibility pilot trial. 
Currently, we are in the process developing, finessing, and pilot test PRIDE iM's first survey, which we plan to deploy later this fall. We hope to have data available for the first cross-sectional analyses by the end of this calendar year. 
---
Thanks for talking with us, Dr. Escobar-Viera!