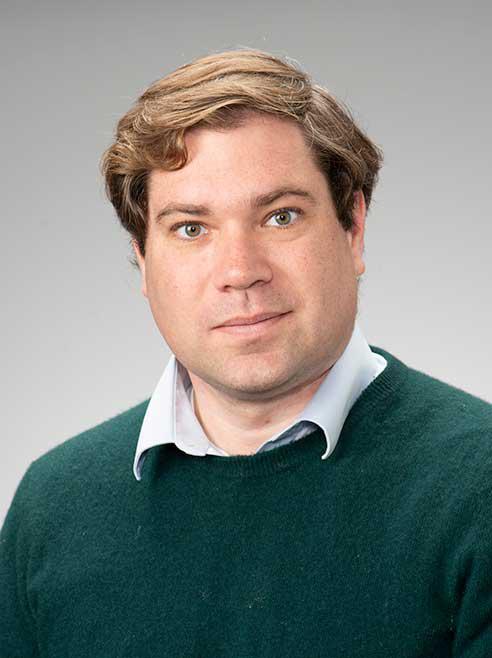 Stephen F Smagula, PhD
Associate Professor of Psychiatry and Assistant Professor of Epidemiology
Contact Details
3811 O'Hara St.
Pittsburgh
PA
15213
Education & Training
PhD
Epidemiology
, University of Pittsburgh, Graduate School of Public Health
MS
Neuroscience and Education
, Columbia University, Graduate School of Education, Health & Psychology
Translational Research Training in Sleep Medicine, University of Pittsburgh School of Medicine
Late-Life Mood Disorders Research, University of Pittsburgh School of Medicine
Selected Honors & Awards
Barry Lebowitz Early Career Scientist Award, American Association for Geriatric Psychiatry
Research Interests
Rest-activity rhythms and health; Brain aging and mental health; Accelerometer-guided interventions
Selected Research Publications & Products
Smagula SF, Zhang G, Gujral S, Covassin N, Li J, Taylor WD, Reynolds CF, Krafty RT. Association of 24-Hour Activity Pattern Phenotypes with Depression Symptoms and Cognitive Performance in Aging. In press: JAMA Psychiatry.
Smagula SF, Capps CS, Krafty RT. Evaluating the timing of differences in activity related to depression symptoms across adulthood in the United States. J Affect Disord. 2021 Apr 1;284:64-68. doi: 10.1016/j.jad.2021.01.069. Epub 2021 Feb 2. PMID: 33582433; PMCID: PMC7958982.
Smagula SF, Karim HT, Ibrahim TS, Krafty RT, Stahl ST, Rodakowski J, Reynolds CF, Hall MH, Aizenstein HJ. Resting-state function connectivity associated with being a \morning-type\" dementia caregiver and having lower depression symptom severity. J Gerontol B Psychol Sci Soc Sci. 2021 Jun 14;76(6):1071-1076. doi: 10.1093/geronb/gbaa115. PMID: 32750139; PMCID: PMC8200349.
Smagula SF, Isenberg AS, Stahl ST, Alexopoulos GS, Reynolds CF, Rodakowski J. Adaptation and pilot study of a behavioral intervention targeting morning activation deficits in dementia caregivers: Scheduling Activity and Monitoring Mornings (SAMM). American Journal of Geriatric Psychiatry. In press.
Smagula SF, Butters MA, Anderson SJ, Lenze EK, Dew MA, Mulsant, BH, Lotrich FE, Aizenstein H, Reynolds CF. (2015). Antidepressant response trajectories and associated clinical prognostic factors in late-life depression. JAMA Psychiatry, 72(10):1021-1028. doi: 10.1001/jamapsychiatry .2015.1324."
Education Interests
Aging epidemiology; Sleep-wake rhythm research; Statistical and causal inference