University of Pittsburgh School of Medicine Promotes Stephen Smagula, PhD, to Associate Professor of Psychiatry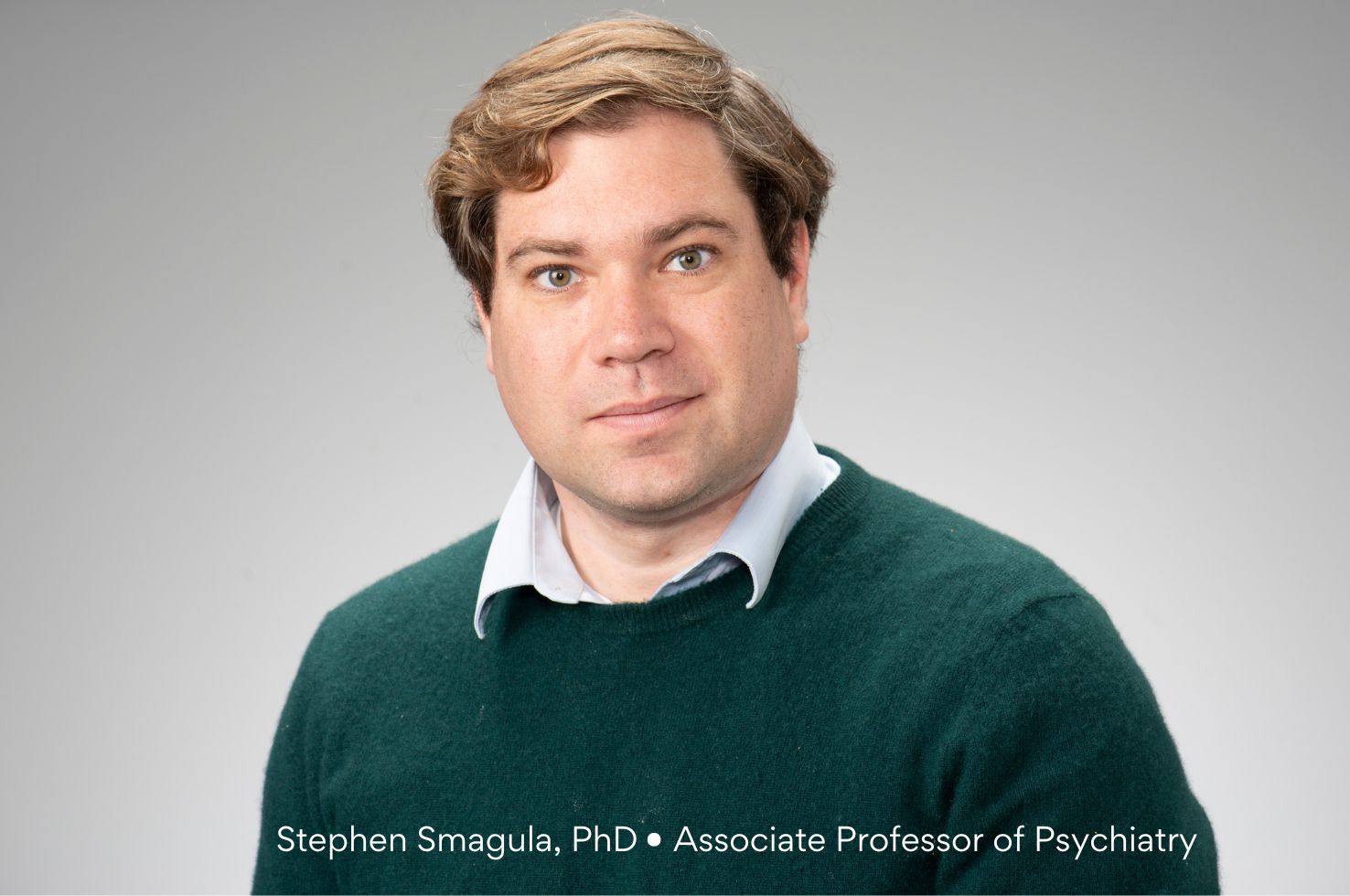 We are delighted to announce that Stephen Smagula, PhD, has been promoted to Associate Professor of Psychiatry by the University of Pittsburgh School of Medicine.
Dr. Smagula received his PhD in epidemiology from the University of Pittsburgh School of Public Health. He then joined the Department of Psychiatry as a postdoctoral scholar in the National Institute of Mental Health (NIMH)-funded T32 training program in late-life mood research. He pursued further postdoctoral training in the Department's National Heart, Lung, and Blood Institute (NHLBI) T32 program in translational sleep medicine. In 2017, he joined the Pitt Psychiatry faculty at the rank of assistant professor. Dr. Smagula holds a secondary appointment in the Department of Epidemiology.
Dr. Smagula's research focuses on circadian rhythm disruptions as a causal risk factor for depression, suicidal ideation, and dementia in older people. He develops and tests evidence-based scientific models of rest-activity rhythm dysfunction and translates these validated models into innovative mechanistic interventions to test in clinical trials. To meet the need for wearable technology that monitors rest-activity rhythm, Dr. Smagula designed a device called the Circadian Activity Profiling System (CAPS), funded by a National Institute on Aging (NIA) Phase I STTR R41 grant. He is currently principal investigator (PI) of an NIMH K01 award focused on studying changes in depression among older dementia caregivers. In addition, Dr. Smagula leads an NIMH R01 randomized controlled trial to investigate the behavior-brain-depression pathway in dementia caregivers ages 60 and older. Dr. Smagula also leads an NIMH R21 looking at sleep-wake, cognitive, and affective risks for post-discharge suicidal ideation in older adults with major depression, as well as an R21 funded by the National Institute on Aging (NIA), focused on combining information from multiple circadian activity rhythm metrics to train and then test an algorithm that detects dementia risk. 
An excellent teacher and mentor, Dr. Smagula has instructed graduate and medical students, as well as psychiatry residents and postdoctoral scholars. He teaches graduate students in the Departments of Psychology and Epidemiology, and residents as part of the Benedum Geriatric Center lecture series. He was also selected to participate in the Advanced Research Institute in Geriatric Mental Health, a national mentoring program for early-career investigators.
"Dr. Smagula is a rising star in clinical translational neuroscience," said David Lewis, MD (Chair, Department of Psychiatry). "His research program has a sustained and programmatic focus on the relationship between sleep-wake rhythms and mental health symptoms with immense potential for the advancement of scientific research, as well as real-world application for older adults with depression and dementia."
Please join us in congratulating Dr. Smagula!