The Association of 24-Hour Activity Pattern Phenotypes With Depression Symptoms and Cognitive Performance in Aging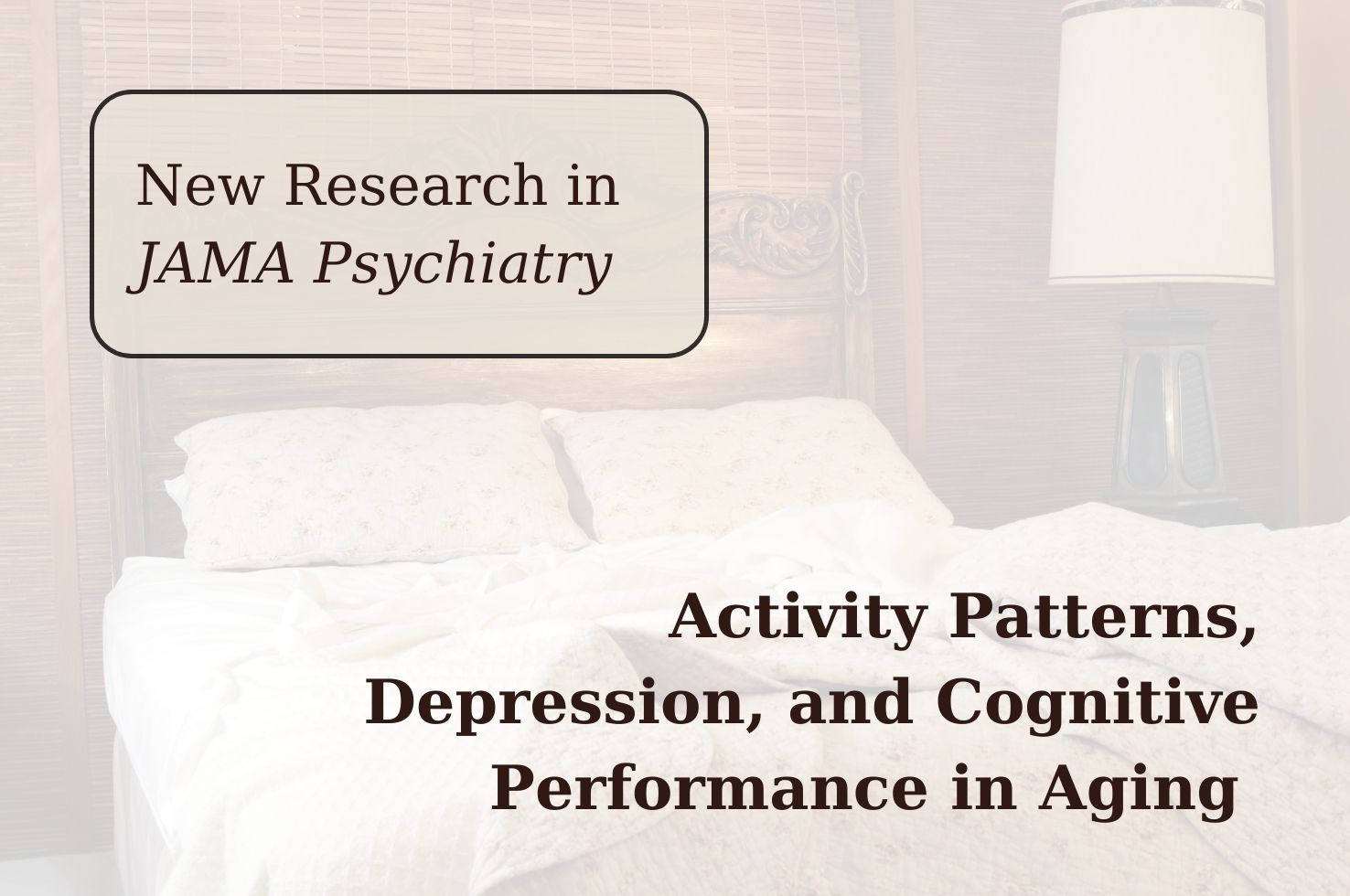 Disruption to a predictable 24-hour activity pattern, in which humans are active during the day and rest at night, is not an inevitable consequence of aging. Instead, such disruption in older adults is linked with diseases such as depression and dementia. 
Loss of robust activity and rest patterns throughout the day and night may be a contributor to, marker of, and/or consequence of underlying disease. To improve understanding of how activity across the 24-hour period is associated with depression and cognitive function, a group of scientists including Stephen Smagula, PhD (Assistant Professor of Psychiatry); Swathi Gujral, PhD (Assistant Professor of Psychiatry); and Charles Reynolds III, MD (Emeritus Professor of Psychiatry), from Pitt Psychiatry, studied the daily activity of 1,800 adults (ages 65 and older) using activity-monitoring wearable devices. 
In a paper recently published in JAMA Psychiatry, the investigators identified subgroups of study participants with similar daily activity patterns. They found that although activity pattern disruption is common in this population, a substantial subgroup had earlier morning activity initiation and robust activity patterns. The early-activity subgroup was associated with the lowest rates of depression and best cognitive performance. In contrast, the subgroup with substantial activity pattern disruption was associated with more than twice the odds of clinically significant depression symptoms.
Dr. Smagula, the study's corresponding author commented, "These epidemiological observations support us asking the mechanistic question of why keeping an early/regular behavioral routine is associated with better mood and cognition. We think that some these benefits of early/regular routines may be obtainable for the roughly thirty percent of US older adults who have activity rhythm loss. The stage is now set for formal experimental trials testing if activity rhythms can be restored, and if doing so improves mood and cognition."
Association of 24-hour activity pattern phenotypes with depression symptoms and cognitive performance in aging
Smagula SF, Zhang G, Gujral S, Covassin N, Li J, Taylor WD, Reynolds CF, Krafty RT.
JAMA Psychiatry. 2022;79(10):1023-1031. doi:10.1001/jamapsychiatry.2022.2573