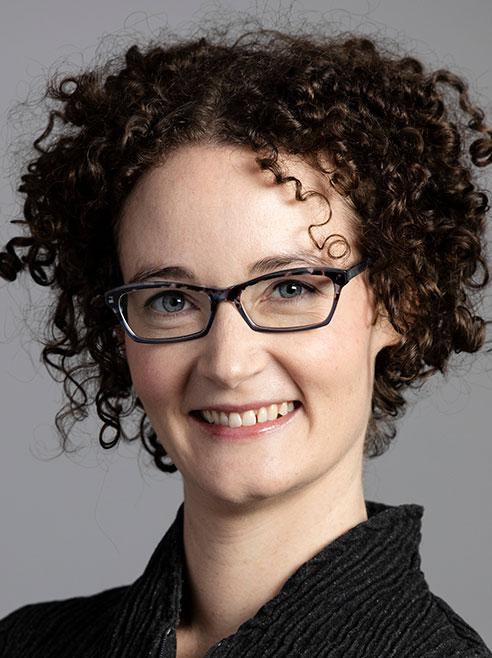 Rebecca B Price, PhD
Associate Professor of Psychiatry and Psychology
Contact Details
3811 O'Hara St.
Pittsburgh
PA
15213
Education & Training
PhD
Rutgers University
Clinical Psychology
University of Pittsburgh School of Medicine
Clinical Psychology
Specialty Certifications
Licensed by the Pennsylvania State Board of Psychology
Selected Honors & Awards
Rising Star Award, Association for Psychological Science
Donald F. Klein Early Career Investigator Award, Anxiety and Depression Association of America
Research Interests
Neurocognitive substrates of anxiety & depression; Brain-based & computer-administered interventions; Personalized neurocognitive treatment
Selected Research Publications & Products
Price RB, Lane S, Gates K, Kraynak TE, Horner MS, Thase ME, Siegle GJ. Parsing heterogeneity in the brain connectivity of depressed and healthy adults during positive mood. Biol Psychiatry. 2017;81:347-357.
Price RB, Wallace M, Kuckertz JM, Amir N, Graur S, Cummings L, Popa P, Carlbring P, Bar-Haim Y. Pooled patient-level meta-analysis of children and adults completing a computer-based anxiety intervention targeting attentional bias. Clin Psychol Rev. 2016;50:37-49.
Price RB, Rosen D, Siegle GJ, Ladouceur CD, Tang K, Benoit Allen K, Ryan ND, Dahl RE, Forbes EE, Silk JS. From anxious youth to depressed adolescents: Prospective prediction of 2-year depression symptoms via attentional bias measures. J Abnorm Psychol. 2016;125(2):267-278.
Price RB, Greven IM, Siegle GJ, Koster EWH, de Raedt R. A novel attention training paradigm based on operant conditioning of eye gaze: Preliminary findings. Emotion. 2016;16(1):110-6.
Price RB, Nock MK, Charney DS, Mathew SJ. Effects of intravenous ketamine on explicit and implicit measures of suicidality in treatment-resistant depression. Biol Psychiatry. 2009;66:522-526.
Clinical Interests
Exposure therapy; Neurocognitive interventions; Anxiety and depression
Education Interests
Mentoring students and postdoctoral scholars