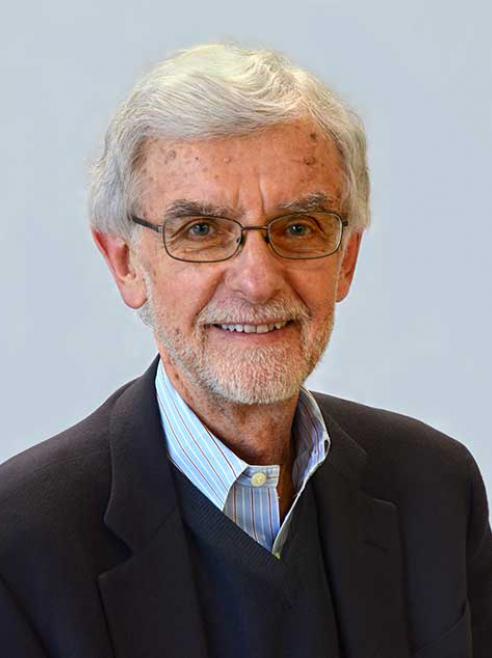 Paul A Pilkonis, PhD
Professor of Psychiatry, Psychology, and Clinical and Translational Science
Contact Details
3811 O'Hara St.
Pittsburgh
PA
15213
Education & Training
PhD
Psychology
, Stanford University
Professional Affiliations
Fellow, Association for Psychological Science
Member, American Psychological Association
Member, International Society for the Study of Personality Disorders
Selected Honors & Awards
Walter Klopfer Award, Society for Personality Assessment
Outstanding Clinical Educator Award, Society of Clinical Psychology (Division 12), American Psychological Association
Early Career Contribution Award, Society for Psychotherapy Research
Research Interests
Personality disorders; Psychometrics; Treatment outcome research
Selected Research Publications & Products
Meyer, B., & Pilkonis, P. A. (2005). An attachment model of personality disorders. In M. Lenzenweger & J. F. Clarkin (Eds.), Major theories of personality disorders (2nd ed.). New York: Guilford Press.
Pilkonis, P. A., Hallquist, M. N., Morse, J. Q., & Stepp, S. D. (2011). Striking the (im)proper balance between scientific advances and clinical utility: Commentary on the DSM-5 proposal for personality disorders. Personality Disorders: Theory, Research, and Treatment, 2, 68-82. PMID: 21804929 PMCID: PMC3143499
Pilkonis, P. A., Choi, S. W., Reise, S. P., Stover, A. M., Riley, W. T., & Cella, D. (2011). Item banks for measuring emotional distress from the Patient-Reported Outcomes Measurement Information System (PROMIS): Depression, anxiety, and anger. Assessment, 18, 263-283. PMID: 21697139 PMCID: PMC3153635
Ross, J. M., Girard, J. M., Wright, A. G. C., Beeney, J. E., Scott, L. N., Hallquist, M. N., Lazarus, S. A., Stepp, S. D., & Pilkonis, P. A. (2017). Momentary patterns of covariation between specific affects and interpersonal behavior: Linking relationship science and personality assessment. Psychological Assessment, 29, 123-134. PMID: 27148786 PMCID: PMC5097701
Pilkonis, P. A., Kim, Y., Proietti, J. M., & Barkham, M. (1996). Scales for personality disorders developed from the Inventory of Interpersonal Problems. Journal of Personality Disorders, 10, 355-369.
Clinical Interests
Treatment of personality disorders
Education Interests
Research mentorship; Faculty career development
Selected Education Publications & Products
Reynolds, C. F., III, Pilkonis, P. A., Kupfer, D. J., Dunn, L. O., & Pincus, H. A. (2007). Training future generations of mental health researchers: Devising strategies for tough times. Academic Psychiatry, 31, 152-159. PMID: 17344458, PMCID: PMC2746642
Kupfer, D. J., Murphree, A., Pilkonis, P. A., Cameron, J., Giang, R. T., Dodds, N., & Godard, K. (2014). Using peer review to improve research and promote collaboration. Academic Psychiatry, 38, 5-10. PMID: 24449224 PMCID: PMC3944074