Zachary Freyberg Named a Member of The American Society for Clinical Investigation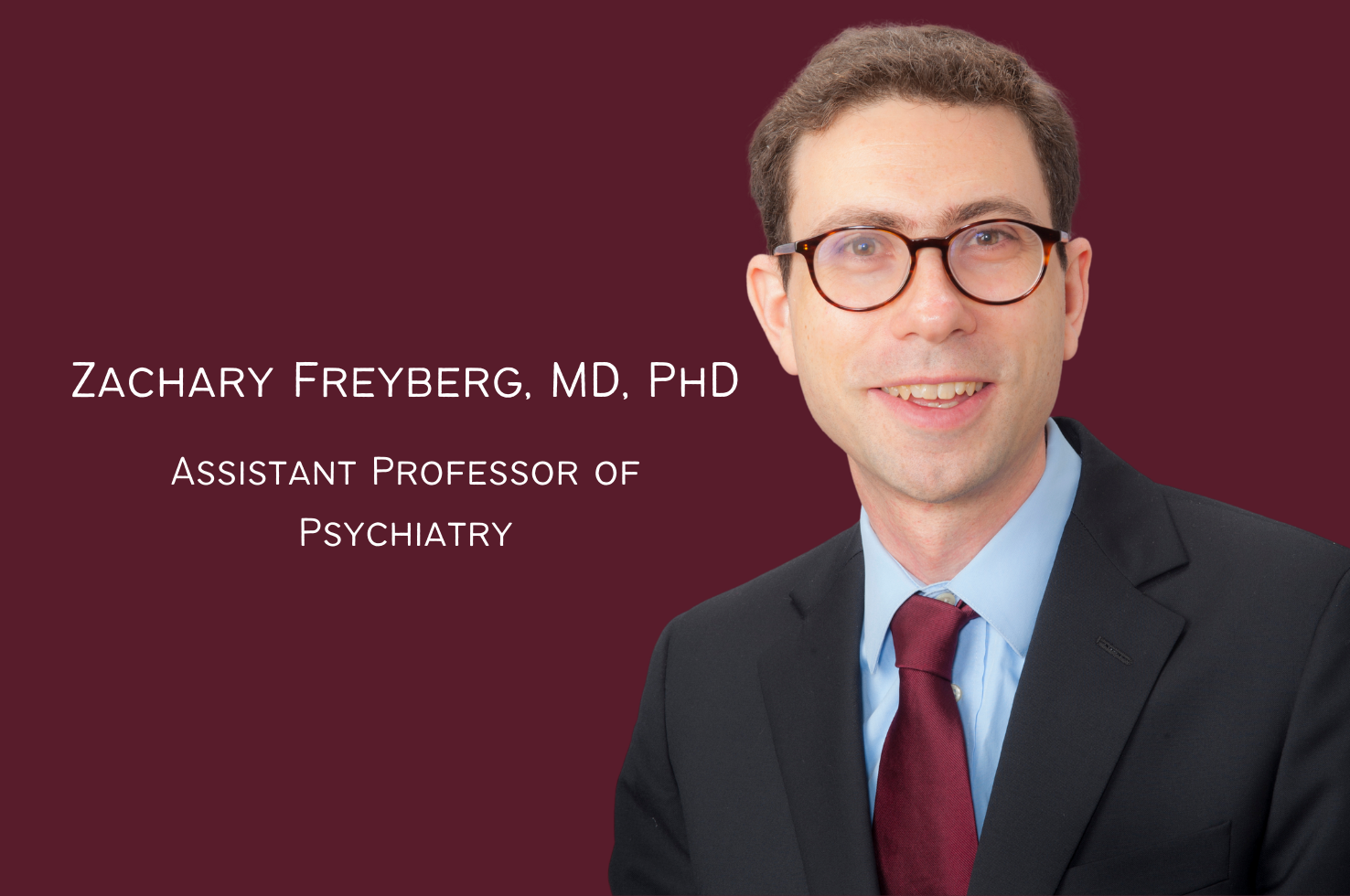 Congratulations to Zach Freyberg, MD, PhD (Assistant Professor of Psychiatry), who has been elected a member of The American Society for Clinical Investigation (ASCI)! 
Founded in 1908, the ASCI is one of the oldest and most esteemed nonprofit honor societies of physician-scientists. The Society is dedicated to the advancement of research that extends our understanding and improves the treatment of diseases of all people, and members are committed to mentoring future generations of physician-scientists of diverse backgrounds and biomedical disciplines. Membership in the ASCI is by election only, and serves as a recognition of a researcher's significant contributions, at a relatively young age, to the understanding of human disease. Dr. Freyberg was formally inducted into the Society earlier this month. 
"I am both thrilled and honored to have been elected to The American Society for Clinical Investigation," said Dr. Freyberg. "Foremost, I am grateful to my colleagues in the lab as well as to the Department of Psychiatry for creating such a wonderful environment."
Dr. Freyberg's research focuses on improving our understanding of how the mechanisms of dopaminergic neurotransmission are associated with disorders such as addiction, schizophrenia, and Parkinson's disease. He currently leads a National Institute of Diabetes and Digestive and Kidney Diseases (NIDDK) R01 grant investigating dopaminergic signaling mechanisms in the endocrine pancreas that may be altered by anti-psychotic drugs and lead to profound metabolic disturbances such as weight gain, glucose intolerance, and insulin resistance, as well as increased risk for type 2 diabetes and cardiovascular disease.
Please join us in congratulating Dr. Freyberg!