Piper Carroll, MD, Receives Pitt Provost's Award for Diversity in the Curriculum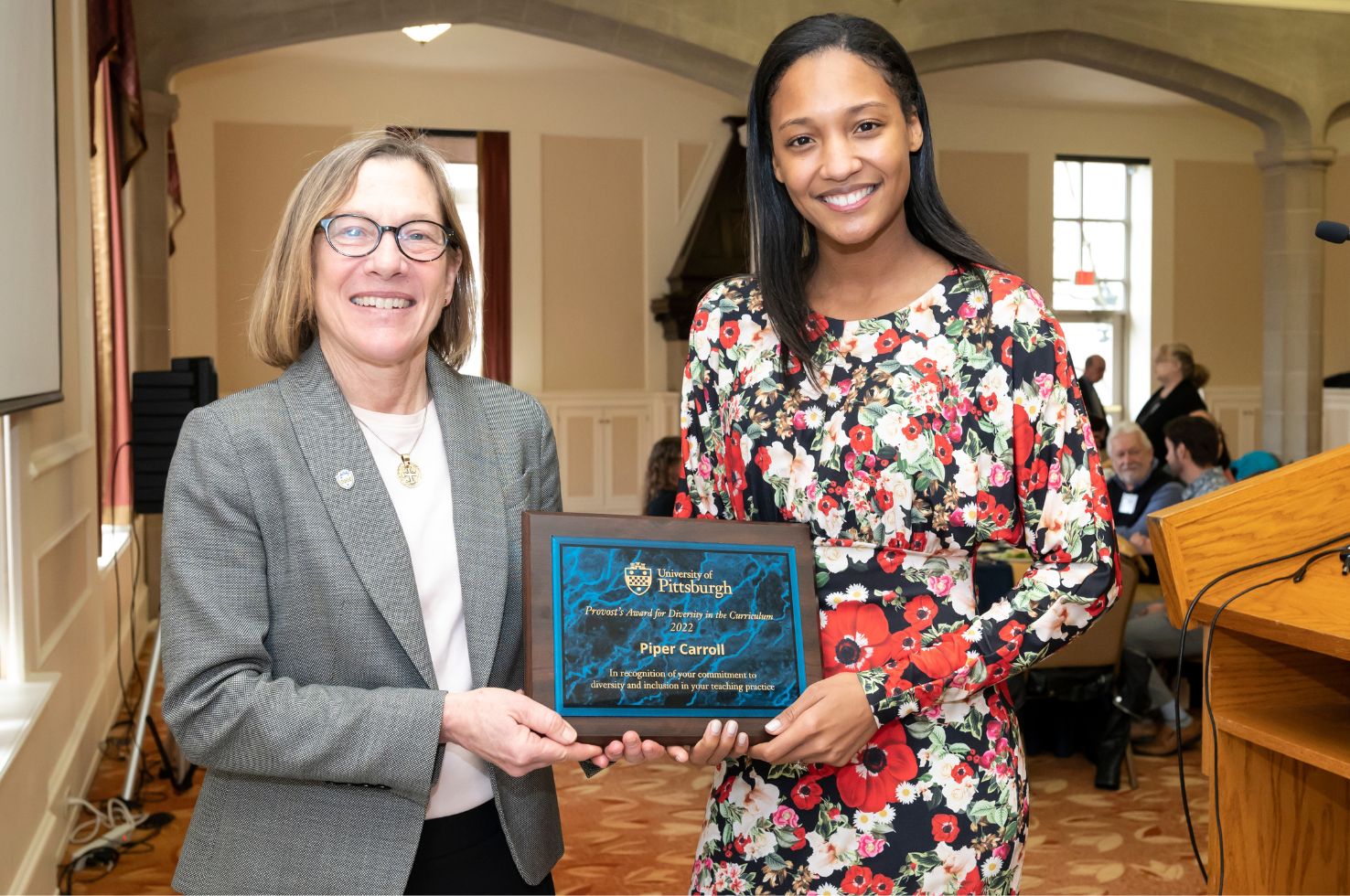 We are delighted to announce that Piper Carroll, MD (Assistant Professor of Psychiatry), has received a University of Pittsburgh Provost's Award for Diversity in the Curriculum. The award is sponsored by the Office of the Provost and the University Center for Teaching and Learning to showcase excellence in creating a learning environment for Pitt students that recognizes diversity and is inclusive of all.
Since her residency training at UPMC Western Psychiatric Hospital, Dr. Carroll has played a key role in numerous Departmental diversity, equity, and inclusivity (DEI) initiatives, particularly pertaining to education. She was instrumental to the development and launch of the Respect, Responsibility, and Equity in Medicine (RREM) residency curriculum, a required, four-year longitudinal curriculum designed to educate Pitt Psychiatry residents on the social constructs of race and bias, how to serve as allies and advocates, and how to apply these skills and knowledge in the clinical and academic settings. The RREM curriculum is practical, evidence-based, and tailored to the specific community and work identities of Pitt Psychiatry residents. As a faculty member, Dr. Carroll continues to lead the RREM curriculum executive and steering committees. She has additionally designed and led educational sessions for medical students, residents, and fellows on topics related to DEI.
"Dr. Carroll has had a tremendous positive impact on the Department's training of psychiatry residents, particularly in the collaborative development of the unique and highly regarded RREM curriculum," said David Lewis, MD (Chair, Department of Psychiatry). "It is clear to all who know Dr. Carroll that her dedication to improving diversity, equity, and inclusivity is integrated into all her academic efforts."
Please join us in congratulating Dr. Carroll!