New ETUDES Center Aims to Help PCPs Assess and Increase Engagement of Depressed and Suicidal Youth through Innovative New Technologies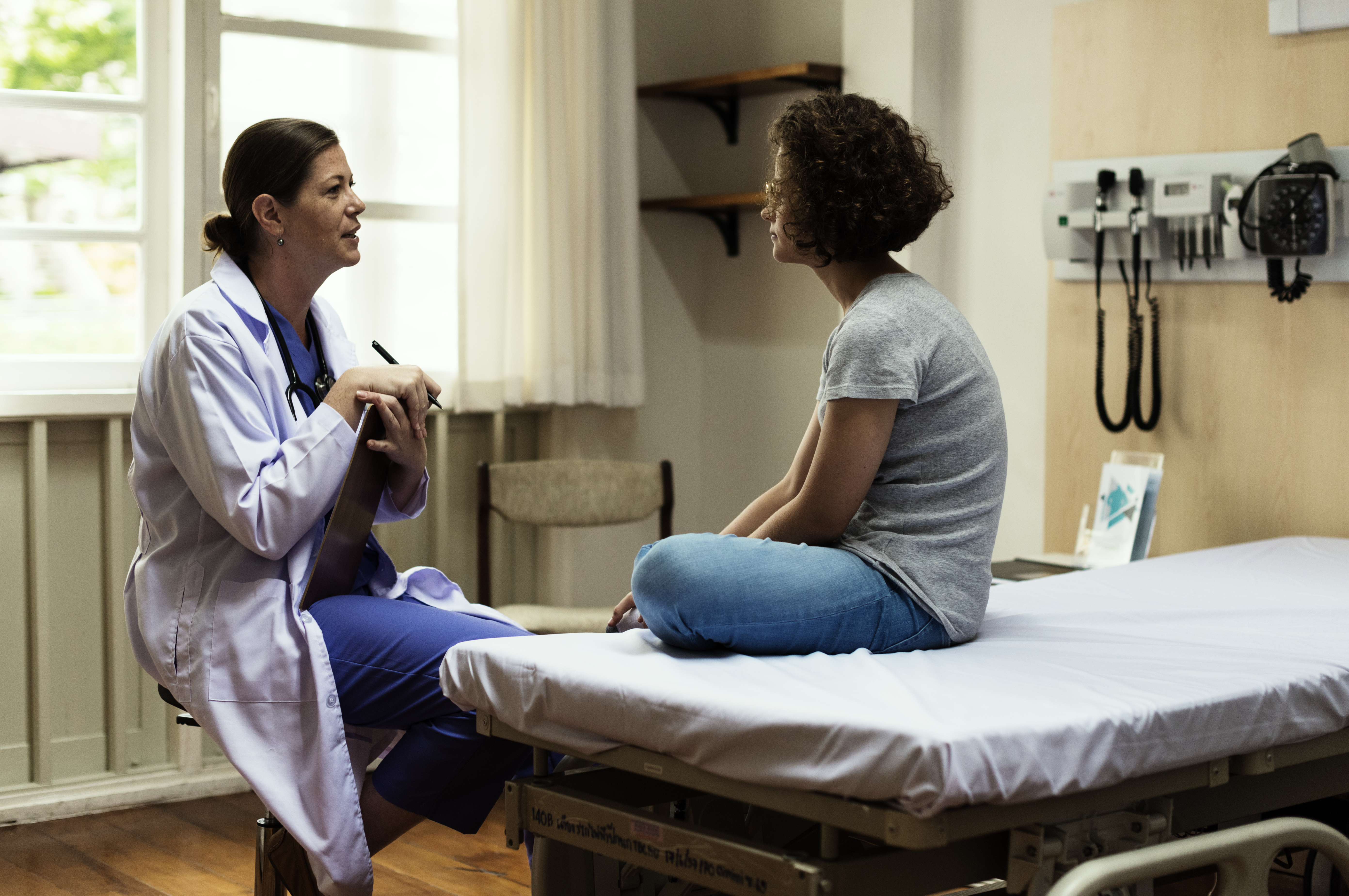 Suicide is the second leading cause of death among adolescents and has increased by at least 20% in the past decade, but depressed and suicidal youth, who are at high risk for suicide, are often not identified, and when identified, often do not go for treatment. Pediatric primary care is an ideal place to identify youth at risk for suicide. At-risk youth are much more likely to present in primary care than in specialty mental health care and screening for depression and suicidal behavior during adolescent wellness visits has become increasing routine.
The new Center for Enhancing Triage and Utilization for Depression and Emergent Suicidality (ETUDES) in Pediatric Primary Care was established to help primary care physicians (PCPs) capitalize on universal screening for teen depression by enhancing pediatric primary care's capacity to identify, triage, and manage depressed and suicidal adolescents. Center Director David Brent, MD, Endowed Chair in Suicide Studies and Professor of Psychiatry, Pediatrics, Epidemiology, and Clinical and Translational Science, and Bruce Rollman, MD, MPH, UPMC Endowed Chair in General Internal Medicine and Center Co-Director, have assembled a multidisciplinary team of primary care and mental health professionals, data scientists, and health services researchers to develop and test technologies to support clinicians and patients. Kaleab Abebe, PhD, Methods Core Co-Director and Associate Professor of Medicine, Biostatistics, and Clinical and Translational Medicine, will lead the data analysis and data management efforts across the Center. The Center provides the shared infrastructure to engage and collaborate with stakeholders and create a network dedicated to reducing youth suicide risk in pediatric primary care.
"We are incredibly fortunate to have this Center funded by the National Institute of Mental Health. It gives us an opportunity to make a positive difference in patients' and clinicians' lives,"  said Dr. Brent, "We are particularly fortunate to have the support of so many pediatric practices thanks to the hard work of Carrie Fascetti and Stacey Engster of PittNet, a research practice network based in pediatric primary care settings that is supported by Pitt's Clinical and Translational Science Institute. With their help, we will be able to get feedback from patients, parents, mental health, and pediatric clinicians and staff in order to develop interventions that practices can use and that will make their lives easier rather than adding more work to clinicians who are already overburdened."
The Center will support innovative studies that use technology to personalize interventions based on personal preferences, motivations, barriers, and clinical presentation. The first project, led by Oliver Lindhiem, PhD, Associate Professor of Psychiatry and Ana Radovic, MD, MSc, Assistant Professor of Pediatrics, is designed to promote a consistent, best practice approach to adolescents who screen positive for depression or suicidality by developing a decision support system (The Screening Guru) to guide PCPs' treatment recommendations to reflect patient acuity, barriers, attitudes, and treatment preferences. For the second project, Tina Goldstein, PhD, Associate Professor of Psychiatry and Psychology, and Brian Suffoletto, MD, MPH, Assistant Professor of Emergency Medicine, will develop and test a personalized texting intervention called Text to Connect that targets patient and parent motivation, readiness, and barriers to increase treatment attendance among patients who screen positive for depression. For the third project, Stephanie Stepp, PhD, Associate Professor of Psychiatry and Psychology, will adapt and test a smart phone safety planning app called Guide2BRITE to help PCPs develop a safety plan and stabilize the suicidal patient, thereby avoiding unnecessary referrals to the emergency room and hospital.
The ETUDES Center also will support pilot projects developed by teams of investigators and stakeholders focusing on novel methods to identify and reduce suicidal risk in adolescents, such as data mining of health records to identify suicidal youth, and assessment of suicide risk via analysis of speech and facial expression. David Kolko, PhD, Professor of Psychiatry, Pediatrics, Psychology, and Clinical and Translational Science, and Dr. Radovic will lead stakeholder engagement, a critical component of the ETUDES mission, which is to adapt interventions to the needs and priorities of parents, patients, clinicians, and policy-makers. The studies will be conducted in collaboration with PittNet users. 
"We hope this will be a resource for our Department that will enable the growth of a vigorous research program in intervention, dissemination and implementation science," said Dr. Brent.