Bruce Cuthbert, PhD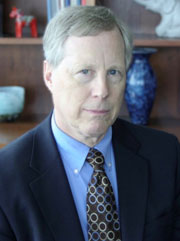 Bruce Cuthbert, PhD
Director, Division of Adult Translational Research
National Institute of Mental Health
New Directions in Psychiatric Diagnosis:
The NIMH Research Diagnostic Criteria Project
Tuesday, July 10, 2012
10:30am-12:00pm
Biomedical Science Tower, Room S100A

The Department of Psychiatry is pleased to host a special video conference by Dr. Bruce Cuthbert, Director of the Division of Adult Translational Research for the National Institute of Mental Health.
This interactive video conference will feature a special presentation by Dr. Cuthbert on the NIMH?s new Research Domain Criteria project (RDoC). The RDoC initiative aims to define basic dimensions of functioning (such as fear circuitry or working memory) to be studied across multiple units of analysis, from genes to neural circuits to behaviors, cutting across disorders as traditionally defined. The goal of this initiative is to translate rapid progress in basic neurobiological and behavioral research to an improved integrative understanding of psychopathology and the development of new and/or optimally matched treatments for mental disorders.
This video conference is being offered as part of the Department of Psychiatry Research Domain Criteria (RDoC) Summer Series.  For more information about this video conference, please email Lisa Murphree at murphreea@upmc.edu.  To learn more about other upcoming RDoC series events, click here.