The Department of Psychiatry Welcomes Jihui Lee, PhD, and Manivel Rengasamy, MD, to the Faculty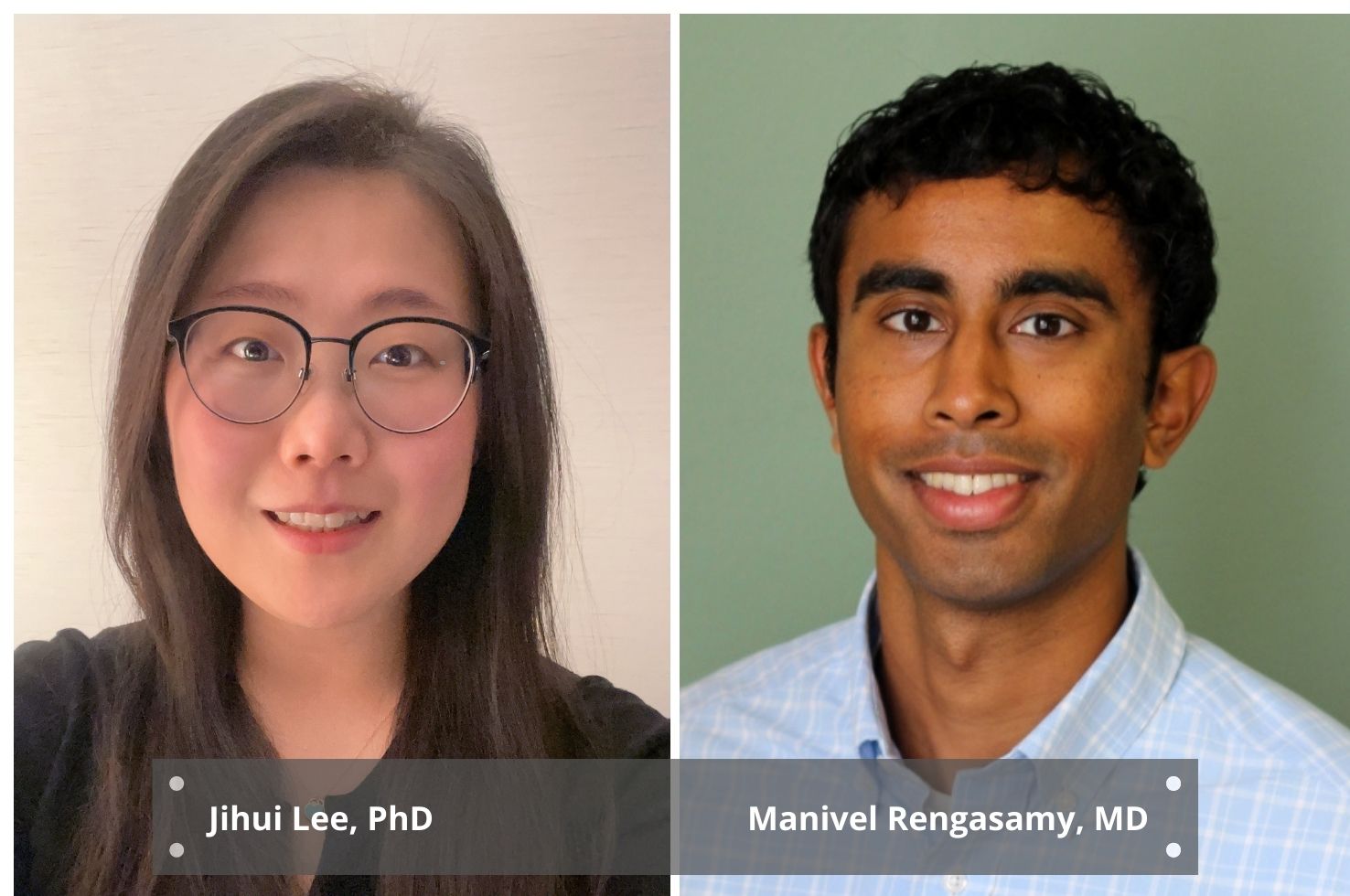 Pitt Psychiatry extends a warm welcome to two new faculty members who have joined our Department:
Jihui Lee, PhD (Assistant Professor of Psychiatry)
Dr. Lee earned her PhD in biostatistics at Columbia University, and completed postdoctoral training at Weill Cornell Medicine in the Division of Biostatistics and Epidemiology (Department of Healthcare Policy and Research). 
Dr. Lee's research focuses on the analysis of multimodal, time-dependent, and high-dimensional human neuroimaging data, with an emphasis on and modeling temporally heterogeneous patterns of brain connectivity. Since completing her postdoctoral training, Dr. Lee has collaborated with psychiatrists and clinical psychologists at the Weill Cornell Institute of Geriatric Psychiatry, using machine learning algorithms to identify subtypes of late-life depression and factors associated with adherence to depression treatment. Findings from this work were recently published in Molecular Psychiatry. Dr. Lee has also collaborated on research related to disparities in end-stage liver disease mortality and access to liver transplantation. In 2021, she received an American Association for the Study of Liver Diseases Foundation Early Career Investigator Award in Healthcare Disparities. 
In our Department, Dr. Lee will develop a research program focused on statistical tools for analyzing mobile health data from smartphones and wearable devices. She will also collaborate on Pitt Psychiatry research projects, providing rigorous statistical analysis, statistical methods, and machine learning algorithms. 
Manivel Rengasamy, MD (Assistant Professor of Psychiatry)
Dr. Rengasamy received his MD from the University of Texas Health Science Center at Houston, and he completed psychiatry residency training and a fellowship in child psychiatry at UPMC Western Psychiatric Hospital (WPH). He conducted postdoctoral research, focused on understanding the neurobiological mechanisms associated with suicidality, with support from the Department's National Institute of Mental Health (NIMH)-funded Child and Adolescent Mental Health Research T32 training program. 
His current research focuses on the role of inflammation in mood disorders and utilizing neuroimaging to understand mood disorders in the pediatric population. His recent findings have been published in Brain, Behavior, and Immunity, Journal of the American Academy of Child & Adolescent Psychiatry, and Psychoneuroendocrinology, and he is a recipient of an Academy of Psychosomatic Medicine Best Poster Award.
Complementing his research in suicidal ideation and behavior, Dr. Rengasamy provides clinical care as an attending physician with WPH's Services for Teens at Risk (STAR), a nationally recognized suicide prevention program, and College Services for Teens at Risk (Co-STAR), an intensive outpatient program for depressed, anxious and/or suicidal college students. 
Please join us in welcoming Dr. Lee and Dr. Rengasamy!