Congratulations to the Latest Graduates of the Clinician-Educator Faculty Development Program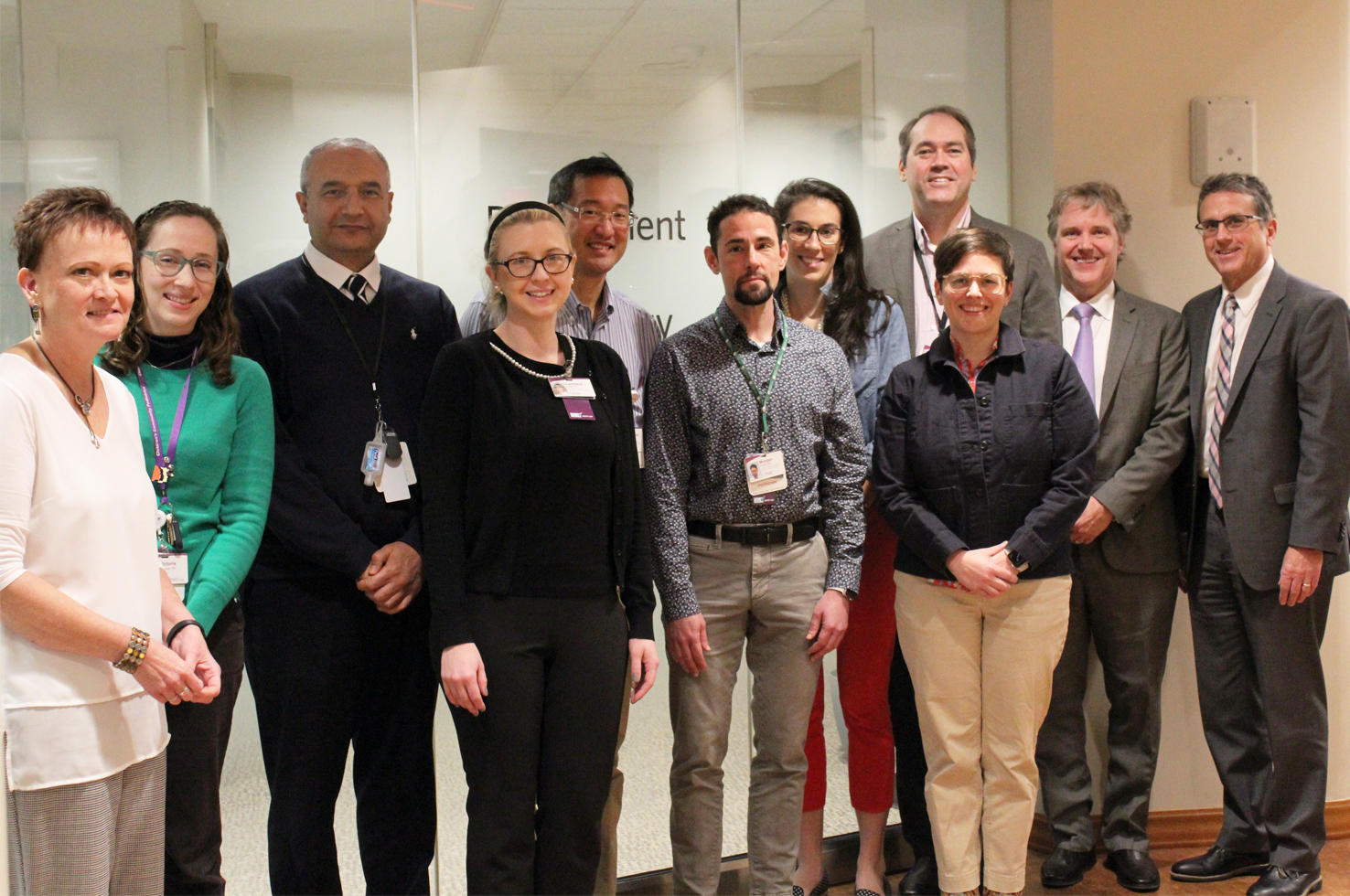 Earlier this month, the most recent class of early-career clinician-educator faculty graduated from the Clinician-Educator Faculty Development Program (CEFDP), an intensive two-year Department of Psychiatry career development initiative. 
The CEFDP enhances the careers of clinician-educator faculty at the assistant professor level through facilitating mentor-mentee relationships, expanding academic skill sets through educational sessions in specific content areas, and developing an academic peer group. Because the transition to a faculty position in an academic medical center can be challenging and complex, the CEFDP provides formalized support to help assistant professor-level faculty navigate the progression of their careers. The program provides practical guidance on topics including time management, mentor/mentee relationships, writing a CV and Executive Summary, preparing for promotion, improving as an educator and developing clinical value improvement projects.
"It has been tremendous fun, over the years, to work with faculty in the CEFDP, and an important part of the process is receiving feedback from participants who have completed the program. In coming years, we will continue to evolve to make participation even more accessible for our faculty, as well as to ensure that the program is highly relevant and responsive to the challenges and complexities of their careers as clinician-educators," said James Tew, MD (Associate Professor of Psychiatry and Director, CEFDP).
"The Clinician-Educator Faculty Development Program has increased my ability to successfully navigate my way through my early faculty years by allowing me to better understand the underpinnings of the university system as well as refine my career goals," said Darcy Moschenross, MD, PhD (Assistant Professor of Psychiatry). "It is so helpful to be able to make connections with more senior faculty and learn from them as well as from the other CEFDP members." 
Justin Schreiber, DO (Assistant Professor of Psychiatry and Pediatrics), remarked on the valuable insights he acquired through the program: "CEFDP provided an opportunity for me to develop my skills as a leader in the clinical educator field. For example, the CV-writing session not only showed me what I was missing from by CV, but what I had been doing incorrectly when preparing it. The small group session allowed for plenty of focus on my specific leadership needs, including discussions of projects I can work on. The session on the promotion process shed light on a process I otherwise had very limited knowledge about, and thanks to this opportunity, I realized it was time to start preparing."
Congratulations to the CEFDP Class of 2018–2019:
Candace Fraser, DO

Cristin McDermott, MD
Learn more about career development opportunities for clinician-educator faculty here.