Catch Up on the UPMC Western Psychiatric Hospital Podcast, Psychiatry Advances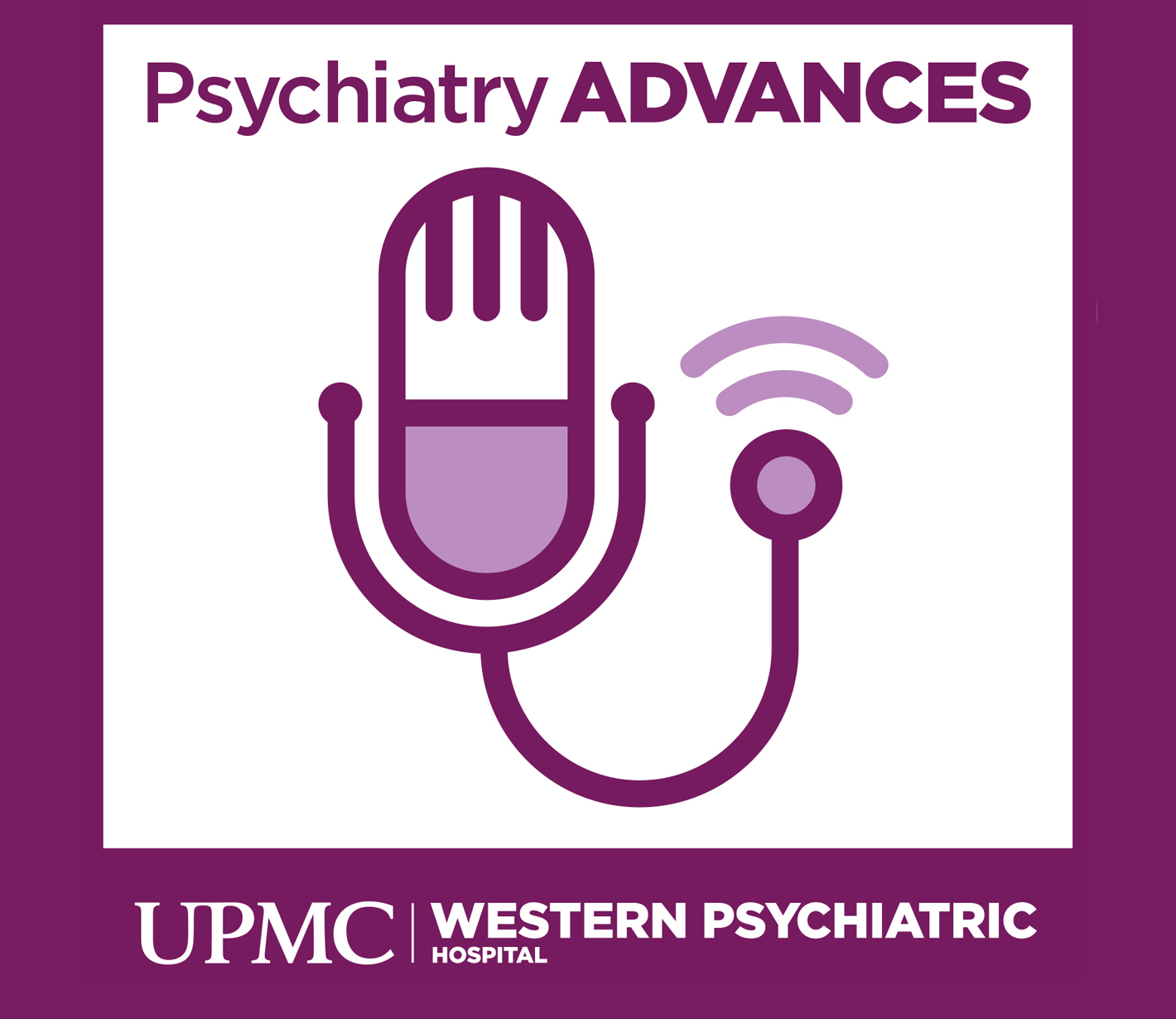 Psychiatry Advances, the Department of Psychiatry podcast launched earlier this year, presents innovative research and patient-centered programs at the cutting edge of psychiatry and the behavioral sciences. The host of Psychiatry Advances is Loren Roth, MD, MPH, Distinguished Professor Emeritus of Psychiatry. 
If you aren't caught up with the latest, below are the episodes currently available to stream from the website. You can also subscribe in Apple Podcasts or Google Play.   
Integrated Physical and Psychiatric/Behavioral Care in Pediatric Settings
Guest: Abigail Schlesinger, MD (Associate Professor of Psychiatry)
"Resolve" - A Unique Pittsburgh Crisis Center
Guest: Jack Rozel, MD, MSL (Associate Professor of Psychiatry)
Intensive Mental Health Outpatient Treatment in Perinatal Women
Guest: Eydie Moses-Kolko, MD (Associate Professor of Psychiatry)
Telepsychiatry: Growing and Useful
Guest: Gina Perez, MD (Assistant Professor of Psychiatry)
Integrated Care: The IBD Specialty Medical Home
Guest: Eva Szigethy, MD, PhD (Professor of Psychiatry and Medicine)
ADHD: Diagnosis, Treatment Course, and Adult Presentations
Guest: Brooke S. G. Molina, PhD (Professor of Psychiatry, Psychology and Pediatrics)
Depression in Late Life, and Risk for Dementia
Guest: Jordan Karp, MD (Professor of Psychiatry, Anesthesiology, and Clinical and Translational Science)
Medical Marijuana
Guest: Antoine Douaihy, MD (Professor of Psychiatry and Medicine)