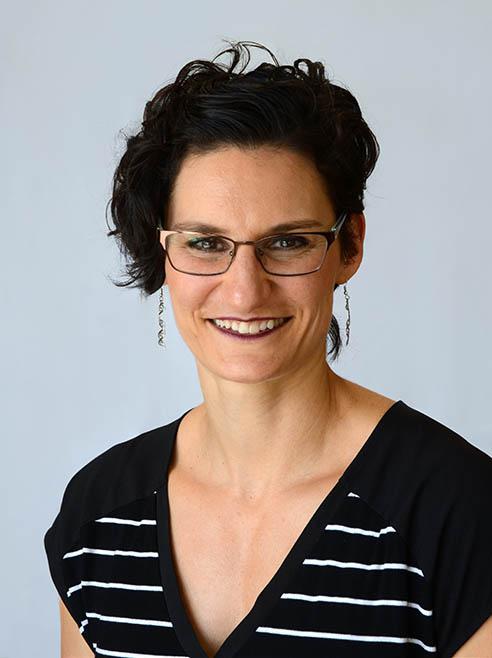 Melanie J Grubisha, MD, PhD
Assistant Professor of Psychiatry
Contact Details
3811 O'Hara St.
Pittsburgh
PA
15213
Education & Training
MD
University of Pittsburgh
, School of Medicine
PhD
Molecular Pharmacology and Chemical Biology
, University of Pittsburgh, School of Medicine
Psychiatry, UPMC Western Psychiatric Hospital
Training in Transformative Discovery in Psychiatry, University of Pittsburgh School of Medicine
Specialty Certifications
Board Certification
American Board of Psychiatry and Neurology
Selected Honors & Awards
\This Stuff Is Really Cool\" Effective Scientific Communication Workshop Award, Society of Biological Psychiatry
Outstanding Resident Award, National Institute of Mental Health
Research Colloquium for Junior Investigators, American Psychiatric Association"
Research Interests
Dendritic alterations in schizophrenia; Dendritic regression pathways
Selected Research Publications & Products
Grubisha MJ, Sun X, MacDonald ML, Garver M, Sun Z, DeGiosio RA, Lewis DA, Yates NA, Camacho C, Ding Y & Sweet RA. MAP2 is hyperphosphorylated in schizophrenia, altering its function. Mol Psych. 2021 Feb 1; epub ahead of print. PMID: 33526823
Russell TA, Grubisha MJ, Remmers CL, Kang SK, Forrest MP, Smith KR, Kopeikina KJ, Gao R, Sweet RA, Penzes P. A schizophrenia-linked KALRN coding variant alters neuron morphology, protein function, and transcript stability. Biol Psychiatry. 2018 Mar 15;83(6):499-508. PMID:29241584 PMCID: PMC5809265
Grubisha MJ, Lin CW, Tseng GC, Penzes P, Sibille E, Sweet RA. Age-Dependent Increase in Kalirin-9 and Kalirin-12 in Human Orbitofrontal Cortex. Eur J Neurosci. 2016 Oct;44(7):2483-2492. PMID: 27471199 PMCID: PMC5048532
Clinical Interests
Community crisis management; Psychosis; Consultation and liaison psychiatry
Selected Clinical Publications & Products
Grubisha M, Wilson J, Gopalan P & Azzam P. Suspected secondhand smoke and clozapine toxicity. Psychosomatics. 2015 Nov-Dec;56(6):707-9.
Grubisha MJ, Brennan JL & Douaihy A. Isolated sinus tachycardia following reinitiation of risperidone in a patient with suspected autonomic hypersensitivity. J Pharmacol Pharmacother. 2015 Jan-Mar;6(1):42-4 PMCID: PMC4319250
Grubisha M, Gopalan P & Azzam PN. Takotsubo cardiomyopathy in a young man after maintenance electroconvulsive therapy and clozapine initiation: A case report. The Journal of ECT. 2014 Dec; 30(4):e40-1.
Education Interests
Medical student and resident education; Research mentorship