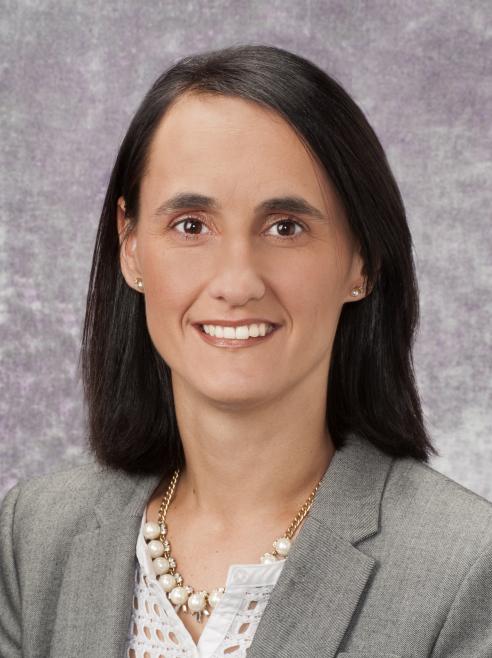 Marta Peciña, MD, PhD
Associate Professor of Psychiatry
Contact Details
3811 O'Hara St.
Pittsburgh
PA
15213
Education & Training
MD
University of Navarre
, School of Medicine
PhD
Neuroscience
, University of Navarre, School of Medicine
Psychiatry, University of Navarre Medical Center
Neuroimaging, University of Michigan
Selected Honors & Awards
Young Physician Scientist Award, American Society of Clinical Investigation
Rising Star Award, Pittsburgh Foundation
New Investigator Award, International Society for CNS Clinical Trials and Methodology
Research Interests
Neuroimaging predictors of treatment response; Interactions between belief, learning & mood; Computational models of placebo effects
Selected Research Publications & Products
Sikora M., Heffernan J., Avery E., Mickey B., Zubieta J.K., Pecina M. Salience Network Functional Connectivity Predictors of Placebo Effects in Major Depression. Biol Psychiatry Cogn Neurosci Neuroimaging. 2016 Jan;1(1):68-76.
Pecina M., Bohnert A.S.B., Sikora M., Avery E.T., Langenecker S.A., Mickey B.J., Zubieta J.K.: Association Between Placebo-Activated Neural Systems and Antidepressant Responses. JAMA Psychiatry. 2015. Sep. 30; 72(11):1-8. doi:10.1001/jamapsychiatry.2515.1335.
Pecina M., Love T., Stohler C., Goldman D, Zubieta JK. Effects of the Mu Opioid Receptor Polymorphism (OPRM1 A118G) on Pain Regulation, Placebo Effects and Associated Personality Trait Measures. Neuropsychopharmacology. 2015 Mar;40(4):957-65.
Pecina M., Martinez Jauand M., Hodgkinson C., Stohler C., Goldman D, Zubieta JK. FAAHselectively influences placebo effects. Mol Psychiatry. 2014 Mar;19(3):385-91. doi: 10.1038/mp.2013.124. Epub 2013 Sep 17.
Pecina M, Azhar H, Love TM, Lu T, Fredrickson BL, Stohler CS, Zubieta JK. Personality trait predictors of placebo analgesia and neurobiological correlates. Neuropsychopharmacology. 2013; 38 (4):639-646. PMCID: PMC3572460.
Clinical Interests
Depression; Neuroimaging; Neuromodulation
Education Interests
Research mentorship; Resident education; Career development