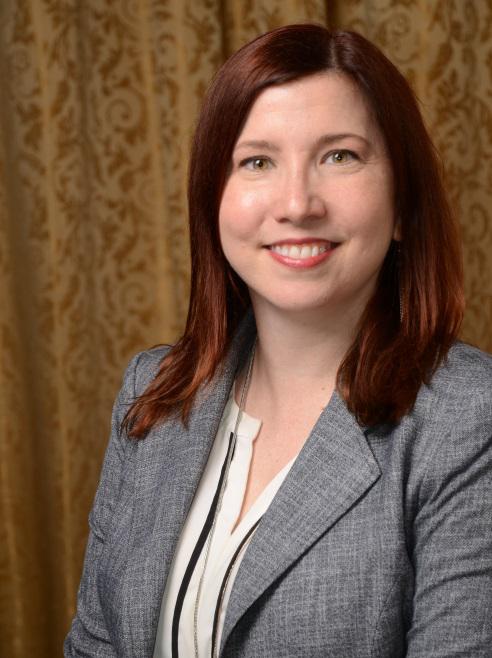 Leslie E Horton, PhD
Assistant Professor of Psychiatry
Contact Details
3811 O'Hara St.
Pittsburgh
PA
15213
Education & Training
PhD
Clinical Psychology
, University of North Carolina at Greensboro
Clinical Psychology, Western Psychiatric Institute and Clinic of UPMC
Clinical Psychology, University of Pittsburgh
Selected Honors & Awards
Young Investigator Award, International Congress on Schizophrenia Research
Research Interests
Threat dysregulation/social dysfunction & risk; Cognition and affect in adolescence; Ambulatory assessment methodology
Selected Research Publications & Products
Horton LE, Bridgwater MA, Haas GL. Emotion recognition and social skills in child and adolescent offspring of parents with schizophrenia. Cogn. Neuropsychiatry. 2017; 22(3): 175-185. PubMed PMID: pending.
Olino TM, Horton LE, Versella, MV. A comparison of psychometric and convergent validity for social anhedonia and social closeness. Psych Assess. 2016; 28(11): 1465-74. PubMed PMID: 26882080.
Horton LE, Tarbox SI, Olino TM, Haas GL. Trajectories of premorbid childhood and adolescent functioning in schizophrenia-spectrum disorders: A first-episode study. Psychia Res. 2015; 227: 339-46. PubMed PMID: 25829134.
Horton LE, Smith AA, Haas GL. The nature and timing of social deficits in child and adolescent offspring of parents with schizophrenia. Schizophr Res. 2014; 159: 27-30. PubMed PMID: 25112161.
Horton LE, Barrantes-Vidal N, Silvia PJ, Kwapil TR. Worries about being judged versus being harmed: Disentangling the association of social anxiety and paranoia with schizotypy. PLoS ONE. 2014 9(6): e96269. doi:10.1371/journal.pone.0096269. PubMed PMID: 24914672.
Clinical Interests
Clinical high-risk for psychosis; Social functioning interventions; Evidence-based practices for early psychosis
Education Interests
Research mentorship; Medical student/resident education; Clinical training