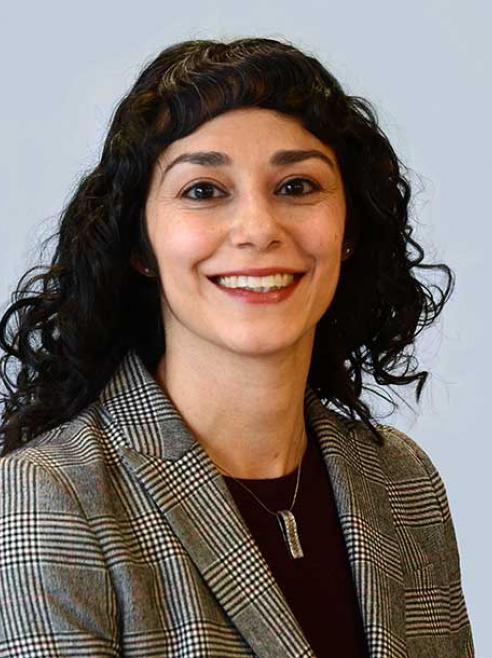 Layla Banihashemi, PhD
Assistant Professor of Psychiatry
Contact Details
3811 O'Hara St.
Pittsburgh
PA
15213
Education & Training
PhD
University of Pittsburgh
Neuroscience
University of Pittsburgh School of Medicine
Functional Neuroimaging of Stress Reactivity
University of Pittsburgh School of Medicine
Cardiovascular Behavior Medicine
Professional Affiliations
Member, Society for Neuroscience
Member, American Psychosomatic Society
Selected Honors & Awards
Top Poster Award, Society of Biological Psychiatry
MacLean Scholar Award, American Psychosomatic Society
Research Interests
Childhood adversity; Trauma; Stress-related neural circuits
Selected Research Publications & Products
Banihashemi L, Wallace M, Sheu L, Lee MC, Gianaros PJ, Mackenzie R, Insana S, Germain A, Herringa R. Childhood Maltreatment Moderates the Effect of Combat Exposure on Cingulum Structural Integrity. Development and Psychopathology. 2017 Dec;29(5):1735-1747. PubMed PMID: 29162178; PubMed Central PMCID.
Banihashemi L, Sheu LK, Midei AJ, Gianaros PJ. Childhood physical abuse predicts stressor-evoked activity within central visceral control regions. Soc Cogn Affect Neurosci. 2015 Apr;10(4):474-85. PubMed PMID: 24847113; PubMed Central PMCID: PMC4381229.
Banihashemi L, O'Neill EJ, Rinaman L. Central neural responses to restraint stress are altered in rats with an early life history of repeated brief maternal separation. Neuroscience. 2011 Sep 29;192:413-28. PubMed PMID: 21736922; PubMed Central PMCID: PMC3166384.
Banihashemi L, Rinaman L. Repeated brief postnatal maternal separation enhances hypothalamic gastric autonomic circuits in juvenile rats. Neuroscience. 2010 Jan 13;165(1):265-77. PubMed PMID: 19800939; PubMed Central PMCID: PMC2788015.
Banihashemi L, Rinaman L. Noradrenergic inputs to the bed nucleus of the stria terminalis and paraventricular nucleus of the hypothalamus underlie hypothalamic-pituitary-adrenal axis but not hypophagic or conditioned avoidance responses to systemic yohimbine. J Neurosci. 2006 Nov 1;26(44):11442-53. PubMed PMID: 17079674.
Clinical Interests
Mood disorders; Anxiety disorders