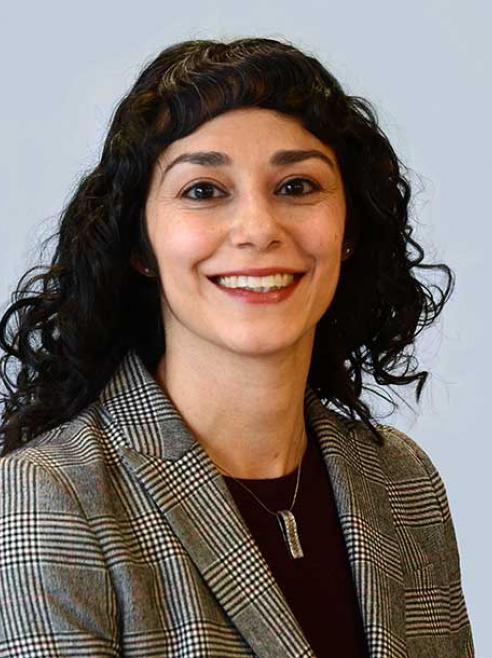 Layla Banihashemi, PhD
Assistant Professor of Psychiatry
Contact Details
3811 O'Hara St.
Pittsburgh
PA
15213
Education & Training
PhD
Neuroscience
, University of Pittsburgh
Functional Neuroimaging of Stress Reactivity, University of Pittsburgh School of Medicine
Cardiovascular Behavior Medicine, University of Pittsburgh School of Medicine
Professional Affiliations
Member, Society of Biological Psychiatry
Member, American Psychosomatic Society
Member, International Congress of Infant Studies
Selected Honors & Awards
Top Poster Award, Society of Biological Psychiatry
MacLean Scholar Award, American Psychosomatic Society
Research Interests
Stress-related neural circuitry; Childhood threat and deprivation; Infant neurodevelopment and emotionality
Selected Research Publications & Products
Sha Z & Banihashemi L. Integrative omics analysis identifies differential biological pathways that are associated with regional grey matter volume changes in major depressive disorder. 2020, Psychological Medicine, 1-12. doi:10.1017/S0033291720002676
Banihashemi, L, Bertocci, MA, Alkhars, HM, Versace, A, Northrup JB, Lee, VK, Schmithorst, VJ, Samolyk, A, Taylor, M, English, GE, Stiffler, RS, Aslam, HA, Bonar, L, Panigrahy, A, Hipwell, AE, Phillips, ML (2020). Limbic white matter structural integrity at 3 months prospectively predicts negative emotionality in 9-month-old infants: a preliminary study. Journal of Affective Disorders, 273, 538-541. doi:https://doi.org/10.1016/j.jad.2020.04.029
Banihashemi, L, Peng, CW, Verstynen, T, et al. Opposing relationships of childhood threat and deprivation with stria terminalis white matter. Hum Brain Mapp. 2021; 1 16. https://doi.org/10.1002/hbm.25378
Banihashemi L, Wallace M, Sheu L, Lee MC, Gianaros PJ, Mackenzie R, Insana S, Germain A, Herringa R. Childhood Maltreatment Moderates the Effect of Combat Exposure on Cingulum Structural Integrity. Development and Psychopathology. 2017 Dec;29(5):1735-1747. PubMed PMID: 29162178; PubMed Central PMCID.
Banihashemi L, Sheu LK, Midei AJ, Gianaros PJ. Childhood physical abuse predicts stressor-evoked activity within central visceral control regions. Soc Cogn Affect Neurosci. 2015 Apr;10(4):474-85. PubMed PMID: 24847113; PubMed Central PMCID: PMC4381229.
Clinical Interests
Mood and anxiety disorders; Trauma-related disorders; Childhood adversity
Education Interests
Research mentorship; Graduate student education; Medical student education