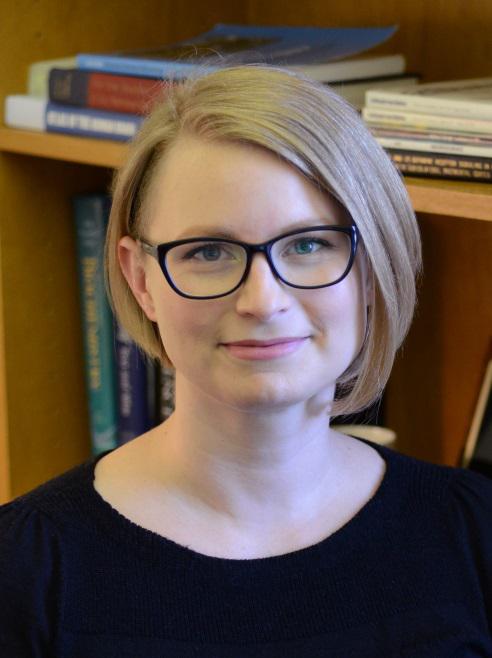 Jill R Glausier, PhD
Assistant Professor of Psychiatry
Contact Details
3811 O'Hara Street
Pittsburgh
PA
15213
Education & Training
PhD
Neuroscience
, Emory University
Neuroscience, University of Pittsburgh
Selected Honors & Awards
NARSAD Young Investigator Award, Brain & Behavior Research Foundation
Research Interests
Schizophrenia; Cortical circuitry & mitochondrial alterations
Selected Research Publications & Products
Diagnosis- and cell type-specific mitochondrial functional pathway signatures in schizophrenia and bipolar disorder. Glausier JR, Enwright JF, Lewis DA, American Journal of Psychiatry (In Press)
Proxy measures of premortem cognitive aptitude in postmortem subjects with schizophrenia. Glausier JR, Kelly MA, Salem S, Chen K, Lewis DA, Psychol Med, 2020, 50(3): 507-514.
Ultrastructural analysis of parvalbumin synapses in human dorsolateral prefrontal cortex.Glausier JR, Roberts RC, Lewis DA.J Comp Neurol. 2017 Jun 15;525(9):2075-2089. doi: 10.1002/cne.24171. Epub 2017 Mar 26.
Reciprocal Alterations in Regulator of G Protein Signaling 4 and microRNA16 in Schizophrenia.Kimoto S, Glausier JR, Fish KN, Volk DW, Bazmi HH, Arion D, Datta D, Lewis DA.Schizophr Bull. 2016 Mar;42(2):396-405. doi: 10.1093/schbul/sbv139. Epub 2015 Sep 30.
Lower glutamic acid decarboxylase 65-kDa isoform messenger RNA and protein levels in the prefrontal cortex in schizoaffective disorder but not schizophrenia.Glausier JR, Kimoto S, Fish KN, Lewis DA.Biol Psychiatry. 2015 Jan 15;77(2):167-76. doi: 10.1016/j.biopsych.2014.05.010. Epub 2014 May 29.