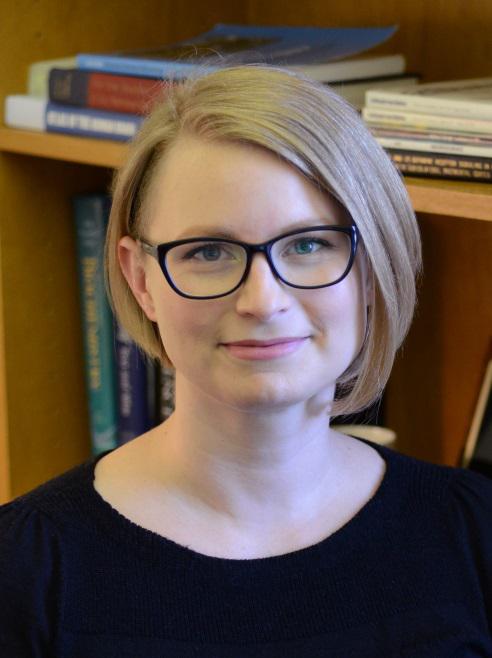 Jill R Glausier, PhD
Assistant Professor of Psychiatry
Contact Details
3811 O'Hara Street
Pittsburgh
PA
15213
Education & Training
PhD
Emory University
Neuroscience
University of Pittsburgh
Neuroscience
Selected Honors & Awards
NARSAD Young Investigator Award, Brain & Behavior Research Foundation
Research Interests
Schizophrenia; Prefrontal cortex; Neural circuitry
Selected Research Publications & Products
Ultrastructural analysis of parvalbumin synapses in human dorsolateral prefrontal cortex.Glausier JR, Roberts RC, Lewis DA.J Comp Neurol. 2017 Jun 15;525(9):2075-2089. doi: 10.1002/cne.24171. Epub 2017 Mar 26.
Different Paths to Core Pathology: The Equifinal Model of the Schizophrenia Syndrome.Green IW, Glausier JR.Schizophr Bull. 2016 May;42(3):542-9. doi: 10.1093/schbul/sbv136. Epub 2015 Sep 20. Review.
Reciprocal Alterations in Regulator of G Protein Signaling 4 and microRNA16 in Schizophrenia.Kimoto S, Glausier JR, Fish KN, Volk DW, Bazmi HH, Arion D, Datta D, Lewis DA.Schizophr Bull. 2016 Mar;42(2):396-405. doi: 10.1093/schbul/sbv139. Epub 2015 Sep 30.
Lower glutamic acid decarboxylase 65-kDa isoform messenger RNA and protein levels in the prefrontal cortex in schizoaffective disorder but not schizophrenia.Glausier JR, Kimoto S, Fish KN, Lewis DA.Biol Psychiatry. 2015 Jan 15;77(2):167-76. doi: 10.1016/j.biopsych.2014.05.010. Epub 2014 May 29.
Altered parvalbumin basket cell inputs in the dorsolateral prefrontal cortex of schizophrenia subjects.Glausier JR, Fish KN, Lewis DA.Mol Psychiatry. 2014 Jan;19(1):30-6. doi: 10.1038/mp.2013.152. Epub 2013 Nov 12. Erratum in: Mol Psychiatry. 2014 Jan;19(1):140.