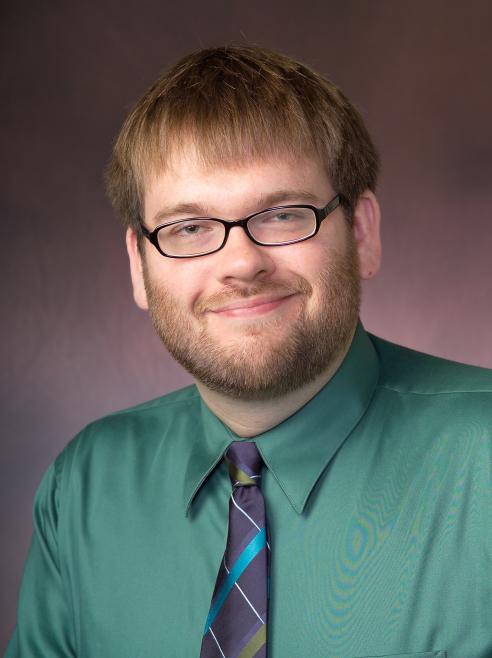 Garrett M Sparks, MD
Assistant Professor of Psychiatry
Contact Details
3811 O'Hara Street
Pittsburgh
PA
15213
Education & Training
MD
University of Michigan Medical School
MS
Clinical Research
, University of Michigan, Rackham Graduate School
General Psychiatry, Western Psychiatric Institute and Clinic of UPMC
Child and Adolescent Psychiatry, Western Psychiatric Institute and Clinic of UPMC
Specialty Certifications
Board Certification
American Board of Psychiatry and Neurology (Child and Adolescent Psychiatry)
Current Appointments
Assistant Medical Director, Child and Adolescent Inpatient Services
Professional Affiliations
Member, American Academy of Child and Adolescent Psychiatry
Selected Honors & Awards
Outstanding Medical Student Education Award, University of Pittsburgh School of Medicine
Sarah Elizabeth Wolfe Teaching Award for Child and Adolescent Psychiatry, Western Psychiatric Institute and Clinic of UPMC
Golden Apple Teaching Award for Child and Adolescent Psychiatry, Western Psychiatric Institute and Clinic of UPMC
Research Interests
Selected Research Publications & Products
Sparks GM, Axelson DA, Yu, H, Ha W, Ballester J, Diler RS, Goldstein B, Goldstein T, Hickey MB, Ladouceur CD, Monk K, Sakolsky D, Birmaher B. Disruptive mood dysregulation disorder and chronic irritability in youth at familial risk for bipolar disorder. J Am Acad Child Adolesc Psychiatry. 2014 Apr;53(4):408-16. Pubmed PMID: 24655650.
Ballester J, Goldstein B, Goldstein T, Yu H, Axelson D, Monk K, Hickey MB, Diler RS, Sakolsky D, Sparks G, Iyengar S, Kupfer DJ, Brent D, Birmaher B. Prospective longitudinal course of aggression among adults with Bipolar Disorder. Bipolar Disord. 2014 6(3):262-269 Pubmed PMID: 24372913.
Perkins KA, Lerman C, Karelitz JL, Jao NC, Chengappa KN, Sparks GM. Sensitivity and specificity of a procedure for early human screening of novel smoking cessation medications. Addiction. 2013 Nov;108(11):1962-8. Pubmed PMID: 23773319.
Sparks GM, Brailoiu E, Brailoiu C, Dun NJ, Tabor J, Cooper RL. Effects of m-CPP in altering neuronal function: blocking depolarization in invertebrate motor and sensory neurons but exciting rat dorsal horn neurons. Brain Res. 2003 Apr 18;969(1-2):14-26. Pubmed PMID: 12676360.
Sparks GM, Dasari S, Cooper RL. Actions of MDMA at glutamatergic neuromuscular junctions. Neurosci Res. 2004 Apr;48(4):431-8. Pubmed PMID: 15041196.
Clinical Interests
Childhood mood and disruptive behavior disorders; Adolescent substance use; Emergency child psychiatry
Selected Clinical Publications & Products
Garrett M Sparks. Treatment of Marijuana Addiction: Clinical Assessment and Psychosocial and Pharmacological Interventions. In: Compton MT, editor. Marijuana and Mental Health. American Psychiatric Publishing; 2016. P. 171-198.
Garrett M Sparks, David A Axelson. Lithium. In: Rosenberg D, Gershon S, editors. Pharmacotherapy of Child and Adolescent Psychiatric Disorders. 3rd ed. New York, NY: Wiley-Blackwell; 2012. P. 221-260.
Education Interests
Resident and fellow teaching; Medical student teaching
Selected Education Publications & Products
Rosenstock J, Sparks GM. Training physicians for the real world of medicine: administration-based learning. Med Educ. 2016 Dec;50(12):1189-91. Pubmed PMID: 27873411.