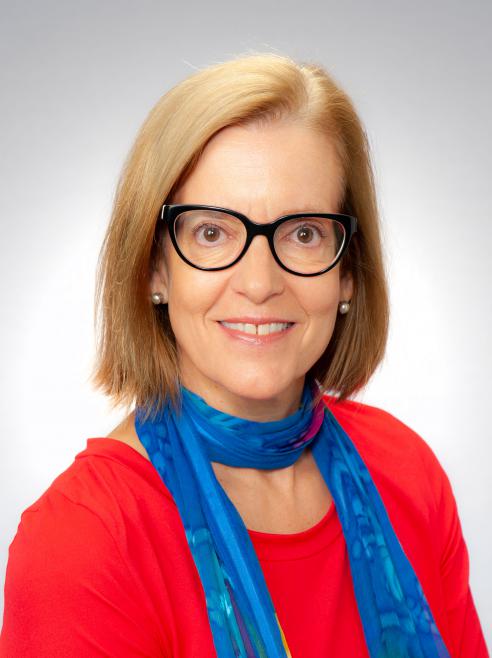 Elizabeth M Venditti, PhD
Associate Professor of Psychiatry and Epidemiology
Contact Details
3811 O'Hara St.
Pittsburgh
PA
15213
Education & Training
PhD
Clinical Psychology
, University of Pittsburgh, Kenneth P. Dietrich School of Arts & Sciences
Clinical Psychology, Bellevue Hospital, New York University
Current Appointments
Director, Diabetes Prevention Support Center
Professional Affiliations
Member, American Diabetes Association
Member, Gerontological Society of America
Selected Honors & Awards
Pitt Innovator Award, University of Pittsburgh Innovation Institute
Honor Society Member, Italian Association of Weight and Eating Disorders
Research Interests
Weight/cardiometabolic outcomes; Physical function and mood; Health-related quality of life
Selected Research Publications & Products
Eaglehouse YL, Venditti EM, Kramer MK, Arena VC, Vanderwood KK,Rockette-Wagner B, Kriska AM. Factors related to lifestyle goal achievement in a diabetes prevention program dissemination study. Transl Behav Med. 2017 Apr 10.doi: 10.1007/s13142-017-0494-0. [Epub ahead of print] PubMed PMID: 28397158
Venditti EM, Wylie-Rosett J, Delahanty LM, Mele L, Hoskin MA, Edelstein SL;Diabetes Prevention Program Research Group. Short and long-term lifestyle coaching approaches used to address diverse participant barriers to weight loss and physical activity adherence. Int J Behav Nutr Phys Act. 2014 Feb 12;11:16.doi: 10.1186/1479-5868-11-16.PMID: 24521153
Venditti EM, Giles C, Firrell LS, Zeveloff AD, Hirst K, Marcus MD. Interactive learning activities for the middle school classroom to promote healthy energy balance and decrease diabetes risk in the HEALTHY primary prevention trial. Health Promot Pract. 2014 Jan;15(1):55-62.
Venditti EM, Bray GA, Carrion-Petersen ML, Delahanty LM, Edelstein SL, Hamman RF, Hoskin MA, Knowler WC, Ma Y; Diabetes Prevention Program Research Group. First versus repeat treatment with a lifestyle intervention program: Attendance and weight loss outcomes. Int J Obes (Lond). 2008 Oct;32(10):1537-44.PMID: 18711387
Venditti EM, Wing RR, Jakicic JM, Butler BA, Marcus MD. Weight cycling, psychological health, and binge eating in obese women. J Consult Clin Psychol.1996 Apr;64(2):400-5.PMID: 8871424
Clinical Interests
Pragmatic lifestyle interventions; Obesity management in older adults; Quality of life/function in older adults
Education Interests
Behavioral medicine; Lifestyle epidemiology; Lifestyle intervention training
Selected Education Publications & Products
Venditti EM. Behavioral lifestyle interventions for the primary prevention of type 2 diabetes and translation to Hispanic/Latino communities in the United States and Mexico. Nutr Rev. 2017 Jan;75 (suppl 1):85-93. doi:10.1093/nutrit/nuw041. PMID: 28049753
Venditti EM. Behavior change to prevent or delay Type 2 diabetes: Psychologyin action. Am Psychol. 2016 Oct;71(7):602-613. PMID: 27690488
Venditti EM, Kramer MK. Diabetes Prevention Program community outreach: Perspectives on lifestyle training and translation. Am J Prev Med. 2013 Apr;44(4 Suppl 4):S339-45. doi: 10.1016/j.amepre.2012.12.014. PMID: 23498296
Venditti EM, Kramer MK. Necessary components for lifestyle modification interventions to reduce diabetes risk. Curr Diab Rep. 2012 Apr;12(2):138-46. doi:10.1007/s11892-012-0256-9. Review. PMID: 22350807
Venditti EM, Kramer MK, Semler LN, Kriska AM. GROUP LIFESTYLE BALANCE: A Modification of the Diabetes Prevention Program's Lifestyle Change Program Manual of Operations and Participant Materials.2008; 2010; 2011; 2017, University of Pittsburgh.