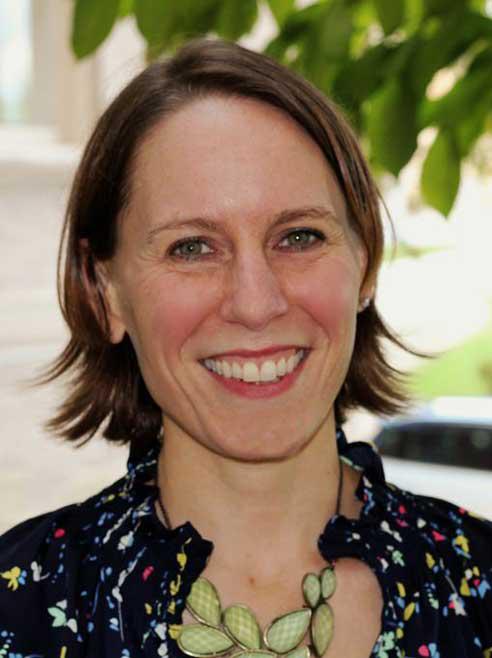 Andrea B Goldschmidt, PhD
Associate Professor of Psychiatry
Contact Details
3811 O'Hara St.
Pittsburgh
PA
15213
Education & Training
PhD
Clinical Psychology
, Washington University, St. Louis, MO
Clinical Psychology, University of Missouri Counseling Center
Eating Disorders Research, The University of Chicago
Professional Affiliations
Member, Editorial Board, International Journal of Eating Disorders
Member, Editorial Board, Eating Behaviors
Fellow, Academy for Eating Disorders
Selected Honors & Awards
Rising Star Award, Association for Psychological Science
Scientific Contribution Award, Assessment and Diagnosis Special Interest Group, Academy for Eating Disorders
Research Interests
Onset/maintenance of loss of control eating; Pediatric weight management
Selected Research Publications & Products
Goldschmidt AB, Khoury J, Jenkins TM, Bond DS, Thomas JG, Utzinger LM, Zeller M, Inge TH, Mitchell JE. Adolescent loss-of-control eating and weight loss maintenance after bariatric surgery. Pediatrics. 2018;141(1):e20171695. PMCID: 5744387
Goldschmidt AB, Conceio EM, Thomas JG, Mitchell JE, Raynor HA, & Bond DS. (2016). Conceptualizing and studying binge and loss of control eating in bariatric surgery patients: Time for a paradigm shift? Surgery for Obesity and Related Diseases, 12(8): 1622-1625. PMCID: 5459325
Goldschmidt AB. Are loss of control while eating and overeating valid constructs? A critical review of the literature. Obesity Reviews. 2018;18(4):412-449. PMCID: 5502406
Goldschmidt AB, OBrien S, Lavender JM, Pearson CM, Le Grange D, Hunter SJ. Executive functioning in a racially diverse sample of children who are overweight and at risk for eating disorders. Appetite. 2018;123:43-49. PMCID: 5603351
Goldschmidt AB, Smith KE, Crosby RD, Engel SG, Haedt-Matt A. Ecological momentary assessment of maladaptive eating in children and adolescents with overweight or obesity. International Journal of Eating Disorders. 2018;51(6):549-557. PMCID: 6002915.