Zach Freyberg, MD, PhD, Wins Society of Biological Psychiatry A.E. Bennett Research Award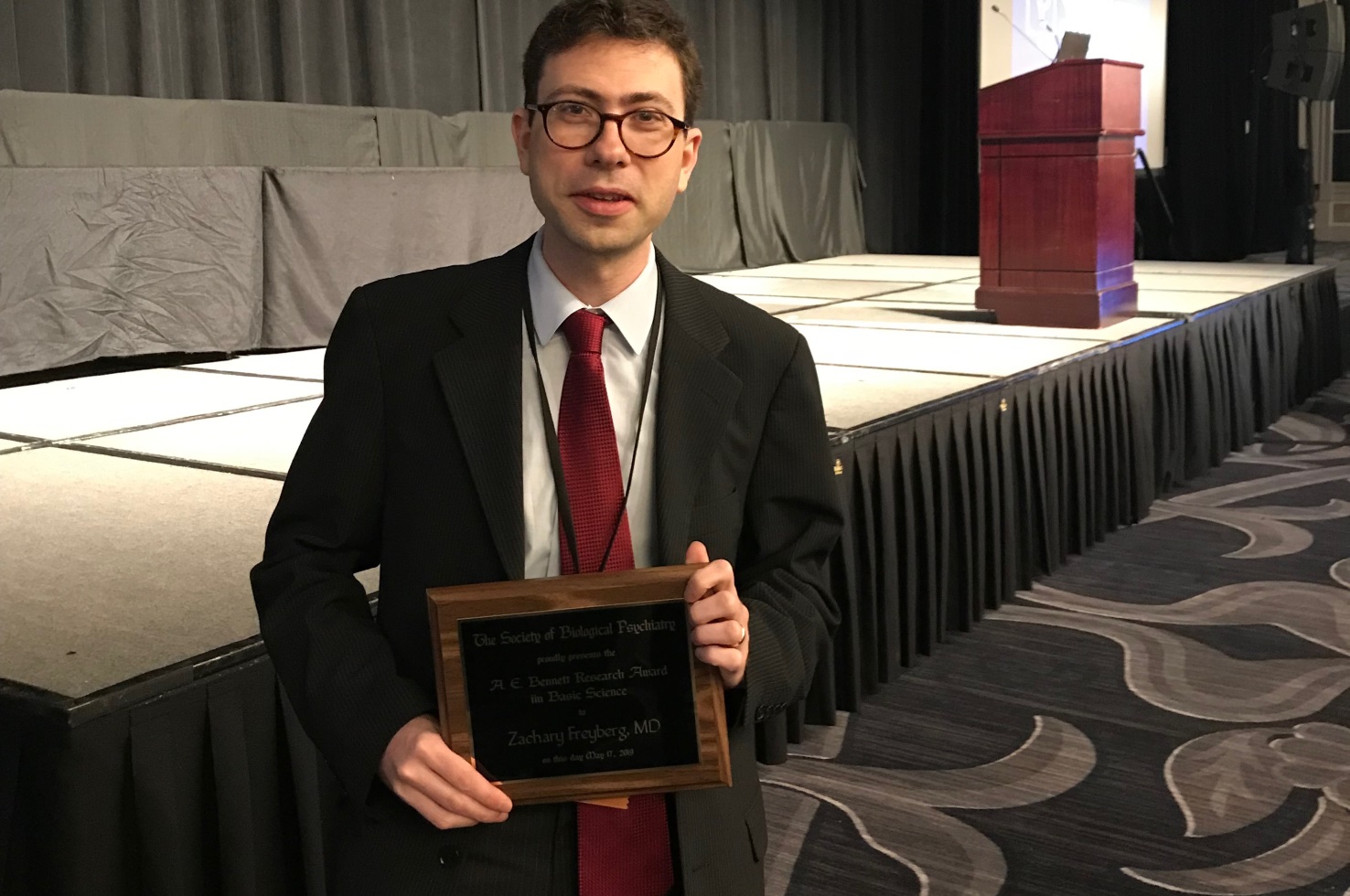 Congratulations to Zach Freyberg, MD, PhD, Assistant Professor of Psychiatry and Cell Biology, who has received the A.E. Bennett Research Award at the annual meeting of the Society of Biological Psychiatry. The A.E. Bennett Award recognizes the achievements of young investigators in biological psychiatry. 
Dr. Freyberg's research examines the biological underpinnings of schizophrenia and the clinical efficacy of the most commonly prescribed medications used to treat this disorder. The Freyberg laboratory seeks to elucidate the mechanisms of dopamine receptor signaling via D2 and D3 receptors since they are strongly associated with the pathophysiology of this illness.
"I am both thrilled and honored to receive the A.E. Bennett Award. I am very grateful to my lab and for all of the support from the Department of Psychiatry," Dr. Freyberg remarked. 
David Lewis, MD, Distinguished Professor of Psychiatry and Neuroscience and Chair of the Department of Psychiatry, congratulated Dr. Freyberg on this honor: "Zach is an exceptionally gifted and motivated physician-scientist who has significantly contributed to our understanding of the molecular mechanisms of vesicular dopamine release in psychiatric disorders, including antipsychotic drug-induced metabolic side effects. His innovative models and scientific approach have already resulted in important contributions to the fields of psychiatry and neuroscience."
Please join us in congratulating Dr. Freyberg!