UPMC Western Psychiatric Hospital Welcomes the Clinical Psychology Intern Class of 2022-2023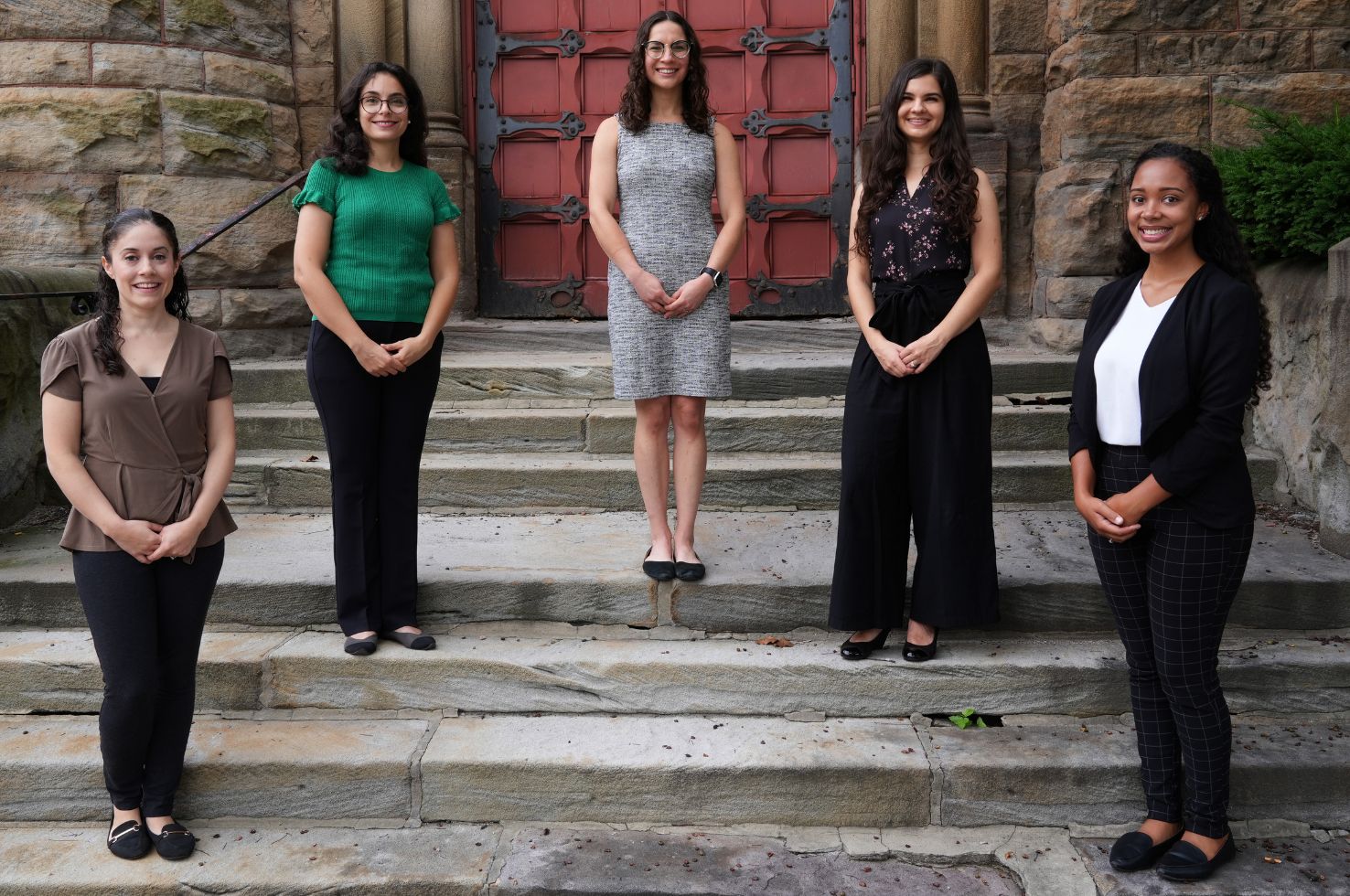 Please join us in welcoming the 2022-2023 Clinical Psychology Intern Class!
The American Psychological Association-accredited program is co-led by Tina Goldstein, PhD, and Michele Levine, PhD. This yearlong experience adheres to a clinical science model of training and professional development, emphasizing research and clinical training integration, as well as a commitment to empirically informed approaches to clinical work. The program trains interns in cultural humility and multicultural clinical competencies, and is focused on increasing the participation of underrepresented populations in clinical medicine, biomedical research, teaching, and service.
We are pleased to introduce this year's intern class:
Iulia Banica (McGill University) 
Research Interests: Neural markers of risk for anxiety and depressive disorders
Stefanie Goncalves (George Mason University)
Research Interests: Neural mechanisms of affect and substance in use in adolescents.
April Highlander (University of North Carolina-Chapel Hill)  
Research Interests: Mechanisms of externalizing disorders and risk factors related to disparities in care.
Shabnam Hossein (Emory University) 
Research Interests: Network neuroscience and computational psychiatry.
Danielle Iverson-Chapa (University of Kansas) 
Research Interests: Ecological momentary assessment of behavioral factors linked to eating disorders.