UPMC Western Psychiatric Hospital Front-Line Physicians and Staff: We Thank You for Your Tremendous Efforts During the COVID-19 Pandemic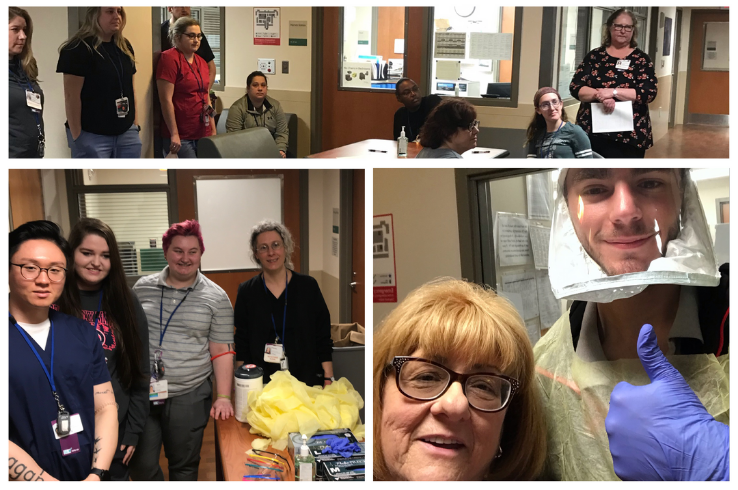 Over the last few weeks, as hospitals across the UPMC healthcare system adapt to urgent challenges related to the COVID-19 global pandemic, faculty and resident physicians and clinical and administrative staff at UPMC Western Psychiatric Hospital (WPH) have demonstrated tremendous flexibility, innovation and stamina. 
WPH provides behavioral health care for individuals at our Oakland campus, ambulatory and outpatient sites throughout Pennsylvania, as well as through telepsychiatry services. Across WPH, teams have taken swift action to address the myriad challenges presented by COVID-19 to preserve the health and safety of the patients and families who depend on UPMC for care. We are profoundly grateful to those physicians and staff who have persevered, often at great personal sacrifice, to continue to support the behavioral health needs of our diverse patient population.
Department of Psychiatry leadership shared the following expressions of profound gratitude: 
"UPMC Western Psychiatric Hospital's quality of care has always been about the people.  We have the best people, and during the current crisis, this fact is increasingly and remarkably evident." (Kenneth Nash, MD, Chief, Clinical Services, WPH)
"The creativity, collegiality and commitment of all members of the WPH family is always, and especially now in the current challenges, a great source of inspiration and pride," said David A. Lewis, MD, Chair, Department of Psychiatry. "Please join us in thanking the courageous team members whose unwavering dedication and strength during these challenging times allow us to continue to provide the highest quality care."