University of Pittsburgh School of Medicine Promotes Michael Travis, MD, to Professor of Psychiatry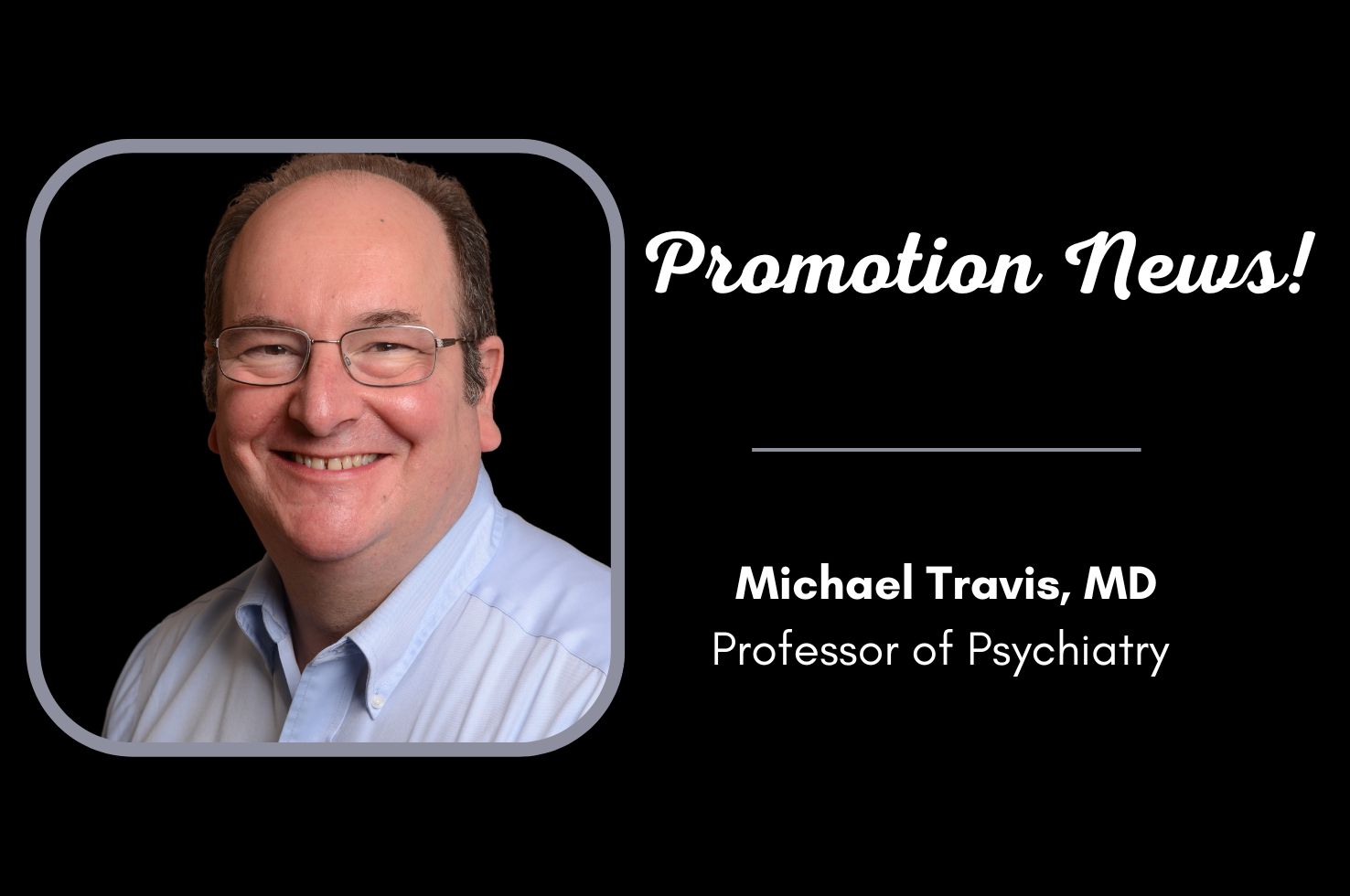 We are delighted to announce that Michael Travis, MD, has been promoted to Professor of Psychiatry by the University of Pittsburgh School of Medicine. 
Dr. Travis received his MD from the United Medical and Dental Schools of Guy's and St. Tomas' Hospitals, London University, and completed psychiatry residency at Hackney, King's College, and St. Bartholomew's Hospitals. After serving in clinical and academic roles in the UK, he was recruited to the University of Pittsburgh to serve as the Department of Psychiatry residency training director.
During Dr. Travis's leadership of psychiatry residency training at UPMC Western Psychiatric Hospital (WPH), enrollment in the program by graduating US medical students has increased substantially. In addition, Doximity users have consistently ranked the WPH residency program within the top ten nationwide. Among his many innovations, Dr. Travis created clinical fellowships in addiction and in consultation-liaison psychiatry. In the last few years, he oversaw the development of the Respect, Responsibility and Equity in Medicine (RREM) Curriculum, a four-year resident education curriculum that addresses racism in medicine and psychiatry. 
Dr. Travis is senior director of the National Neuroscience Curriculum Initiative (NNCI), which he co-founded in collaboration with colleagues at Yale, Columbia, and Brown Universities. The NNCI's primary goal is help train psychiatrists on the integration of neuroscience into their clinical work, and its interactive modules are integrated across all years of psychiatry residency training at WPH. Dr. Travis has served as co-investigator on three National Institutes of Health (NIH) grants pertaining to the development of this initiative, and has published related papers in JAMA Psychiatry and other journals. In 2017, Dr. Travis and his NNCI collaborators received the American College of Psychiatrists Award for Creativity in Psychiatric Education in honor of this work.
In 2021, Dr. Travis served as the president of the American Association of Directors of Psychiatry Residency Training (AADPRT). Dr. Travis also serves as a member of the editorial board for the American College of Psychiatrists Psychiatry Resident-in-Training Examination, an exam that nearly every psychiatry resident in the US takes three to four times during training. On an international level, Dr. Travis has served as co-chair for the United Kingdom's Royal College of Psychiatrists RCPsych Gatsby/Wellcome Neuroscience Project since 2017.
"Dr. Travis is an integral member of Pitt Psychiatry faculty. A creative and resourceful innovator, his oversight of our residency training program has been important to the Department's continued success in this area," said David Lewis, MD (Chair, Department of Psychiatry). 
Please join us in congratulating Dr. Travis!