University of Pittsburgh School of Medicine Promotes Ariel Gildengers, MD, to Professor of Psychiatry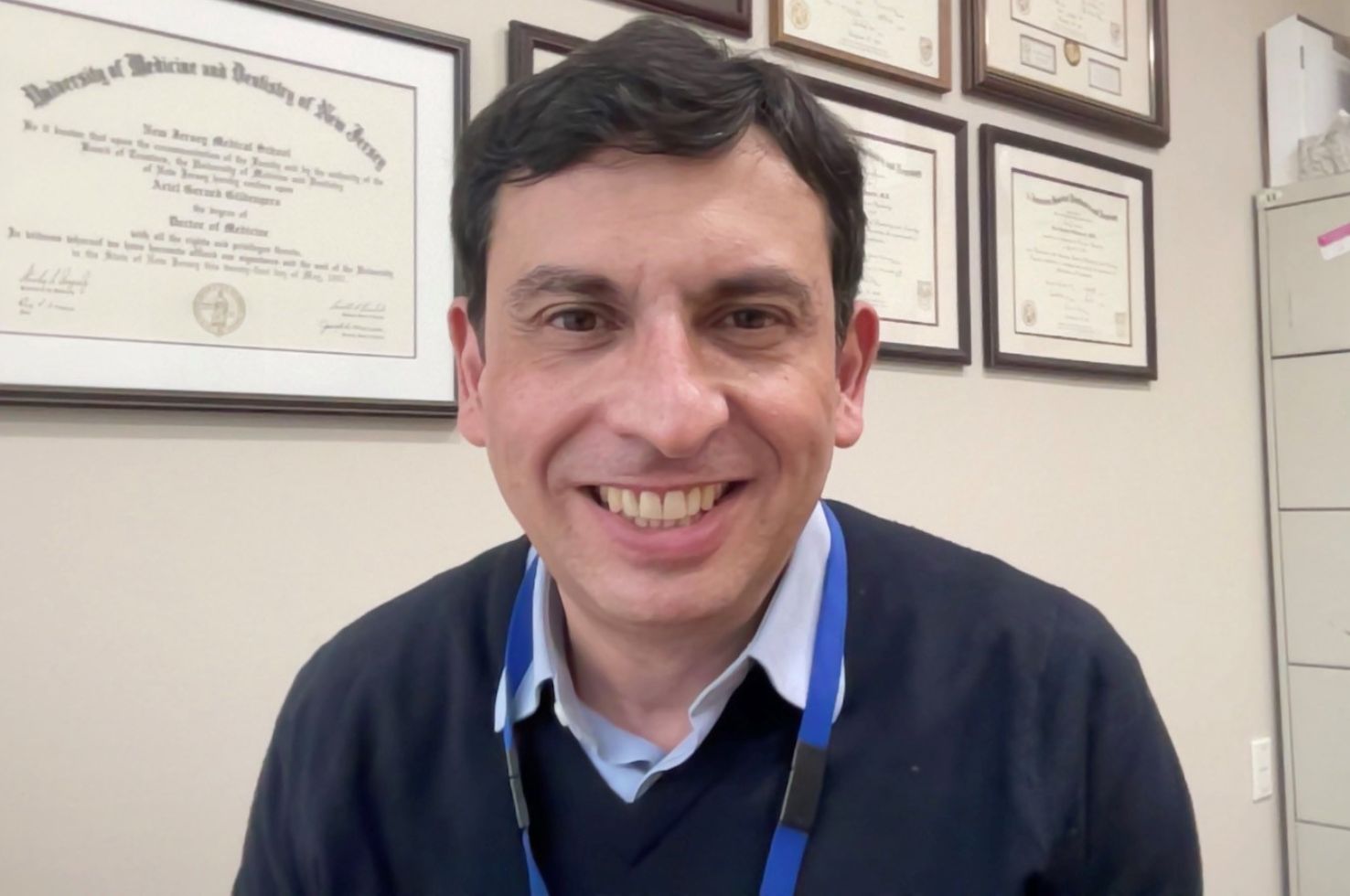 We are delighted to announce that Ariel Gildengers, MD, has been promoted to Professor of Psychiatry by the University of Pittsburgh School of Medicine.
Dr. Gildengers received his MD from the New Jersey Medical School and completed his psychiatry residency and a clinical fellowship in geriatric psychiatry at UPMC Western Psychiatric Hospital, and a research fellowship at the Intervention Research Center for Late-Life Mood Disorders. 
Dr. Gildengers is an expert in the clinical care of older adults with bipolar disorder, specializing in studying the long-term effects of bipolar disorder and its comorbidities on cognitive function and brain integrity, understanding how bipolar disorder presents in older adults, and preventing depression and cognitive deterioration in older adults.
Currently, Dr. Gildengers is principal investigator of a National Institute on Aging R01 focused on testing whether lithium can potentially delay the onset of dementia or slow its progression in older adults who have mild cognitive impairment and are at risk for dementia. 
Board certified in general adult psychiatry with an added certification in geriatric psychiatry, Dr. Gildengers is an experienced and highly respected clinician. He cares for patients at the Benedum Geriatric Center and the Alzheimer's Disease Research Center, as well as at the Jewish Family and Children's Services. He has been recognized nationally as a "Best Doctor in America," a "Top Psychiatrist," and has been named a "Teladoc Health Global Expert."
An excellent teacher, Dr. Gildengers is an inpatient teaching attending on the geriatric and general adult units at Western Psychiatric Hospital, providing supervision for medical students, residents, and fellows. He is the psychiatry resident clerkship director at the Benedum Geriatric Center, and serves as a faculty mentor in the National Institute on Mental Health T32 Clinical and Translational Research Training in Geriatric Mental Health postdoctoral program.
Nationally, Dr. Gildengers is a member of the International Society for Bipolar Disorders task force on bipolar disorders in late life. He also serves on the steering committee of the Global Aging & Geriatric Experiments in Bipolar Disorder Database, contributing to an integrated database that combines data from studies worldwide to address knowledge gaps in our understanding of late-life bipolar disorder. For five years, he served as a member of the American Board of Psychiatry and Neurology geriatric psychiatry certification exam committee, writing the test questions for board sub-specialty certification.
"Dr. Gildengers is an exemplary clinician-investigator, among the top go-to clinicians with expertise in late-life mood disorders in our region. He works with an exceptionally challenging population in a field where clinical expertise is in high demand," said David Lewis, MD (Chair, Department of Psychiatry). "His research program both enhances and is complemented by his clinical work, and he has received well-deserved national recognition in both areas."
Please join us in congratulating Dr. Gildengers!