Triple Board Resident Naomi Ullendorff, MD, Honored by American Academy of Child and Adolescent Psychiatry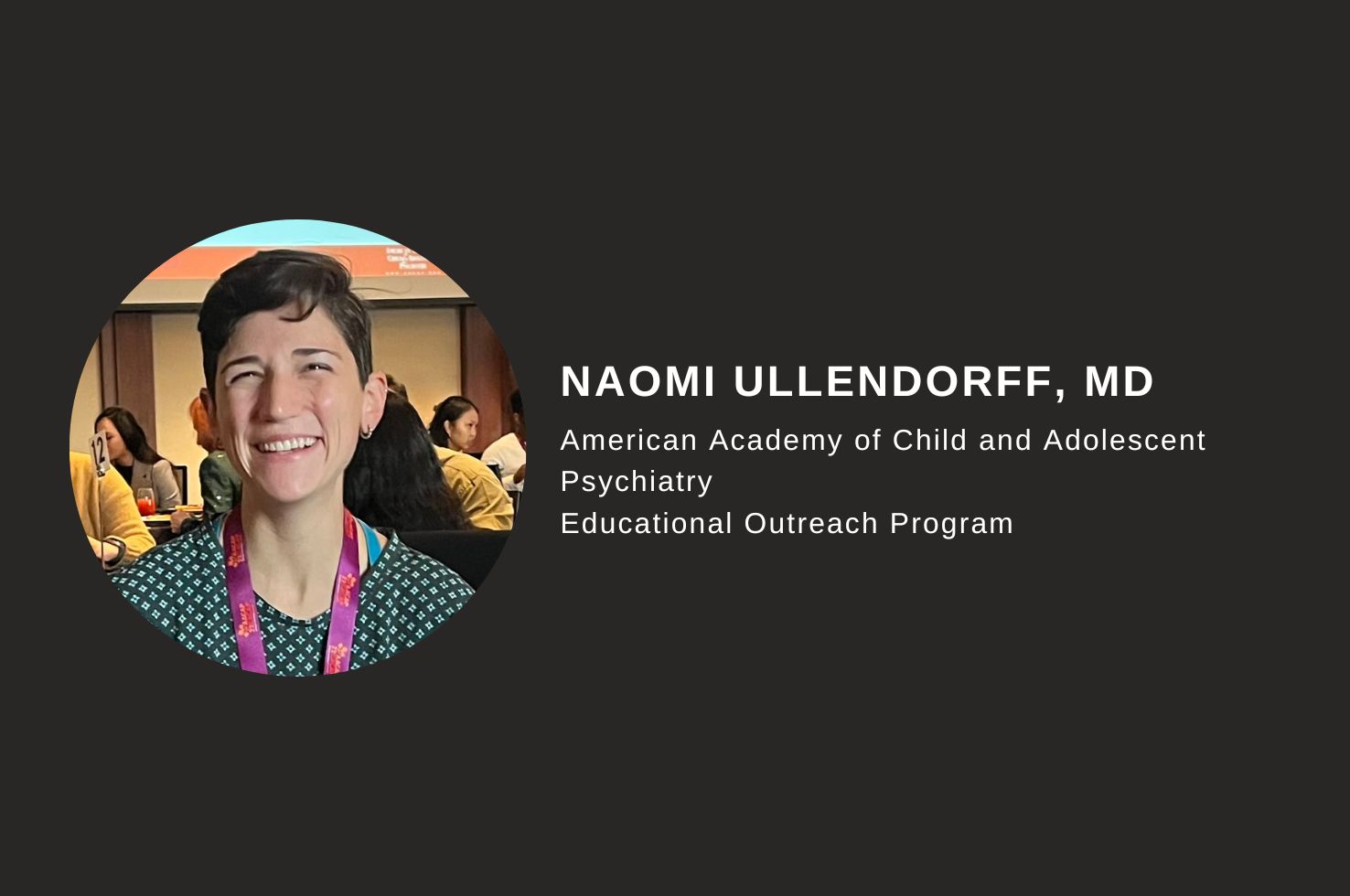 We are delighted to announce that Naomi Ullendorff, MD (PGY5), has been selected as a recipient of the American Academy of Child and Adolescent Psychiatry (AACAP) Educational Outreach Program for child and adolescent psychiatry residents! Dr. Ullendorff is co-chief resident of the UPMC Western Psychiatric Hospital (WPH) Triple Board Residency Training Program. 
Dr. Ullendorff earned her MD from Johns Hopkins School of Medicine and currently provides clinical care in the UPMC Children's Hospital of Pittsburgh adolescent gender and reproductive care clinic. She is passionate about integrating psychiatric care into outpatient care, particularly for LGBTQIA youth, as well as providing gender-affirming care and mental health care for this population. 
"In medical school, Dr. Ullendorff had already started to earn a reputation for being a passionate advocate and rising expert in the realm of integrated care for LGBTQ youth – as evidenced by her leadership role on the medical school LGBT Curriculum, and impressively, serving as a panelist at the 2017 National LGBT Health Conference," said Sansea Jacobson, MD (Director, Triple Board Residency Training Program). "Additionally, in collaboration with Adolescent Medicine, she has also devoted herself to quality improvement projects that are certain to enhance and expand mental health interventions delivered within primary care and integrated settings across UPMC. We are so proud of her accomplishments and delighted by the national recognition of her efforts through AACAP."
Please join us in congratulating Dr. Ullendorff!