Pitt Psychiatry News from the 2021 Annual Meeting of the American College of Neuropsychopharmacology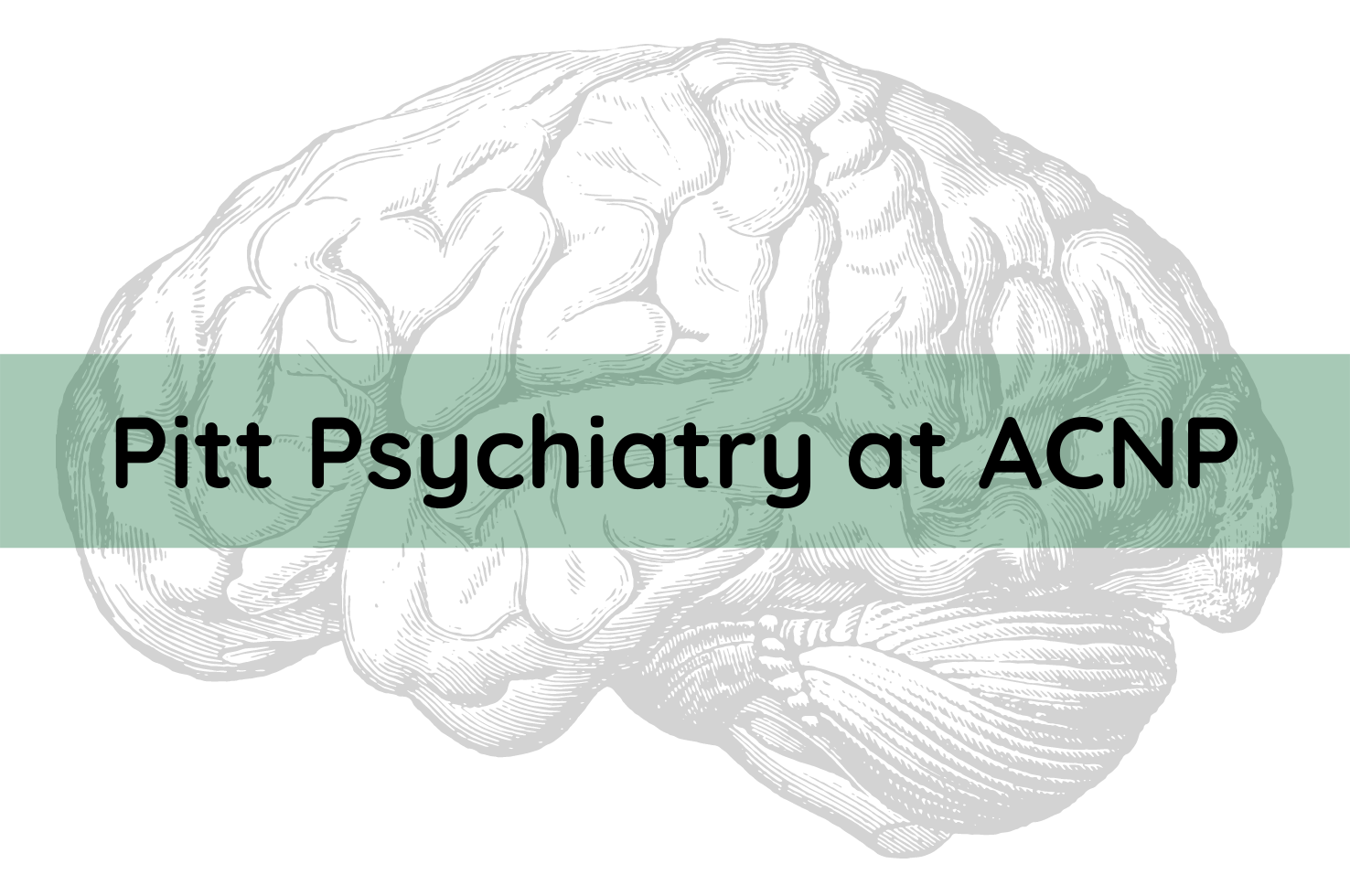 Following a virtual conference in 2020, the 2021 Annual Meeting of the American College of Neuropsychopharmacology (ACNP) was presented in a hybrid format, online and in-person in San Juan, Puerto Rico.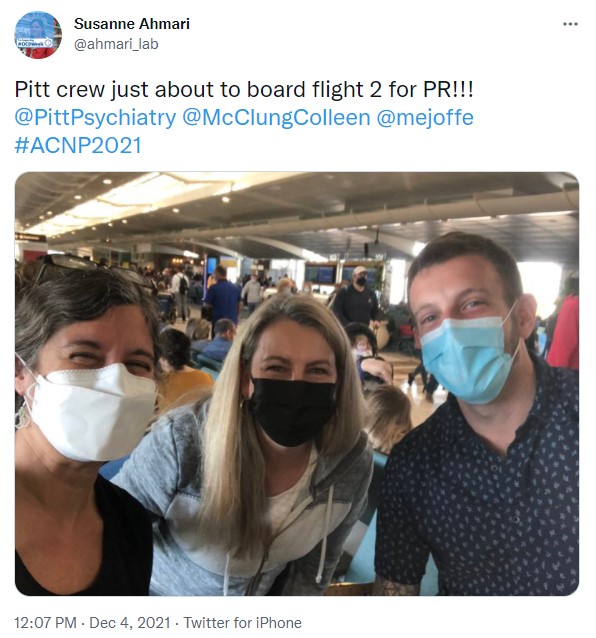 Honorific Award
Congratulations to Susanne Ahmari, MD, PhD (Associate Professor of Psychiatry), who received the 2021 ACNP Eva King Killam Research Award. This award honors outstanding translational research contributions to neuropsychopharmacology. Dr. Ahmari focuses on identifying the molecular, cellular, and circuit mechanisms that underlie the abnormal repetitive and compulsive behaviors that are central to obsessive-compulsive disorder.
New Members
Please join us in congratulating the following individuals who have been accepted as ACNP members or associate members:
2022 Member
Cecile Ladouceur, PhD (Professor of Psychiatry and Associate Professor of Psychology) – Dr. Ladouceur applies a developmental affective neuroscience approach to understanding how neural systems underlying emotion regulation develop in childhood and adolescence; how altered development of these systems contribute to heightened risk for anxiety and mood disorders; and how to harness normative neurodevelopmental processes and periods of heightened brain plasticity to increase the efficacy of targeted interventions in at-risk youth.
2022 Associate Members
Zachary Freyberg, MD, PhD (Assistant Professor of Psychiatry and Cell Biology) – Dr. Freyberg aims to improve understanding of human disorders of dopaminergic neurotransmission, including addiction, schizophrenia, and Parkinson's disease. 
Judith Morgan, PhD (Associate Professor of Psychiatry and Psychology) – Dr. Morgan's research examines how early experiences shape neural and social development in children and how these early processes can relate to the onset of clinical disorders during adolescence. Within this area, Dr. Morgan focuses on the clinical neuroscience of the intergenerational transmission of depression.
Kymberly Young, PhD (Associate Professor of Psychiatry) – Dr. Young investigates the physiological mechanisms of cognitive and emotional information processing abnormalities in individuals with depression, with a specific focus on using basic science to improve non-pharmacological interventions.
Travel Awards
Samuel Dienel, BS (Graduate Student) – A member of the University of Pittsburgh's Medical Scientist Training Program, Sam Dienel studies inhibitory GABA neurons in prefrontal cortical microcircuitry in schizophrenia.