Pitt Psychiatry Faculty & Trainees Present Clinical Innovations at the 2019 Meeting of the Academy of Consultation-Liaison Psychiatry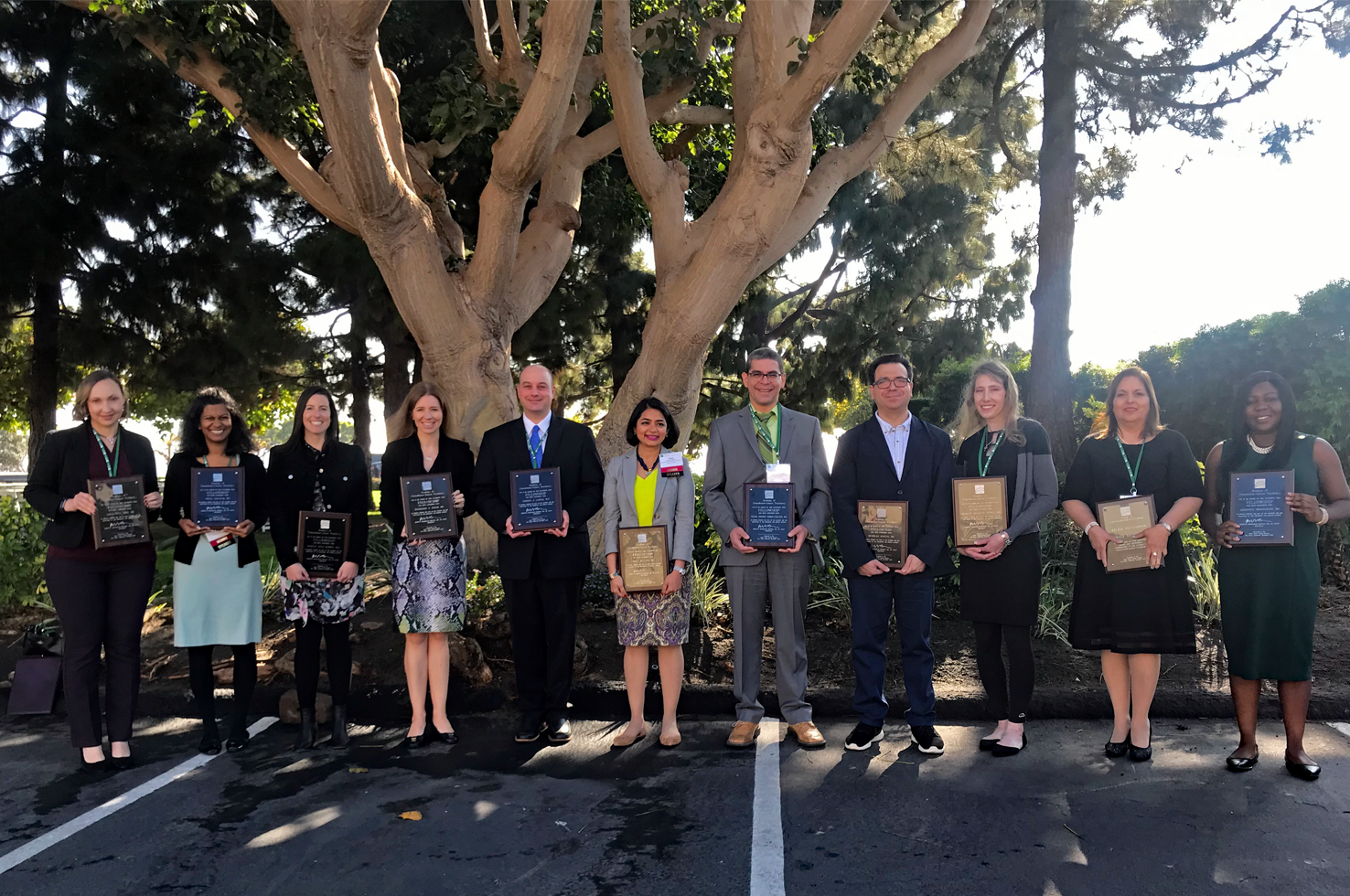 Pitt Psychiatry enjoyed a strong presence at the Annual Meeting of the Academy of Consultation-Liaison Psychiatry (ACLP) earlier this month in San Diego. Members of the Department of Psychiatry including faculty, residents and fellows attended the conference and presented ten symposia/workshops, five oral papers and nine posters. 
UPMC Western Psychiatric Hospital resident Cindy Chou, MD, PhD, a first-year child fellow, earned an ACLP travel award to attend the conference. Priya Gopalan, MD, was inducted into the fellowship of the ACLP.
In total, 24 presentations from the Department of Psychiatry ranged from posters to general session talks on topics including telepsychiatry, neuropsychiatry, LGBTQ health issues, substance use disorders, and women's mental health including sexual and perinatal psychiatry. Notably, members of Pitt Psychiatry delivered 15% of the non-invited general sessions, and authored 5% of the posters. Presenters included 12 residents/fellows/medical students and 14 faculty members. 
A very special session on the UPMC Western Psychiatric Hospital consultation-liaison service's experience with the October 2018 Tree of Life tragedy drew a large audience from the Pitt community, as well as other attendees, and was extremely well-received.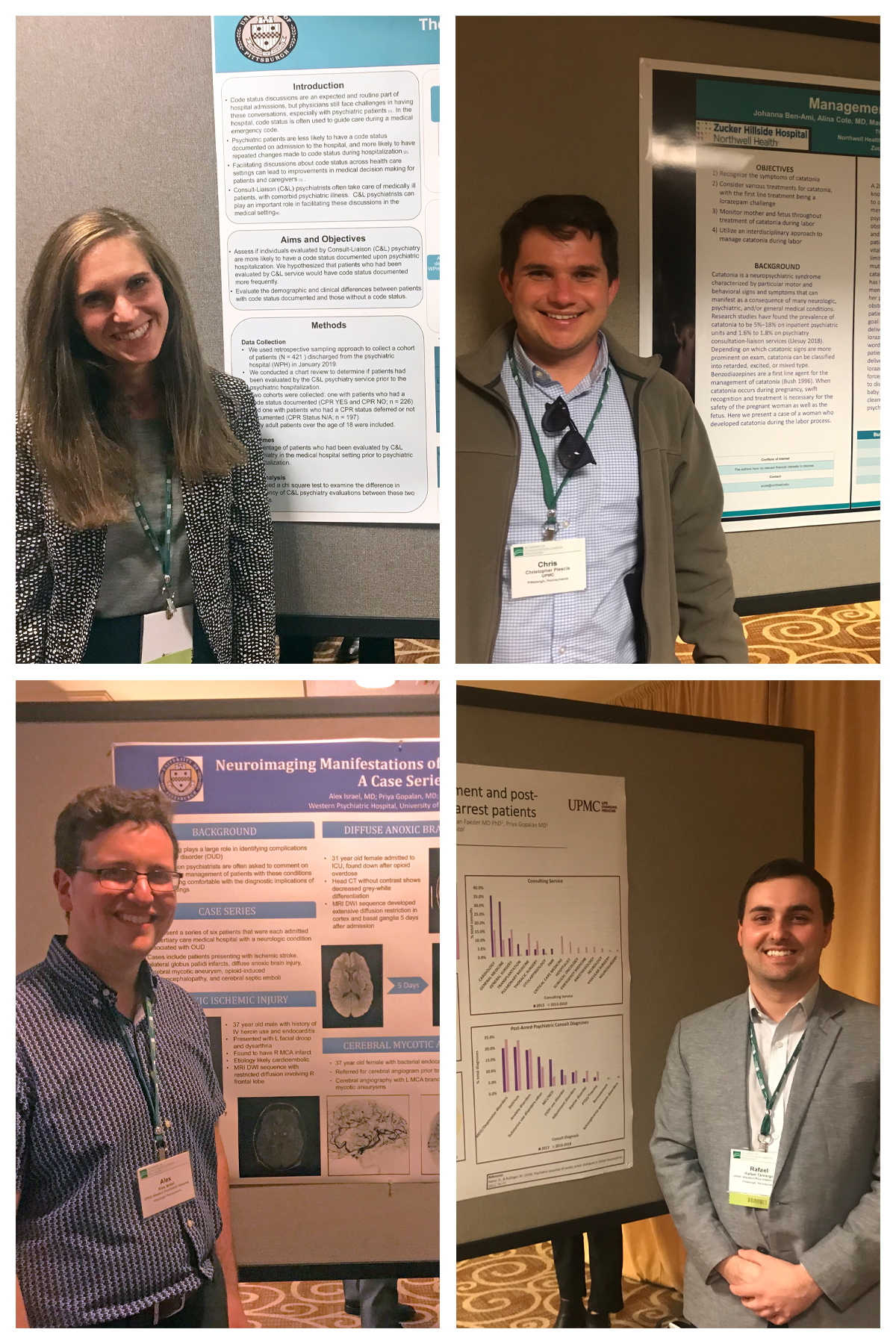 The following trainees (medical students, residents, fellows) presented their research: 
•    Ida Brockman, MD 
•    Cindy Chou, MD, PhD
•    Allie Collier, MD
•    Jacque Esque, MD
•    Elizabeth Hale, MD
•    Elizabeth Hovis, MD
•    Alex Israel, MD
•    Chris Plescia, MD
•    Amy Rasmussen, MD
•    Emily Smith, MD
•    Rafi Tamargo, MD
•    Katherine Kruckenberg (MS4)
The ACLP Annual Meeting is an excellent opportunity for faculty, residents and alumni of our Consultation-Liaison Psychiatry Fellowship Program to network, present their research and learn more about clinical developments in C-L psychiatry.
Congratulations to all who attended!