Pitt Psychiatry at the 2022 Academy of Consultation-Liaison Psychiatry Annual Meeting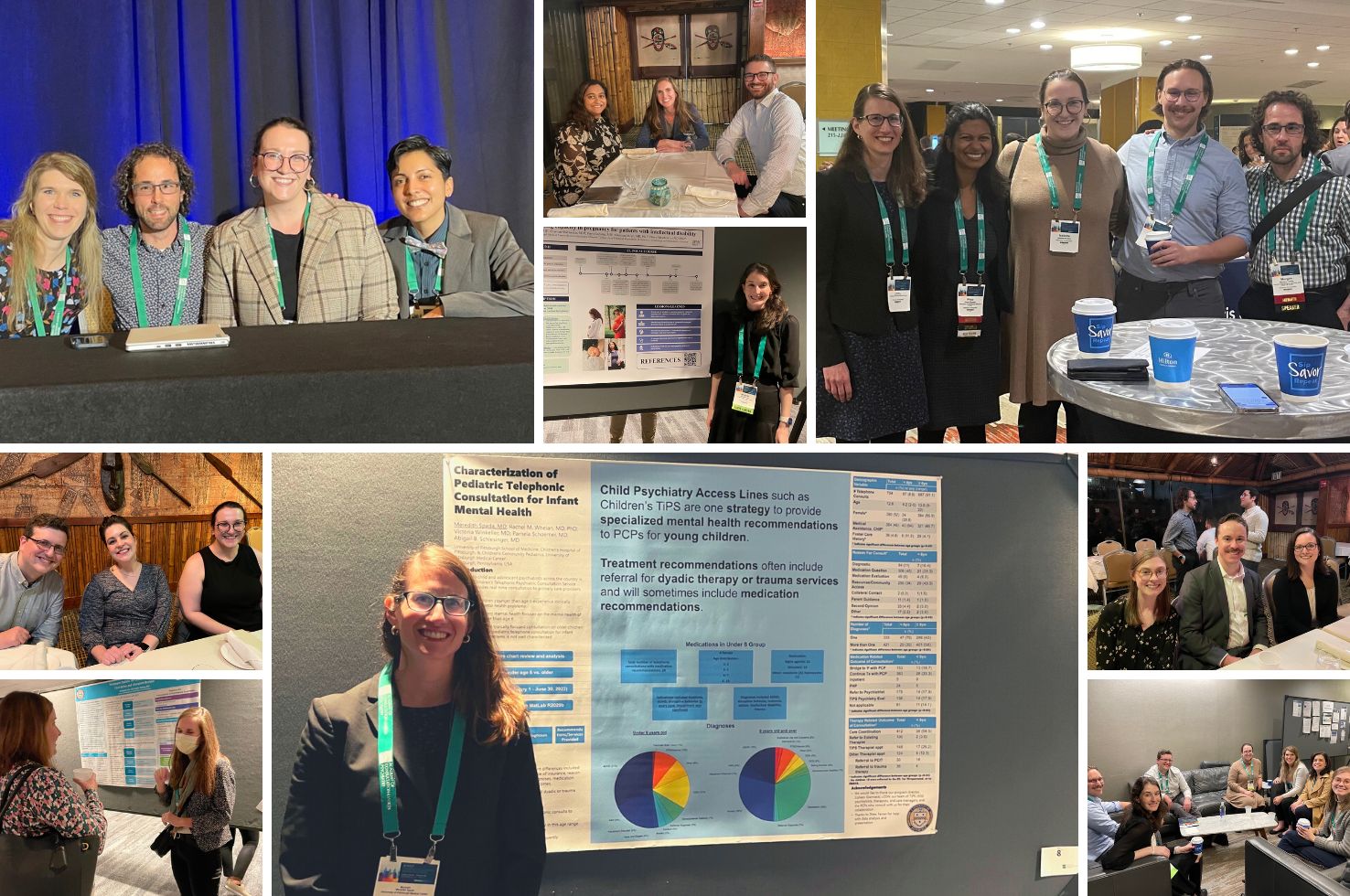 Pitt Psychiatry consultation-liaison faculty and trainees attended the Academy of Consultation-Liaison Psychiatry annual meeting and presented seven symposia/workshops, five posters, and five oral papers.
Award
Meredith Spada, MD (Assistant Professor of Psychiatry) received a poster award for "Stakeholder Assessment for a Remote Perinatal Telepsychiatry Service." 
Presentations
Seventeen Department of Psychiatry presentations covered topics including incorporating current evidence-based clinical practice in consultation-liaison psychiatry, reducing maternal mortality and care inequities, and transcending the bounds of reproductive psychiatry, among many other topics.
Pitt Psychiatry faculty presenters included:
•    Kurt Ackerman, MD, PhD
•    Priyanka Amin, MD
•    Morgan Faeder, MD, PhD
•    Priya Gopalan, MD
•    Elizabeth Hale, MD
•    Alex Israel, MD
•    Shelly Kucherer, MD
•    Chris Plescia, MD
•    Jonathan Punzi, MD
•    Abigail Schlesinger, MD
•    Neeta Shenai, MD
•    Sharvari Shivanekar, MD
•    Meredith Spada, MD
•    Robin Valpey, MD
•    Rachel Whelan, MD, PhD
•    Victoria Winkeller, MD
The following Pitt Psychiatry residents presented their research:
•    Patrick Buckley, MD
•    Meghan Keil, MD
•    Izzy Kratzer, MD
Congratulations to all!