Faculty Members Awarded BRAINS Grants from the National Institute of Mental Health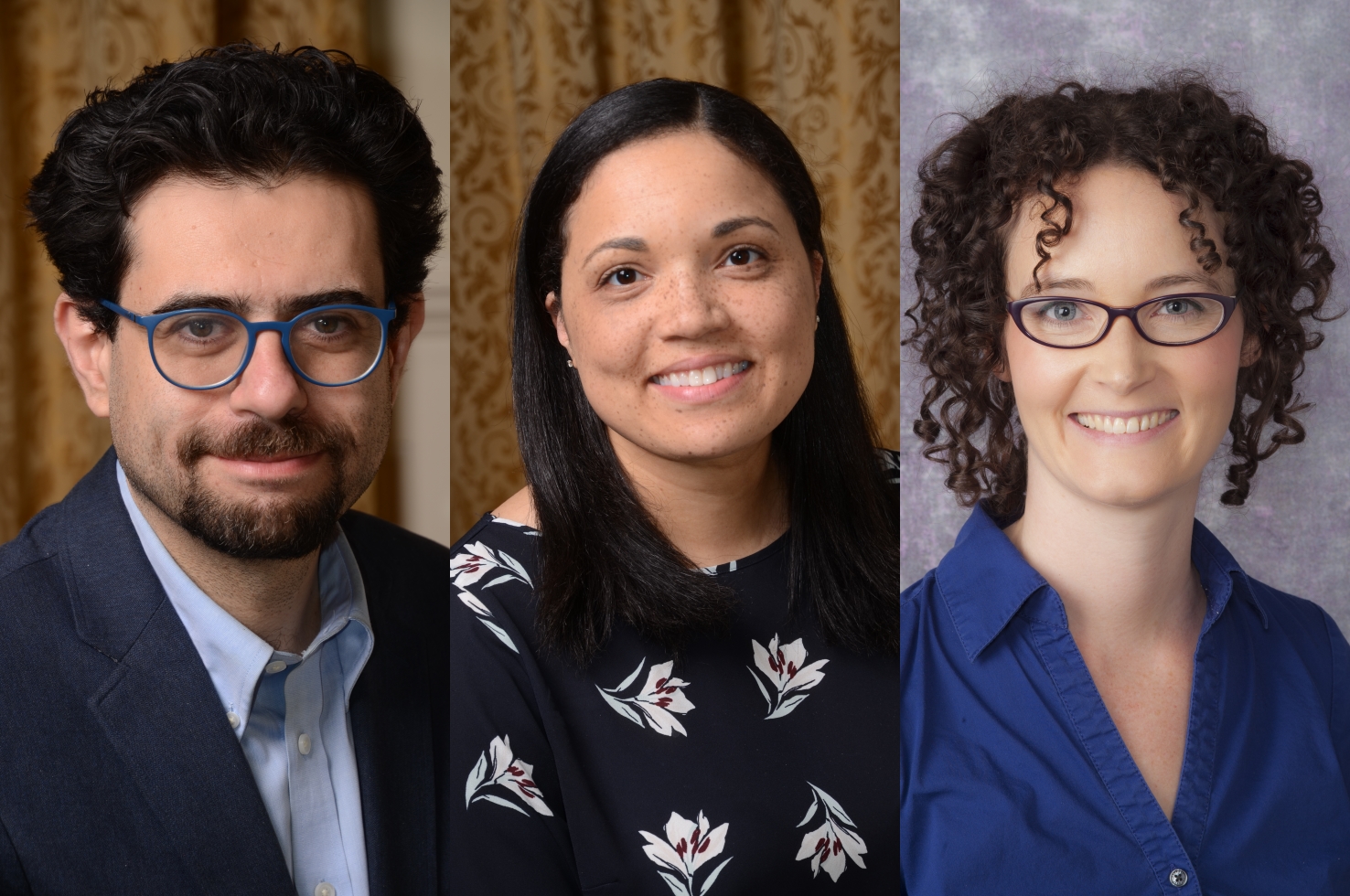 Fabio Ferrarelli, MD, PhD; Judith Morgan, PhD; and Rebecca Price, PhD each received a Biobehavioral Research Award for Innovative New Scientists (BRAINS) R01 grant from the National Institute of Mental Health. This year, 17 researchers from around the country received these prestigious awards at the Society for Neuroscience Annual Conference. The awards support the research and career development of outstanding, exceptionally productive scientists in the early, formative stages of their career.  
Dr. Fabio Ferrarelli, Assistant Professor of Psychiatry, will pursue his study making the early identification of neurobiological vulnerabilities, which may serve as treatment targets, a critical research priority. This project will characterize the role of sleep spindle parameters in moderating cognitive, social, and clinical functioning trajectories, including transition to psychosis, among youth at clinical high risk, thus offering new insights into the vulnerability to, development of, and early intervention strategies for these devastating disorders.
Dr. Judith Morgan, Assistant Professor of Psychiatry and Psychology, will conduct a study hypothesizing that the feedback loop of positive interactions between a mother and her young child may be interrupted, contributing to disrupted reward systems and ultimately resulting in difficulty with affect regulation and social behavior. The goal of the project is to show that positive reciprocal and synchronous interactions between mother and child during the crucial infant-toddler years may serve to reinforce brain development in offspring reward systems.
Dr. Rebecca Price, Assistant Professor of Psychiatry, will seek to identify the neural (enhancing molecular neuroplasticity) and cognitive changes that accompany rapid relief from depressive symptoms following intravenous ketamine. Researchers will test whether these changes promote the uptake of helpful information delivered by a computer-based training protocol. This work could ultimately lead to the ability to treat depression more efficiently by rapidly priming the brain for helpful forms of learning, representing the first attempt to synergistically combine ketamine with a cognitive training intervention to exploit and extend its rapid effects.