Eva M. Szigethy, MD, PhD presented with Simon Wile Leadership in Consultation Award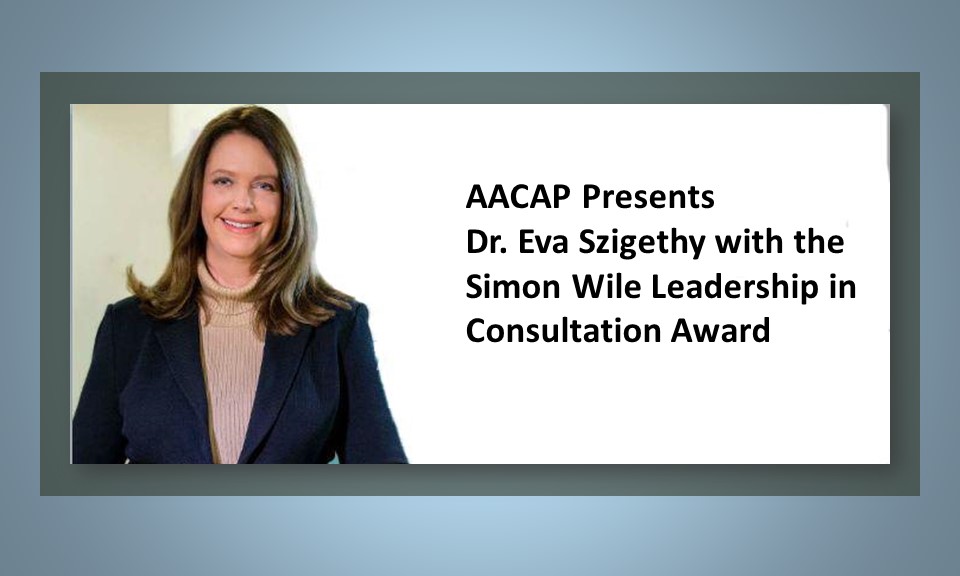 Eva M. Szigethy, MD, PhD has been presented with the 2017 American Academy of Child and Adolescent Psychiatry's (AACAP) Simon Wile Leadership in Consultation Award. The award acknowledges outstanding leadership and continuous contributions in the field of consultation-liaison child and adolescent psychiatry and is named after Simon Wile, MD, a renowned pediatrician and lifelong supporter of child and adolescent psychiatry. 
Dr. Szigethy, Professor of Psychiatry, Pediatrics, and Medicine, was chosen based on her work as both a clinician and researcher to increase our understanding of the neurobiological correlates of inflammatory bowel disease (IBD) and to develop empirically supported psychiatric treatments. She combines behavioral treatments such as cognitive behavioral therapy and medical hypnosis with pharmacotherapy to help patients better cope with gastroenterological disorders. Dr. Szigethy established the nation's first behavioral health program for pediatric IBD patients and has replicated that model for adult patients, founding the Visceral Inflammation and Pain Center at the UPMC IBD Center. Dr. Szigethy also is co-director of the IBD Subspecialty medical home, a new transdisciplinary model of IBD care across the lifespan. Dr. Szigethy was recognized at a Distinguished Awards Luncheon and made an Honors Presentation about her work during AACAP's 64th Annual Meeting in Washington, DC.