Dr. Hector Colon Rivera Named President of the American Psychiatric Association Hispanic Caucus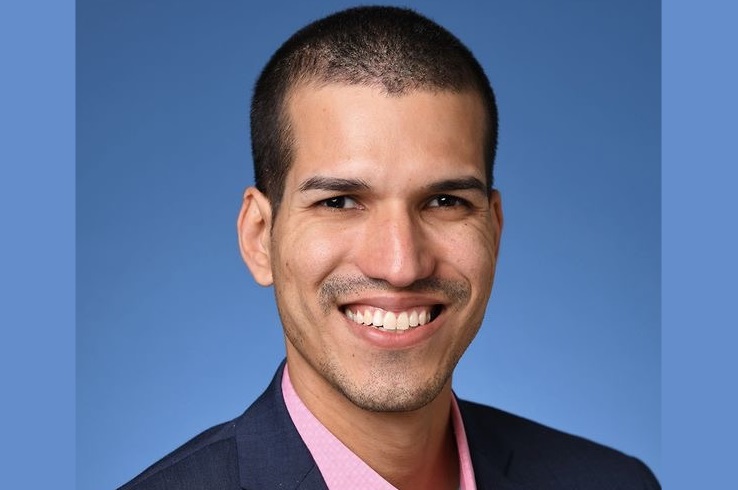 Hector Colon Rivera, MD, has been named President of the American Psychiatric Association (APA) Hispanic Caucus. This position represents an unparalleled window of opportunities to support mental health treatment, growth, and development of proactive policies in today's challenging health system for Hispanic and Latinos patients, first responders, and physicians. Dr. Colon Rivera is an attending telemedicine physician and participates in a grant funded by the NIH Environmental influences on Child Health Outcomes (ECHO) initiative at Western Psychiatric Institute and Clinic, working on an emerging community program to increase rural access to medical assisted treatments (MATs) for patients with substance use disorders. He is an attending psychiatrist at University of Pennsylvania Health System and clinical associate attending psychiatrist in the Department of Psychiatry, Perelmen School of Medicine, University of Pennsylvania. He is an attending physician at the Philadelphia Veterans Affairs Medical Center, Inpatient Unit and Behavioral Health Emergency Room, specializing in the acute care of patients with a wide variety of mental health and substance use disorders. He also serves as senior advisor for an STR-TA SAMHSA grant for the expansion of MAT in Puerto Rico.
"Taking this position is an honor for me.  I want to continue addressing the fast-changing landscape of research, partnership, communication, networking, and technology in mental health services for Hispanic/Latino communities," said Dr. Colon Rivera. "I believe that my dedication to mental health, passion for diversity, experience serving Hispanic communities, and advocacy for psychiatrists as leaders in the complex healthcare system will serve the mission of the APA Hispanic Caucus."
Dr. Colon Rivera's goals for the Caucus are to improve its communications within the APA and other organizations, expand mentorship and sponsorship programs within the APA, improve national and international presence in organized medicine, support the mission of the APA Foundation, and strengthen the collaboration and integration of projects with Hispanic medical students, residents, and fellows.