Department of Psychiatry Mourns the Passing of Internationally Renown Scientist and Colleague, Dr. Rolf Loeber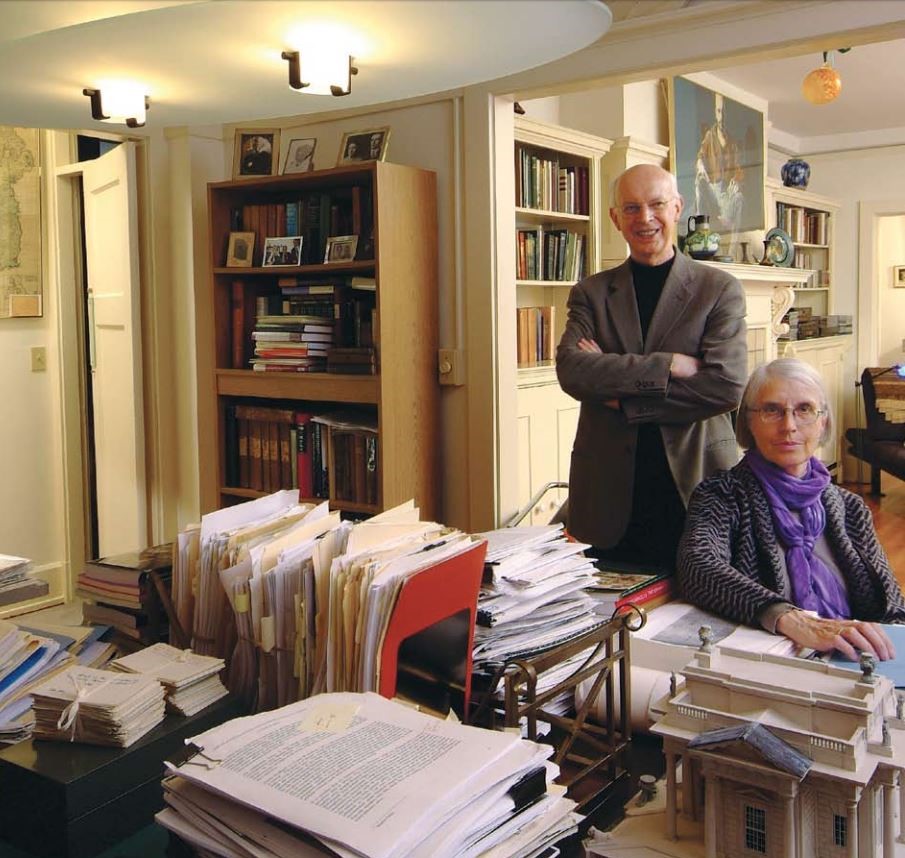 The Department of Psychiatry is mourning the passing of Dr. Rolf Loeber, an internationally renowned academic researcher and esteemed member of our faculty since 1984. Dr. Loeber was Distinguished Professor of Psychiatry, Psychology, and Epidemiology at the University of Pittsburgh and a Professor of Juvenile Delinquency and Social Development at the Free University of Amsterdam, Netherlands. 
With his wife and life-long research partner, Dr. Magda Stouthamer-Loeber, Rolf co-founded and co-directed the Life History Studies Program at the University of Pittsburgh for more than 27 years. The Life History Studies Program encompasses three longitudinal studies. The Pittsburgh Youth Study has been tracking more than 1,500 inner city boys since 1987 to examine the development of antisocial and delinquent behavior from childhood to early adulthood and to determine the risk factors that impinge on development.
The Developmental Trends Study, now in its 28th year, assesses 177 clinic-referred boys yearly to document the course of disruptive behavioral disorders over time. The Pittsburgh Girls Study began in 1999 and is currently tracking more than 2,400 girls to examine delinquency, depression, and substance use over time. These studies have yielded and will continue to yield incredibly unique and important data which will be used by investigators in the field for many years to come. 
A gifted and highly productive scientist, Rolf served as the principal or co-principal investigator of 47 studies sponsored by a host of federal agencies as well as other funding entities such as the Pew Charitable Trusts, the National Consortium on Violence Research, and the National Center for Juvenile Justice. His publication portfolio includes more than 290 refereed journal articles, and scores of books, book chapters, reviews, and invited articles. He earned the distinction of being one of most cited criminologists in the key criminology journals by the Journal of Criminal Justice Education, and one of the most cited psychologists in the American Psychological Association. In addition to his impressive list of scientific publications, Rolf's body of work includes a series of texts, book chapters, articles and reviews focusing on Irish history, art history and literature. 
Rolf's legacy also includes his thoughtful mentorship and dedication to the training and careers of generations of clinical researchers. Over the course of his career, he mentored numerous postdoctoral trainees and psychology interns, and supervised more than 40 theses for trainees in the United States and abroad. His faculty mentees have also been hugely successful – a further testament to his skills and dedication as a mentor. The Life History Studies Program is now under the direction of talented faculty mentored by Rolf and Magda, and continues to thrive. Rolf was also a popular speaker and frequently invited to present at international conferences and the annual meetings of professional societies on topics such as conduct disorder, delinquency, and the epidemiology of psychiatric disorders in children.  
In recognition of his many accomplishments over the years, Rolf was presented with several prestigious awards and honors. He is the recipient of the American Society of Criminology's Life-Time Achievement Award; the University of Cambridge's Wolfson Professorship of Criminology; and the American Psychological Association's Distinguished Contribution Award.  
Dr. Rolf Loeber was a man of high intellect and a true visionary with a passion for improving the lives of thousands of children and their families. His contributions to our Department and the scientific field will be felt for many years to come. Those of us who have been fortunate enough to know and work with Rolf have lost a dear friend, a talented colleague, and an inspiring mentor.