2017 Fine Award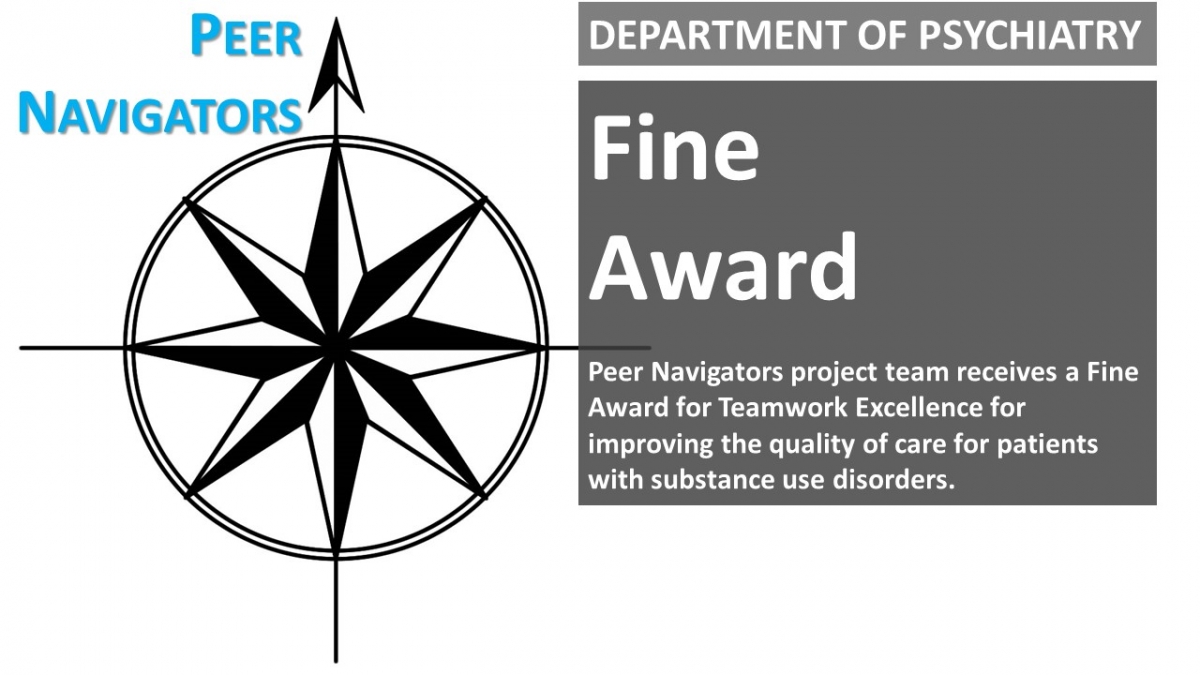 Western Psychiatric Institute and Clinic of UPMC (WPIC) received a 2017 Fine Award for Teamwork Excellence from the Fine Foundation and the Jewish Healthcare Foundation for its initiative, The Peer Navigator Project: Embedding Peer Recovery Support in Acute Care Settings. The Fine Awards recognize teams of professionals in western Pennsylvania that provide innovative, quality improvement-centered treatment for patients with mental health and substance use problems. 
The project focused on training peer navigators (individuals with lived experiences of substance abuse disorder in stable recovery for at least two years) to build rapport, in the emergency room or upon admission, with patients suffering from a substance use disorder, to help them transition to the next level of care, and to coordinate post-discharge care. Peer navigators were deployed at three UPMC hospitals, with the goal of reducing repeat visits to acute care facilities among high-utilization patients. In the nine months following implementation of the model, inpatient discharges decreased 42% and emergency department visits declined 18%. Members of the Peer Navigator project team also served as mentors to young professionals in the Jewish Healthcare Foundation?s summer Patient Safety Fellowship program. This fellowship program offers graduate students in the health professions or related fields the opportunity to meet with mentors and observe in a clinical program under their supervision. 
Please join us in congratulating the Peer Navigator project team on their receipt of this honor.