Meet Five Outstanding Pitt Psychiatry Research Staff Members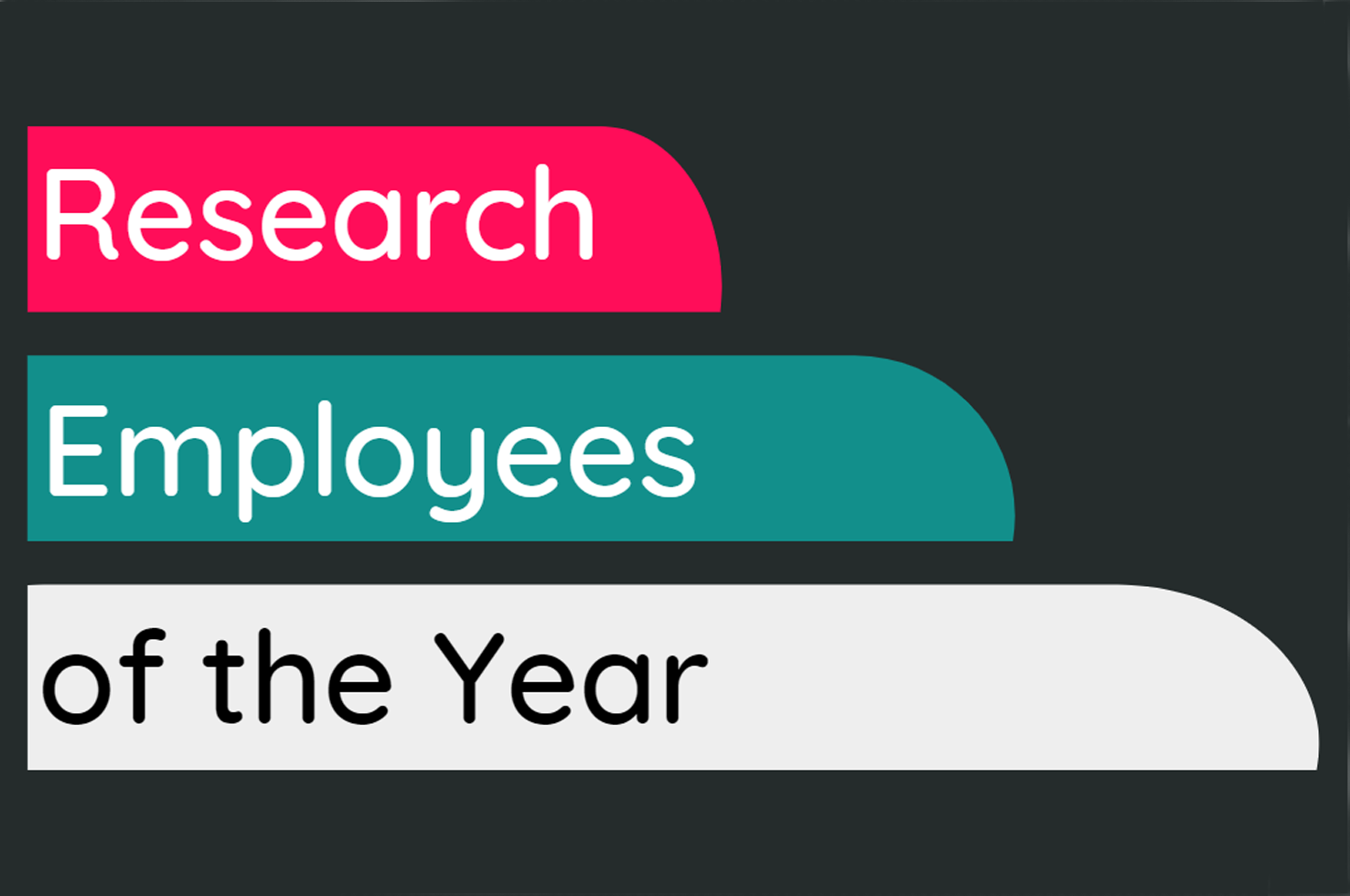 The ongoing success of Pitt Psychiatry's innovative research program is in large part thanks to the indispensable research staff who run labs and provide administrative oversight for grants.
Meet five members of our research staff who recently received Department of Psychiatry Research Employee of the Year awards:
Dan Galeza (Administrative Liaison, Neuropsychology Research Program)
Dan Galeza was nominated by James Becker, PhD (Professor of Psychiatry, Psychology, and Neurology), Ann Cohen, PhD (Associate Professor of Psychiatry), and Oscar Lopez, MD (Professor of Neurology, Psychiatry, and Clinical and Translational Sciences).
In the nomination, they write: "There are few, if any individuals within the Pitt/UPMC structure who can handle all of the vagaries of grant submissions, budgets, and daily work flows. Dan's knowledge base is so broad that he is viewed as a reference source, and he frequently has to gently guide new hires in other programs through the grant process. He has helped put together projects for young Pitt/UPMC investigators who later developed successful clinical research careers at UPMC. He is one of those people who has been around so long that his institutional memory is irreplaceable."
Jamie Pierson, PhD (Research Project Assistant, The Ahmari Lab)
Jamie Pierson, PhD, nominated by Susanne Ahmari, MD, PhD (Associate Professor of Psychiatry,) is lab manager for the Ahmari Lab.
Dr. Ahmari writes, "Dr. Pierson is the glue that holds Ahmari Lab together. In addition, although it is not her responsibility to do so, she also creates cohesion amongst the entire Bridgeside Point II lab group by helping out people in other labs without even being asked. I can deploy her to fill any gap that I have in the lab, and she happily takes on whatever responsibility is asked of her. This flexibility and adaptability are crucial to our lab's success. She is the very definition of 'rising to the occasion,' and has ensured that our research program continues to thrive, despite all of the challenges associated with COVID shutdown and restart."
Jennifer Wilson (Administrative Program Coordinator, Pittsburgh Girls Study)
Jennifer Wilson was nominated by Alison Hipwell, PhD (Professor of Psychiatry and Psychology), and Stephanie Stepp, PhD (Associate Professor of Psychiatry and Psychology), who lead the Pittsburgh Girls Study. 
Dr. Hipwell and Dr. Stepp write, "Jennifer goes above and beyond her role as Administrative Program Coordinator for the Pittsburgh Girls Study, through her strong commitment to the project and willingness to take on new responsibilities. In particular, Jen pitched in to cover interviewer supervision, on top of her existing responsibilities. She adapted quickly to this new responsibility, using her years of knowledge on the Girls Study to help increase interviewer productivity and troubleshoot problems. The care and thoughtfulness that Jen shows participants and staff is not part of a job description—it's who she is. Jen is our go-to person for the day-to-day logistics of this large community study, and we are deeply grateful for her contributions to keeping the project running smoothly."
Brandie George-Milford, MA, & Jennifer Stahler, MSCP, LPC, MBA (Center Administrators, ETUDES & STAR Research)
David Brent, MD (Distinguished Professor of Psychiatry, Pediatrics, Epidemiology, and Clinical and Translational Science and Endowed Chair in Suicide Studies), nominated both Brandie George-Milford and Jennifer Stahler because "they work together as an amazing team overseeing a large, complex, and challenging portfolio of research. I believe that the two of them deserve recognition not only for their individual contributions, but also because of their wonderful collaboration and support of each other and of all our research staff and faculty."
He continues, "Brandie oversees our National Institute of Mental Health-funded ALACRITY Center (P50) for Enhancing Treatment & Utilization for Depression & Emergent Suicidality (ETUDES). Her secret is a combination of creativity, flexibility, and superb relationship-building skills. In addition to her primary responsibilities for the ETUDES Center, she works with project coordinators of four other projects to develop effective recruitment strategies. Finally, because our studies involve technology, she has effectively managed the complex relationships among our software company partners, Pitt Legal, Pitt Data review, and faculty partners in development."
Of Jennifer, Dr. Brent writes, "Jen oversees provides oversight over three R01s and an R01-sized foundation-supported clinical trial. She is a superb clinician and supervisor who oversees the safety and quality of assessment of the hundreds of participants engaged in our different studies and has mentored several project coordinators. Jen has been particularly committed to increasing the diversity of our internship and project coordinator team and has met with success in this arena."
As a team, "Brandie and Jen treat staff, faculty, and participants with the utmost of respect, and have managed liaison with the institutional review board (IRB) effectively in a very challenging era. They are both beloved by their supervisees, which is reflected in the very high endorsement of their staff for job satisfaction on a recent MyVoice survey. They are creative, collaborative, effective, mission-driven, and absolutely essential to any success that our group has enjoyed."
Congratulations to the awardees!