Lauren Bylsma Receives Early Career Award from Society for Psychophysiological Research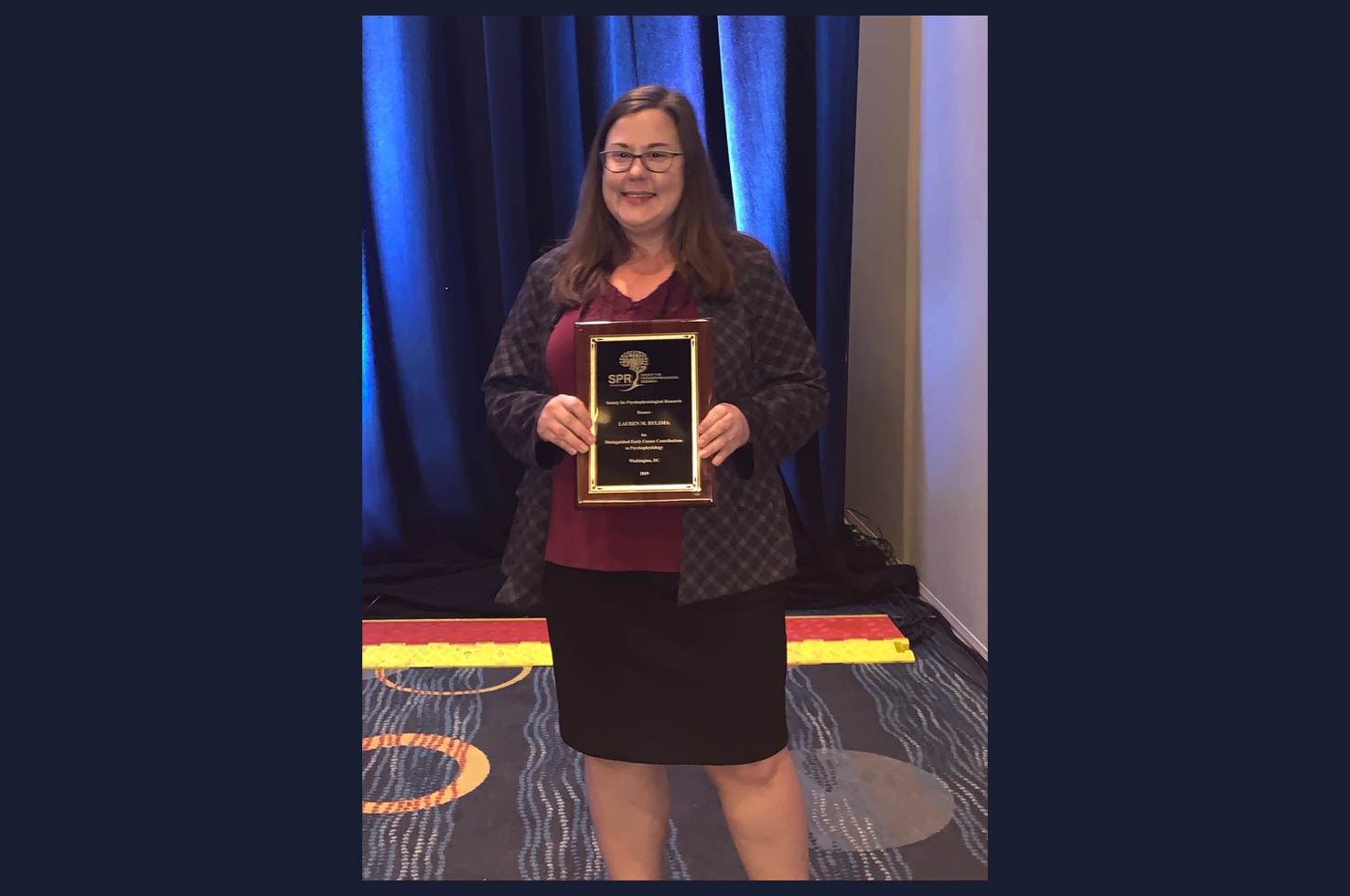 The Department of Psychiatry is pleased to announce that Lauren Bylsma, PhD, has received a Distinguished Scientific Award for an Early Career Contribution to Psychophysiology from the Society for Psychophysiological Research (SPR). 
Dr. Bylsma received this prestigious award at the Society's annual meeting in Washington, DC (September 25–29, 2019), where she also delivered the Early Career Award Address, "A Multimodal Approach to Emotional Processing and Regulation in Depression." An award paper on her work is forthcoming in the journal Psychophysiology. 
Dr. Bylsma's research focuses on psychophysiological indices of emotional processing and regulation in depression. She has dedicated her career to cutting-edge, multimodal research investigating the neurobiology of depression across development, including the incorporation of developmental affective neuroscience, psychophysiology and daily life assessments of emotional functioning. 
"I am greatly honored to receive this early career award from SPR, a society that I have been involved with since my graduate studies," said Dr. Bylsma. "I am thankful to all of my mentors who have guided me along the way, particularly Dr. Cecile Ladouceur (Associate Professor of Psychiatry and Psychology), who nominated me for this award."
Congratulations to Dr. Bylsma!