Kristen Eckstrand, MD, PhD, Recognized by the University of Pittsburgh School of Medicine with Professionalism Accolade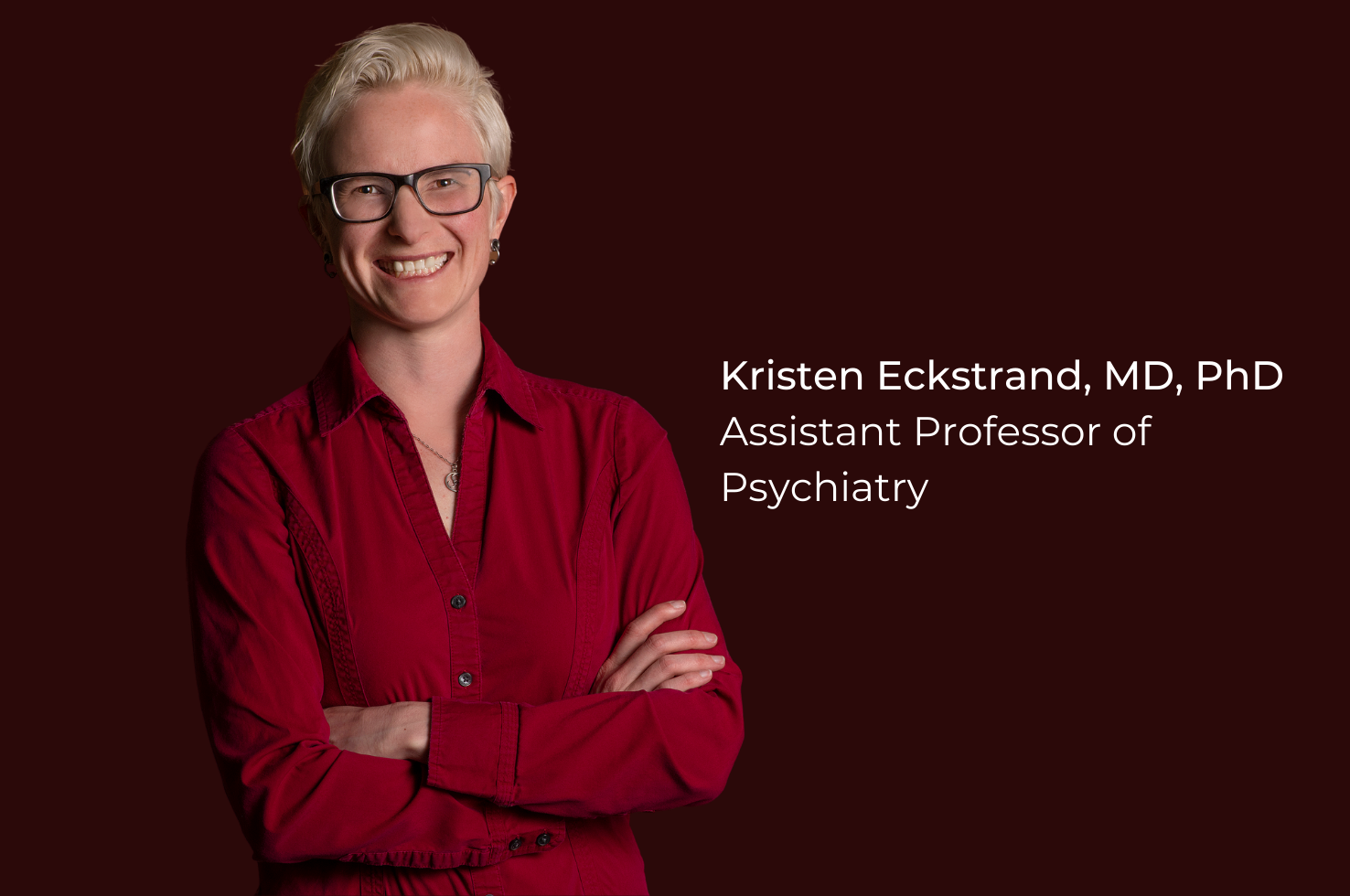 The University of Pittsburgh School of Medicine has recognized Kristen Eckstrand, MD, PhD (Assistant Professor of Psychiatry), for her dedication to supporting student experience and for serving as an exemplary role model for tireless compassion and advocacy on behalf of patients.
A former student provided a glowing account of their experience working with Dr. Eckstrand: 
"Dr. Kristen Eckstrand has been a pivotal figure in my professional development. While we didn't work together on the Psychiatry clerkship, I've been lucky enough to shadow her in different treatment team settings and work with her on my research year. The value of the guidance and reassurance that she gives her team cannot be understated. 
During the very first weeks of my med school experience, she presented research on trauma in the context of LGBT+ minority stress to our class. This vital and humanistic work was discussed with openness, honesty, and approachability. These traits continue to inform her dealings with patients, colleagues, students, or even total strangers. A few examples come to mind: First, when a transgender individual living in another state was in danger of losing their healthcare, Dr. Eckstrand went above and beyond to connect this total stranger to a provider and prevent a harmful lapse in gender-affirming medical care. 
I have seen this heroism in action here in Pittsburgh as she offered support and mental health resources in times of crisis. I can also attest to multiple experiences where other Psychiatry faculty and residents gushed with praise when she is merely mentioned in conversation. Dr. Eckstrand's commitment to doing the right thing by others is bone deep. She has proven herself again and again to be the Platonic ideal of the humanistic and compassionate physician, though she is loath to admit it. She doesn't see herself as heroic… but then again, heroes never do!"
Congratulations, Dr. Eckstrand, for this Professionalism Accolade!