Hader Mansour, MD, PhD, Honored with School of Medicine Teaching Award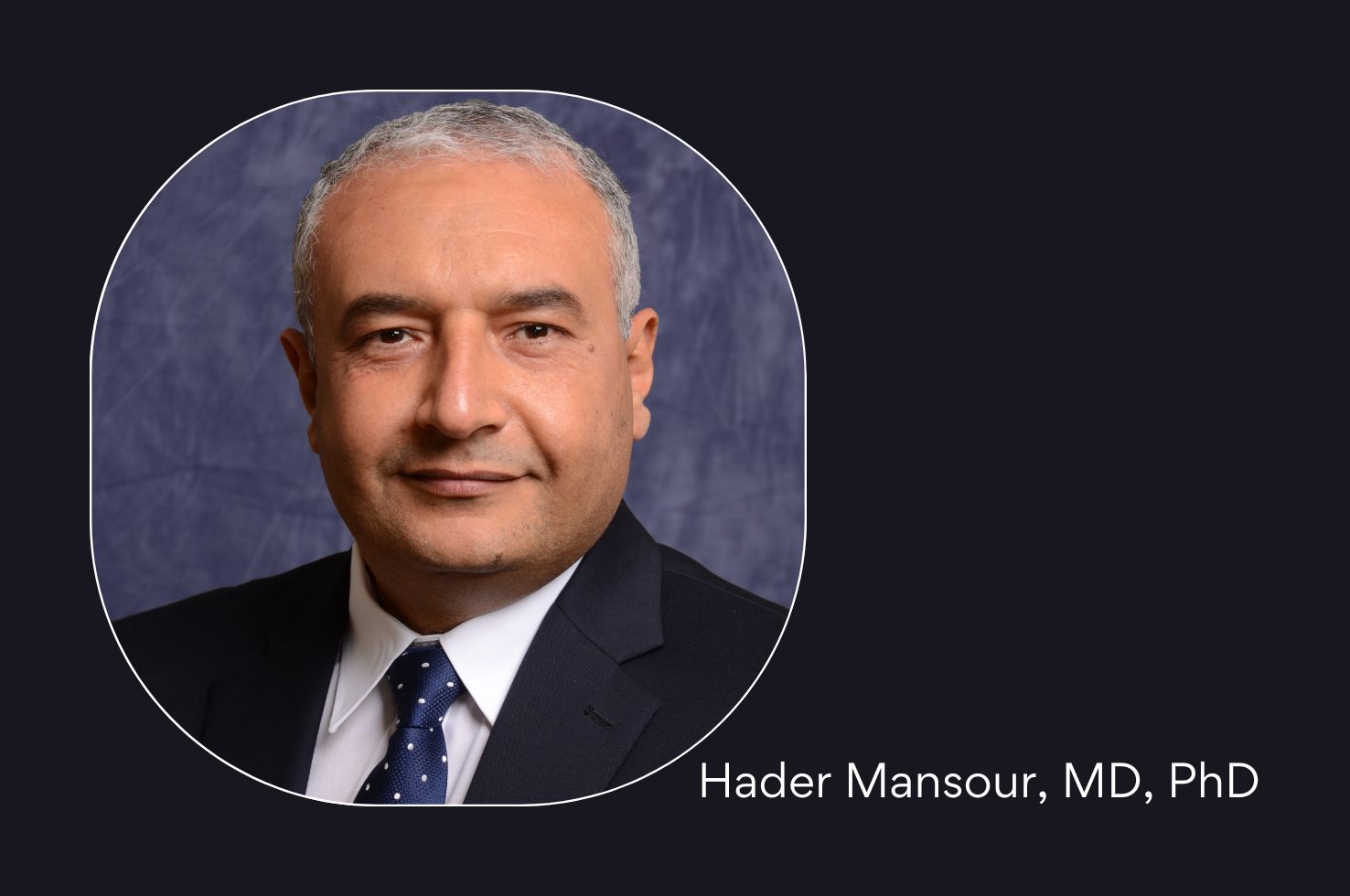 Congratulations to Hader Mansour, MD, PhD (Assistant Professor of Psychiatry), who was named a University of Pittsburgh School of Medicine Clerkship Preceptor of the Year at the annual Curriculum Colloquium Awards. The Clerkship Preceptor of the Year Award recognizes faculty clinical preceptors who consistently provide outstanding clinical instruction in the clerkship setting for Pitt Med students. 
Ryan Peterson, MD (Director, Psychiatry Clerkship) noted that Dr. Mansour consistently received the highest possible ratings for overall teaching effectiveness from student evaluations this year. 
Psychiatry Clerkship students recognized Dr. Mansour for his "enthusiasm to teach" and for weaving teaching sessions both formally and informally into the workday "as much as the schedule allow[s]." They commented that Dr. Mansour is "incredibly knowledgeable, very friendly, and approachable, which made it easy to learn from him." He has an ability to break down relevant content to make clinical decision-making easy to understand for medical students. He was described as "one of the best attendings I have worked with. [He] helped me grow into a better physician and confident person. I wish all medical students could get the chance to work with Dr. Mansour." 
Please join us in congratulating Dr. Mansour!